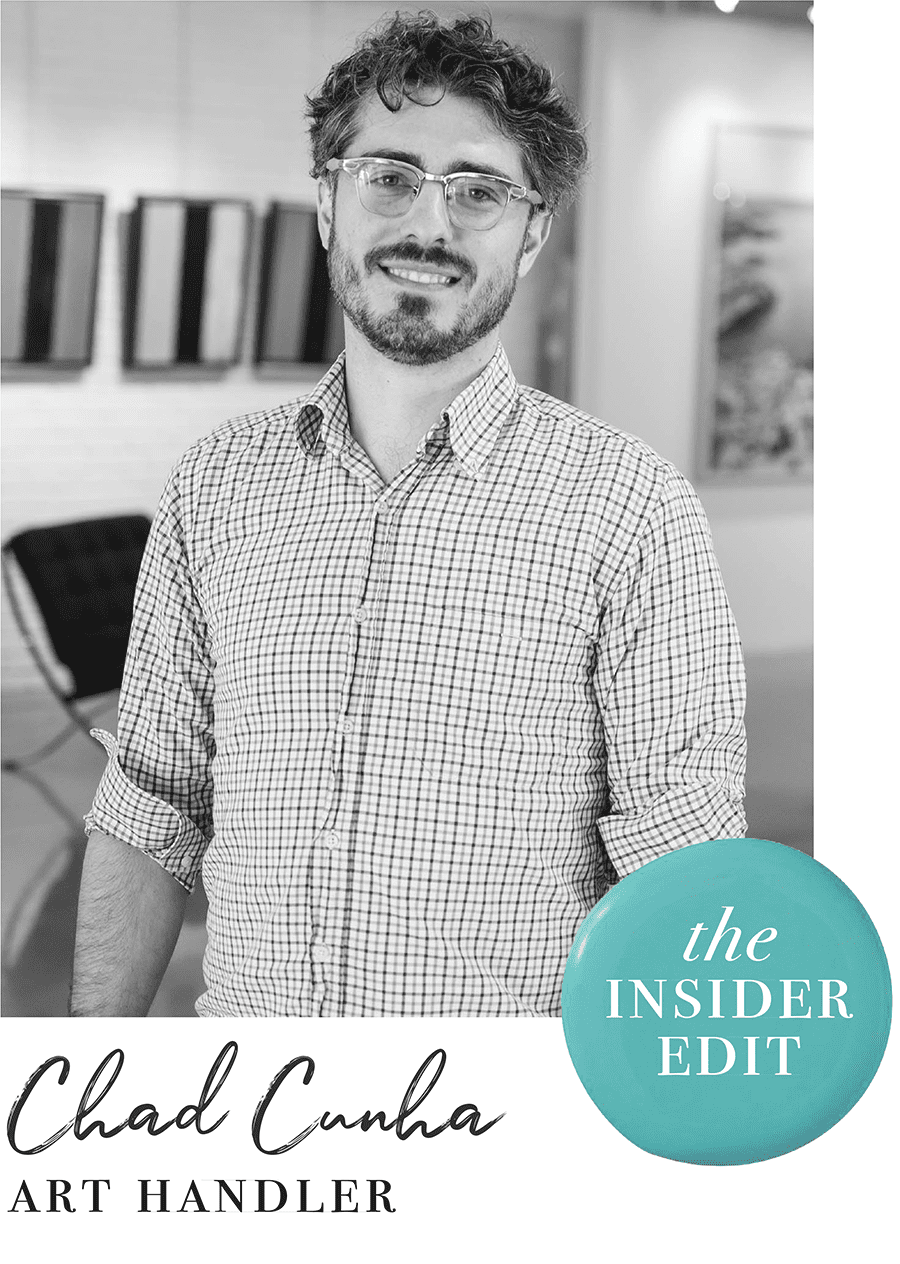 My role as the art handler at Merritt Gallery in Chevy Chase, MD is to maintain the gallery and protect the artwork for storage and transportation.
I love installing art in homes and offices because it feels like I'm bringing people gifts that make their everyday experience a little richer.
Here are three of my current favorite pieces we have in the gallery.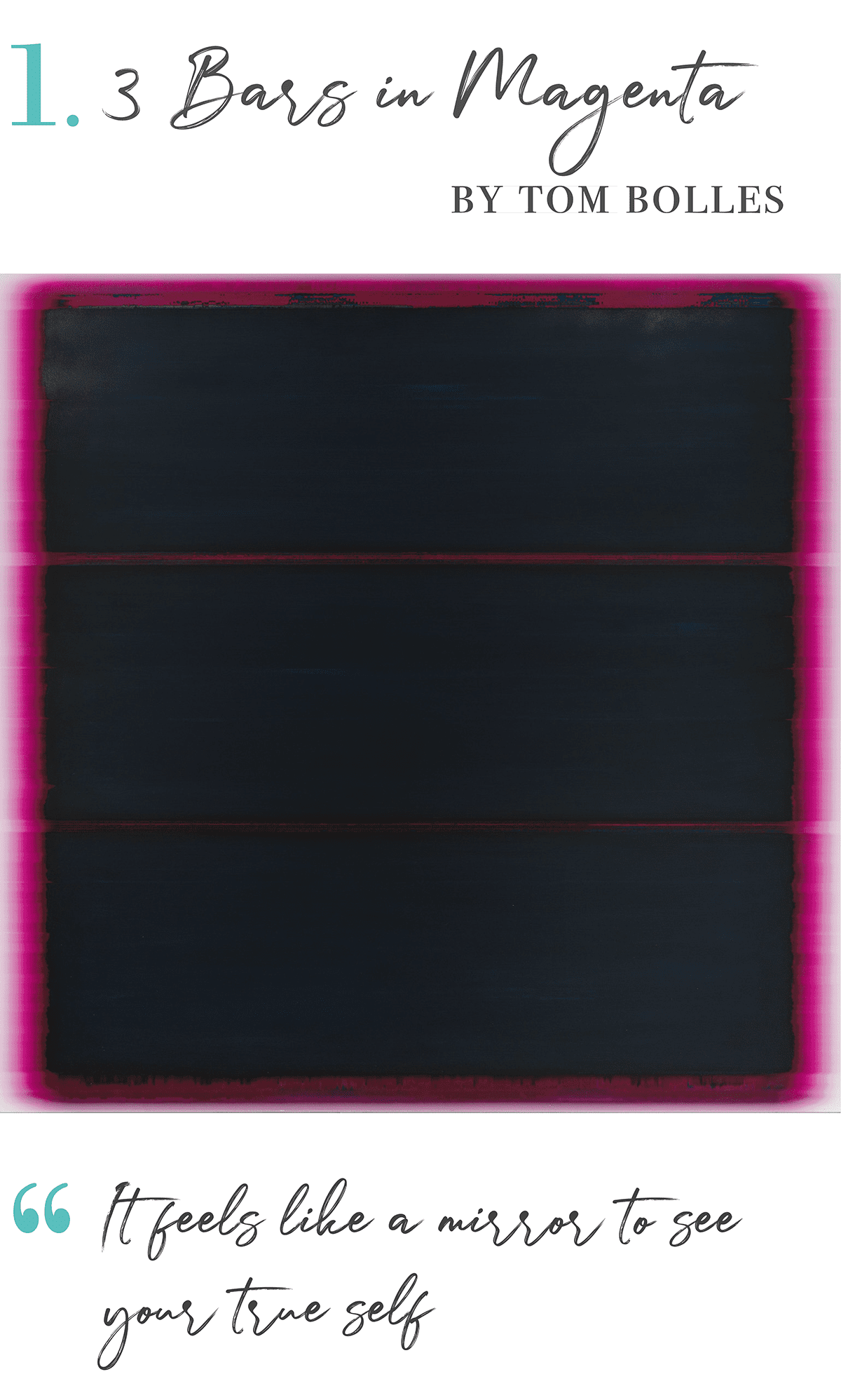 This piece has a magnetic aura. It feels like a portal into the absolute truth, as well as, a reflection of the soul; perhaps those are the same things.
Tom Bolles, 3 Bars in Magenta, Mixed Media on Canvas, 66 × 66 in.
View more work by Tom Bolles.
This piece stirs up lots of nostalgic emotions and transports me to my happy place. I grew up near the beach in South Florida, and I met my wife in Rio de Janeiro, Brazil. I love how fitting the title is, too!
Joshua Jensen-Nagle, Finding You, Archival Inkjet Print, 41 × 43 in.
View more work by Joshua Jensen-Nagle.
This piece gives off a mood that is somewhere between serene and cattywampus. I admire the play of bold white lines against organic shapes of blues. Also, works on paper have an intimate, delicate quality to them that has always been attractive to me.
Marshall Noice, Clifford's Outbuildings, Pastel on Paper, 11 × 11 in.
View more work by Marshall Noice.