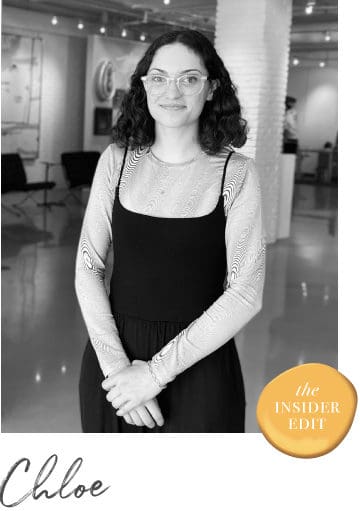 Everyday is exciting when beautiful art is constantly moving through and around the gallery. We represent such a broad range of artists, and I never tire of seeing their works evolve with each new collection or series.
It's always fun to see clients establish bonds with different works and to different artists, and it's something I'm so glad to be a part of.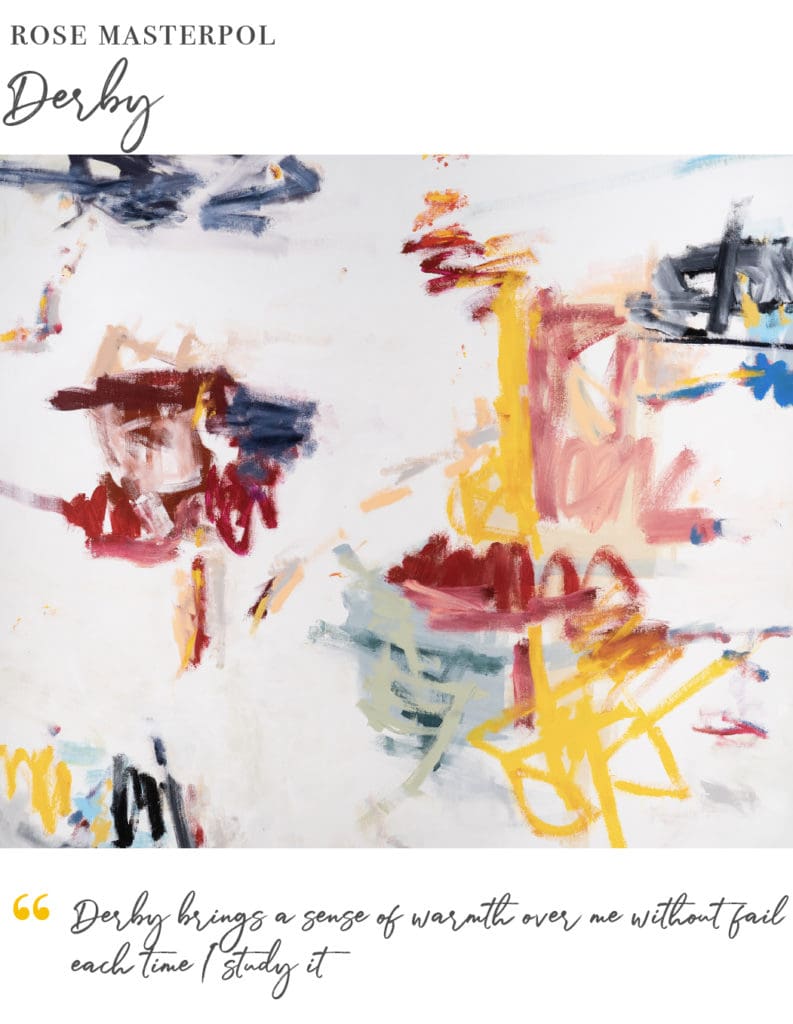 Derby brings a sense of warmth over me without fail each and every time I study it. The warm colors, movement, and powerful emotion that Masterpol brings forth is perfectly balanced thanks to her careful composition and playful use of white space.
Rose Masterpol, Derby, Acrylic on Canvas, 65 × 74 inches
View More Work | In the Artist's Studio | Learn More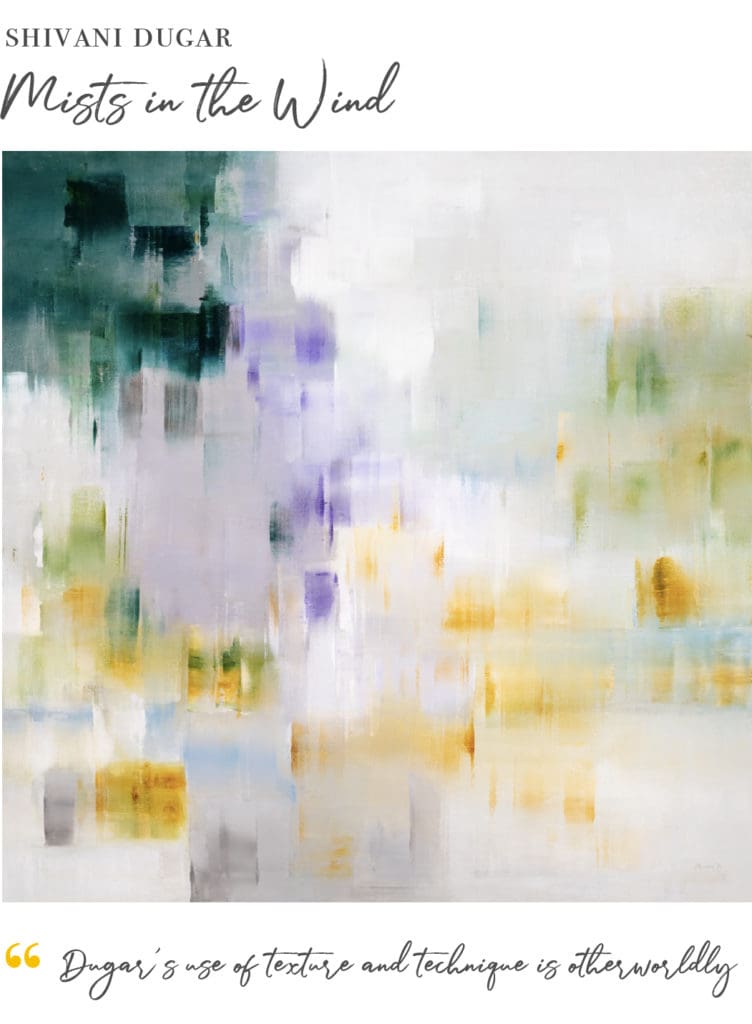 Dugar's works are truly encapsulating. Her use of texture and technique is otherworldly. Despite its abstraction, Mists in the Wind feels unmistakably botanical, as it acts almost as a window into a world of dancing flowers and soft glowing lights.
Shivani Dugar, Mists in the Wind, Oil on Canvas, 53 × 53 inches
View More Work | In the Artist's Studio | On the Wall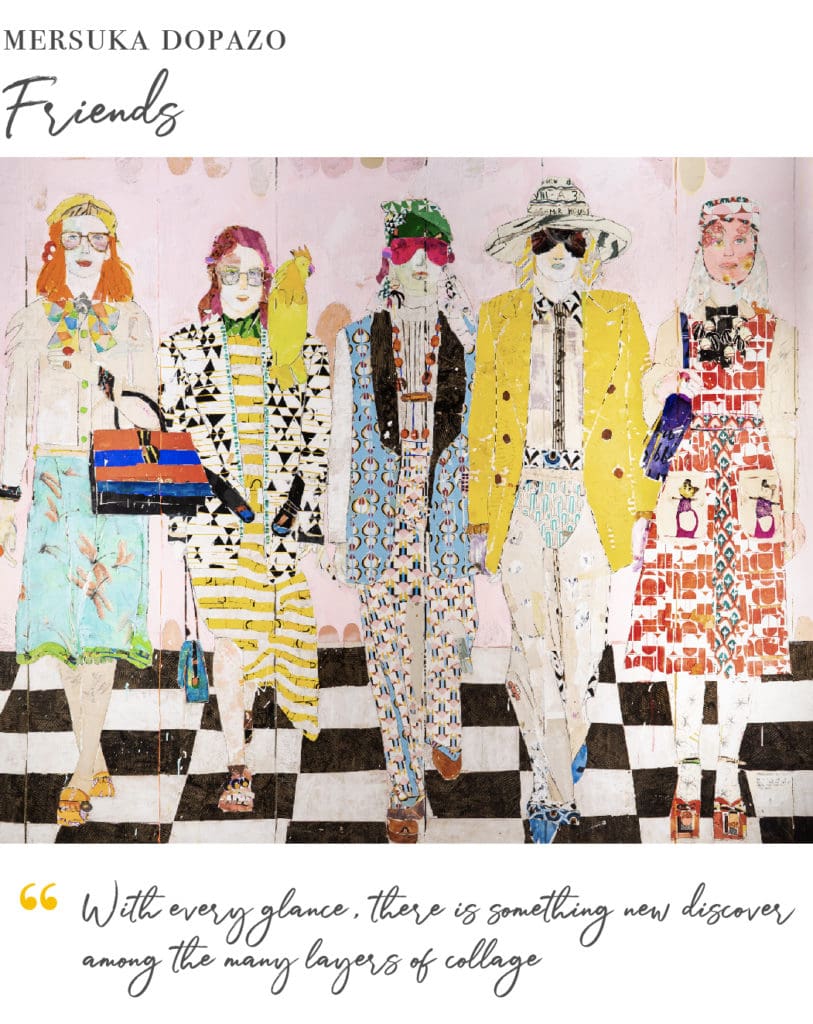 Friends caught my eye during my first visit to the gallery and continues to pull me in and brighten my days. The playfulness with which Dopazo approaches her subject matter always brings a smile to my face. With every glance, there is something new to discover among the many layers of collage.
Mersuka Dopazo, Friends, Mixed Media on Canvas, 82 × 98 inches
View More Work | In the Artist's Studio | On the Wall