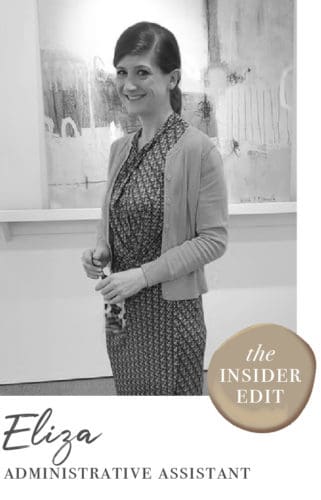 With a highly-anticipated summer on the horizon, my mind keeps wandering toward thoughts of the best "little" things about the season.  There is nothing quite like a cold pitcher of iced tea on a hot day, the bright fragrance of freshly cut grass, and long, golden evenings sparkling with fireflies.  Even more exciting is the promise of finally being able to travel and see our loved ones after so much time apart. 
As we enter this joyous time of year, I am delighted to share with you some of my favorite new artworks in the gallery.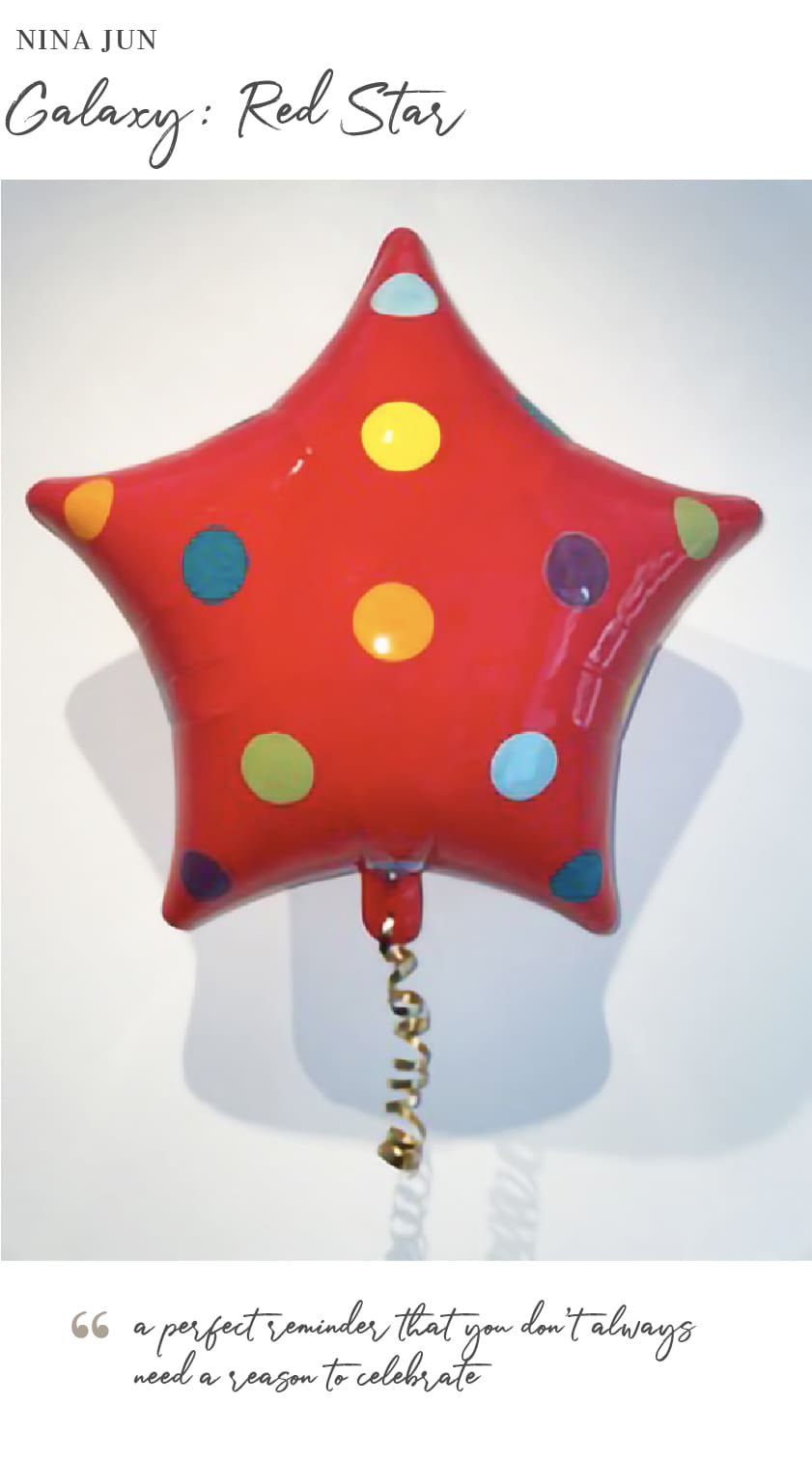 Nina Jun's ceramic balloons are pure joy.  Glossy and bright, her flawlessly-crafted pieces are charged with a whimsical and playful energy that is simultaneously childlike and sophisticated.  They are a perfect reminder that you don't always need a reason to celebrate.
Nina Jun, Galaxy: Red Star, Glazed Ceramic, 16 x 15 x 9 inches
View More Work | On the Wall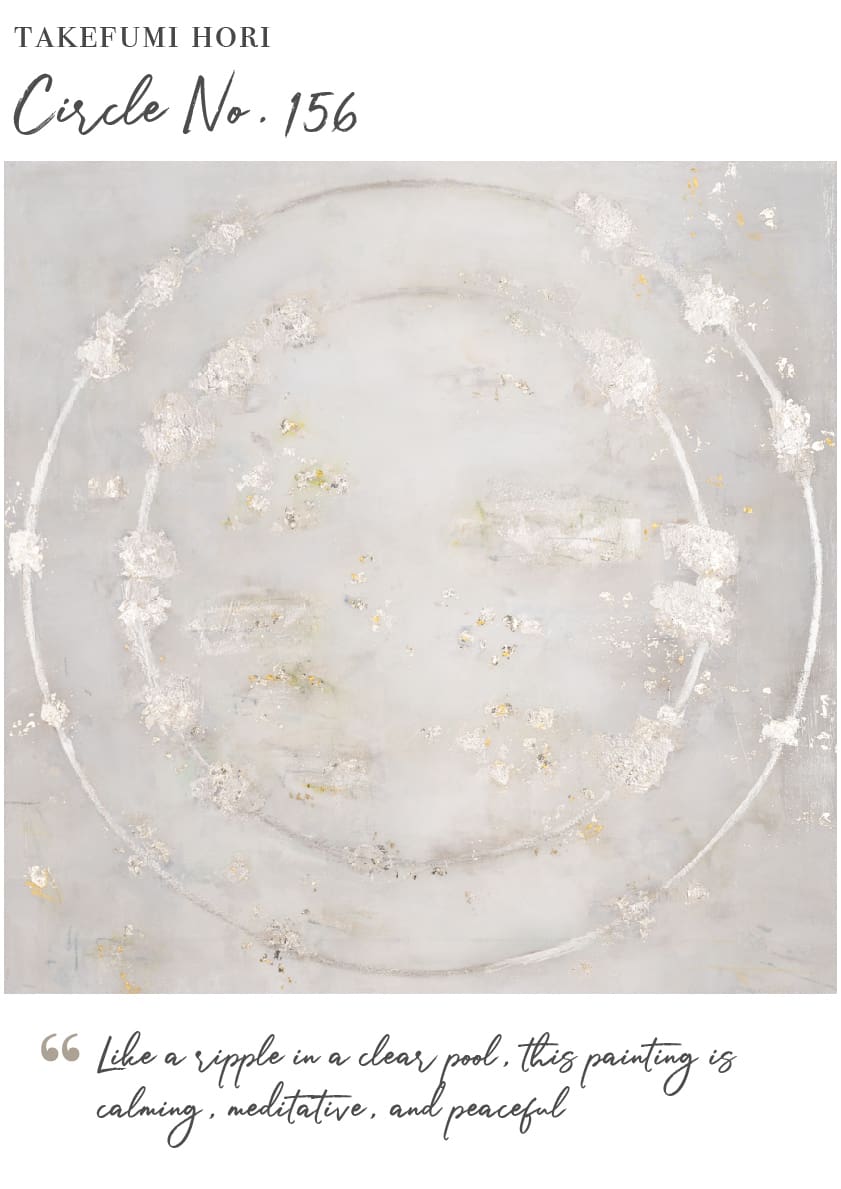 Like a ripple in a clear pool, this painting by Takefumi Hori is calming, meditative, and peaceful.  Concentric circles and a limited color palette gently guide the viewer's eye around the canvas.  The artist's use of real gold and metal forms a tactile connection with the earth and its natural materials, imparting an atmosphere of ancientness and mysticism.
Takefumi Hori, Circle No. 156, Mixed Media on Canvas, 36 x 36 inches
View More Work | On the Wall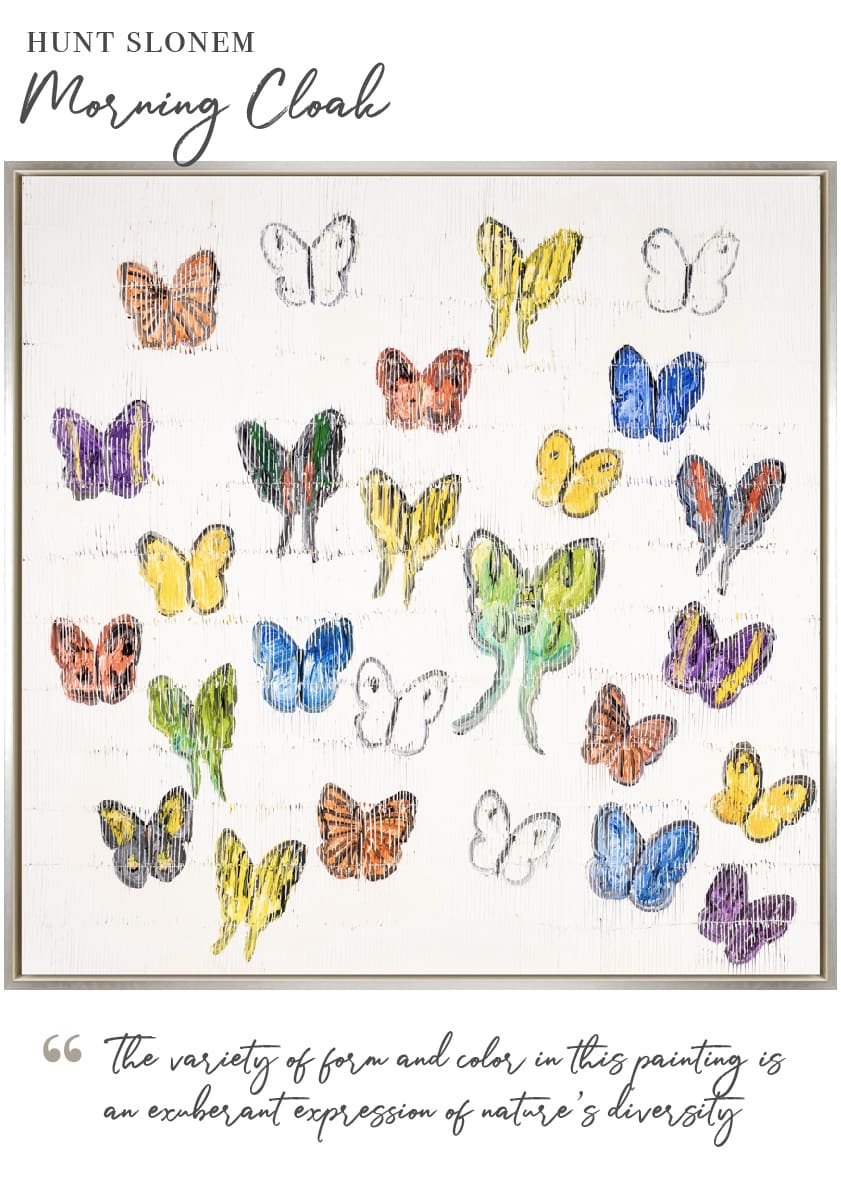 Drawn from the artist's childhood memories of far-away places, Slonem's neo-expressionist butterflies are a visual delight.  The variety of form and color in this painting is an exuberant expression of nature's diversity.  The heavy paint is marked with unifying bands of texture across the light-colored background, grounding the piece and emphasizing the brilliance of the palette.
Hunt Slonem, Morning Cloak, Oil on Canvas, 48 x 48 inches
View More Work | In the Artist's Studio | On the Wall