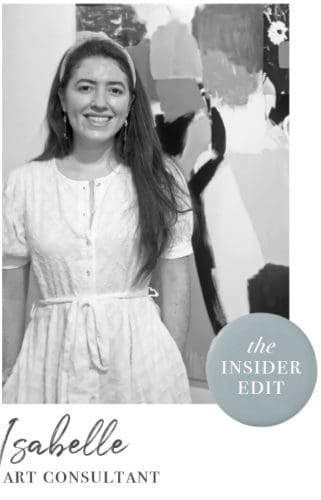 Everyday at the gallery, I have the privilege to be surrounded by and promote wonderful works of contemporary art. As an Art Consultant, I am dedicated to connecting individuals with art that resonates with them and to placing our artworks in homes where they will be treasured.
Here are several works I can't stop thinking about!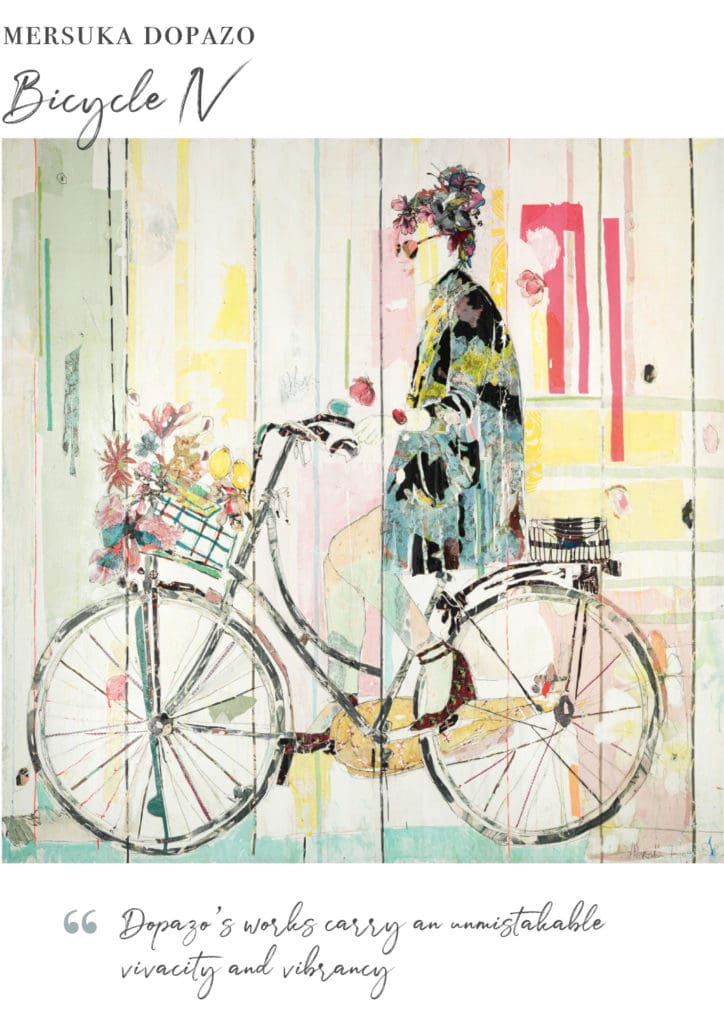 This work unfailingly brings a smile to my face and joy to my day. Dopazo's works carry an unmistakable vivacity and vibrancy. The bright color scheme and carefree personality of the figure has me excited for summer days to come.
Mersuka Dopazo, Bicycle IV, Mixed Media on Canvas, 81 x 81 inches
View More Work | In the Artist's Studio | On the Wall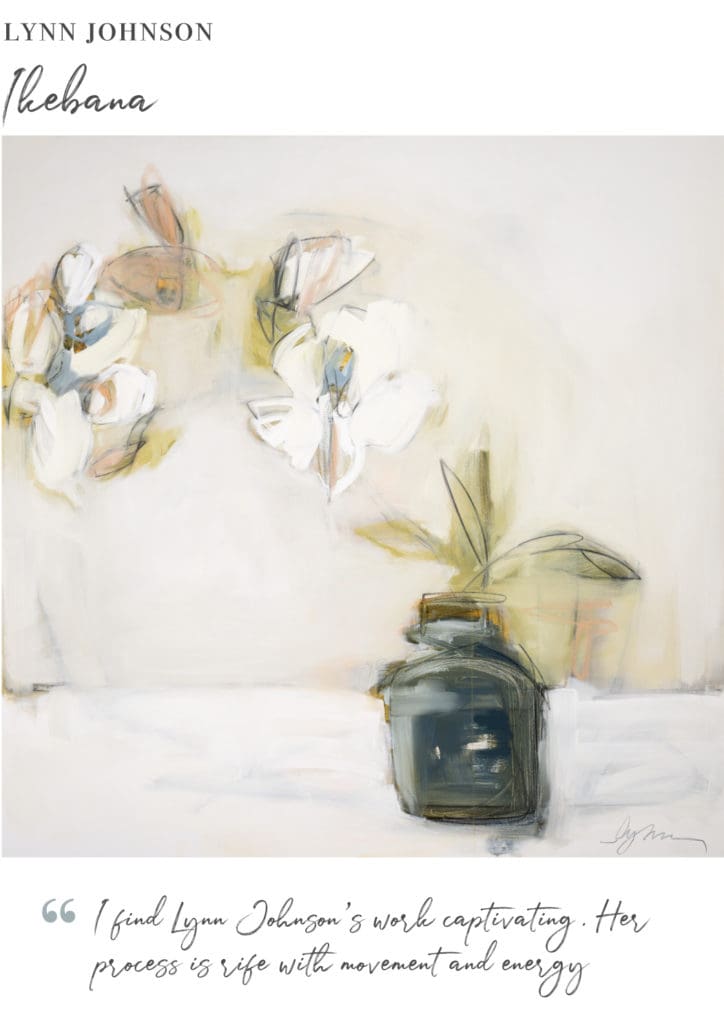 I find Lynn Johnson's work captivating. Her process is rife with movement and frantic energy. She pushes the materials to their limit, manipulating the paint this way and that to add depth and vitality to the work. In contrast, her limited and somewhat muted color palette allows a sense of calm to permeate the canvas.
Lynn Johnson, Ikebana, Oil on Canvas, 60 x 60 inches
View More Work | In the Artist's Studio | On the Wall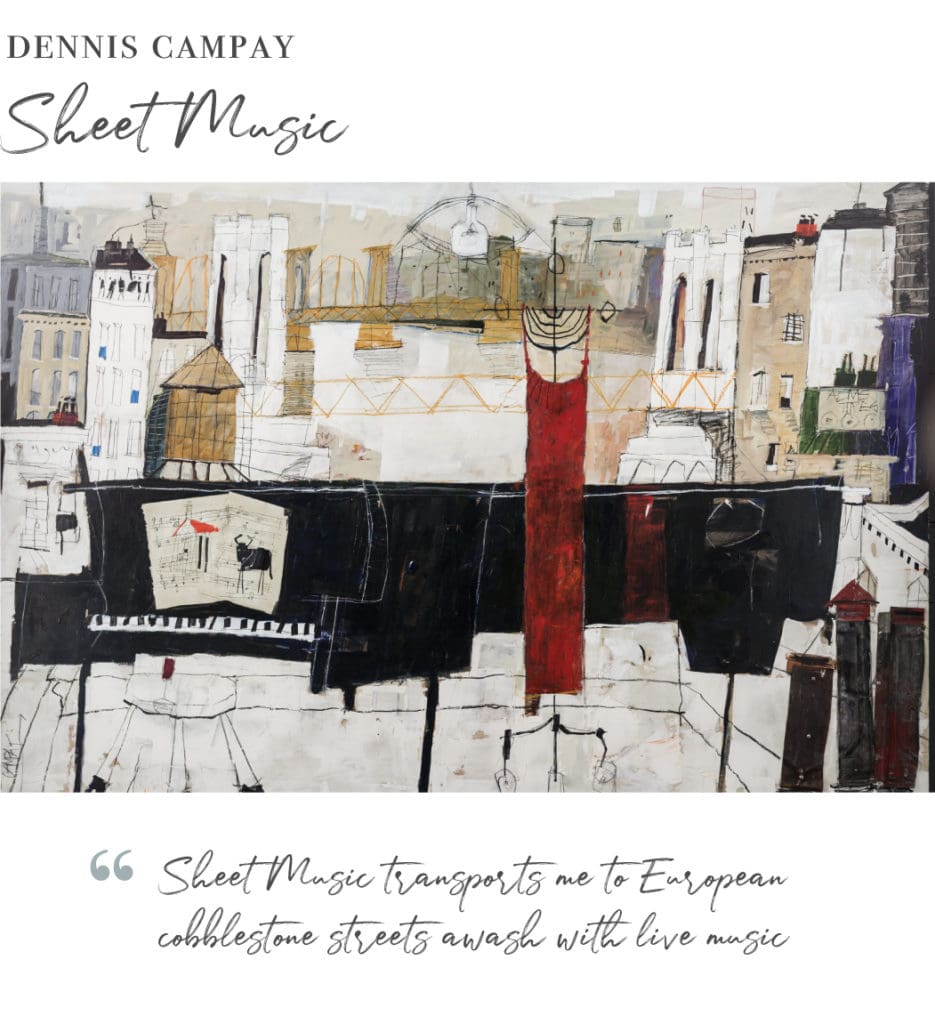 A true "visual storyteller," Campay welcomes his audience to devise their own narratives. His works are rich with visual complexity and allow viewers to place themselves in cities and scenes far and wide. As the world begins to open, Sheet Music transports me to European cobblestone streets awash with live music.
Dennis Campay, Sheet Music, Mixed Media on Panel, 50 x 74 inches
View More Work | Vlog: Meet the Artist | In the Artist's Studio