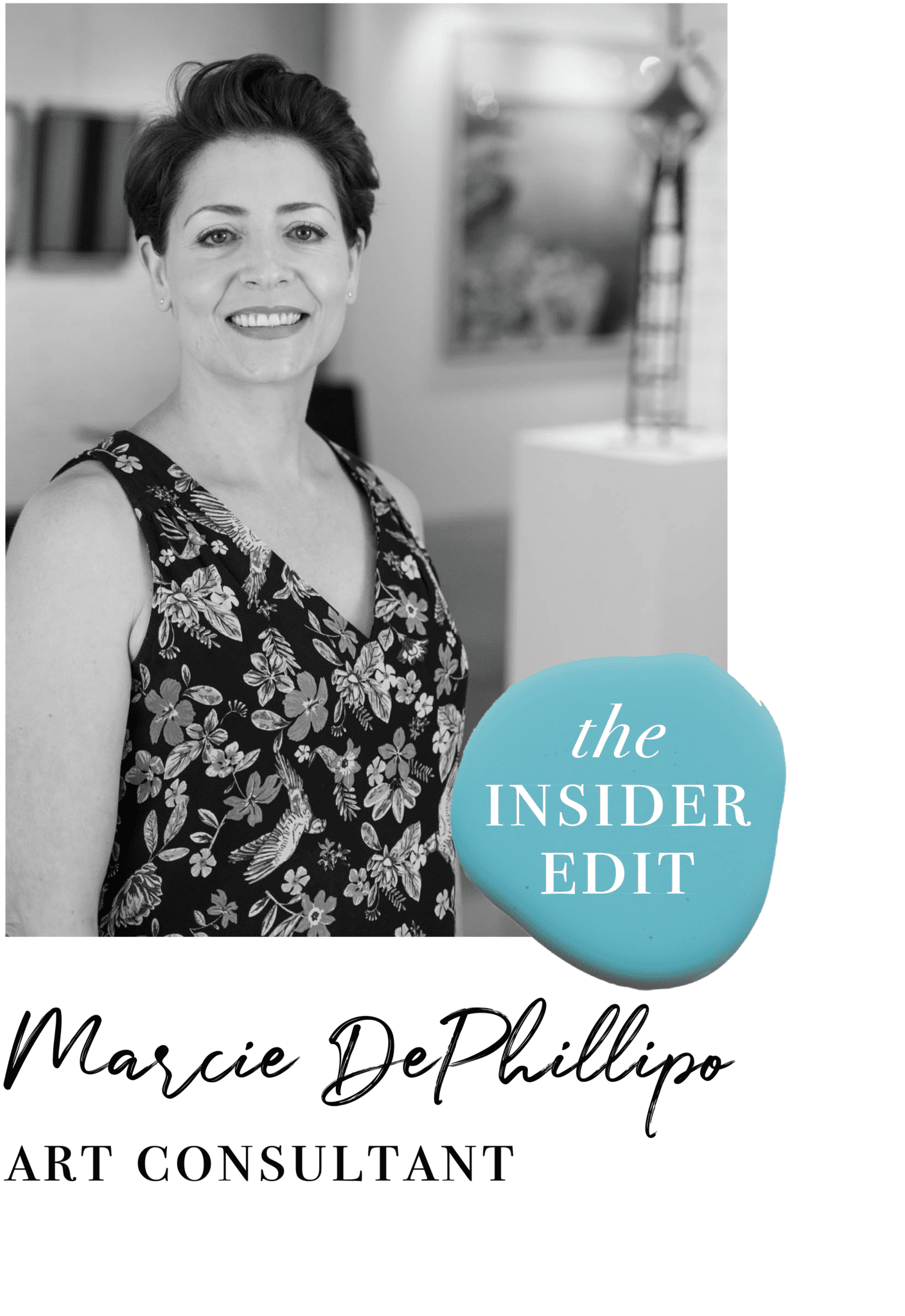 Since starting with the gallery almost 20 years ago I've seen the three galleries transform a lot. I can't believe we didn't even have email then!  
We have some of the freshest and most exciting work around that is always evolving. Helping my clients find a piece they love is a dream job! I've evolved a lot as well. Now with a family of my own, my extended family at the gallery has seen it all. Not many people can say that. Lucky me!
Here are a few pieces that I'm loving at the moment.

Campay's work always feel like a mini vacation to a distant dreamlike city.
Dennis Campay, Flying, Mixed Media on Panel, 18 × 24 in.
View more work by Dennis Campay.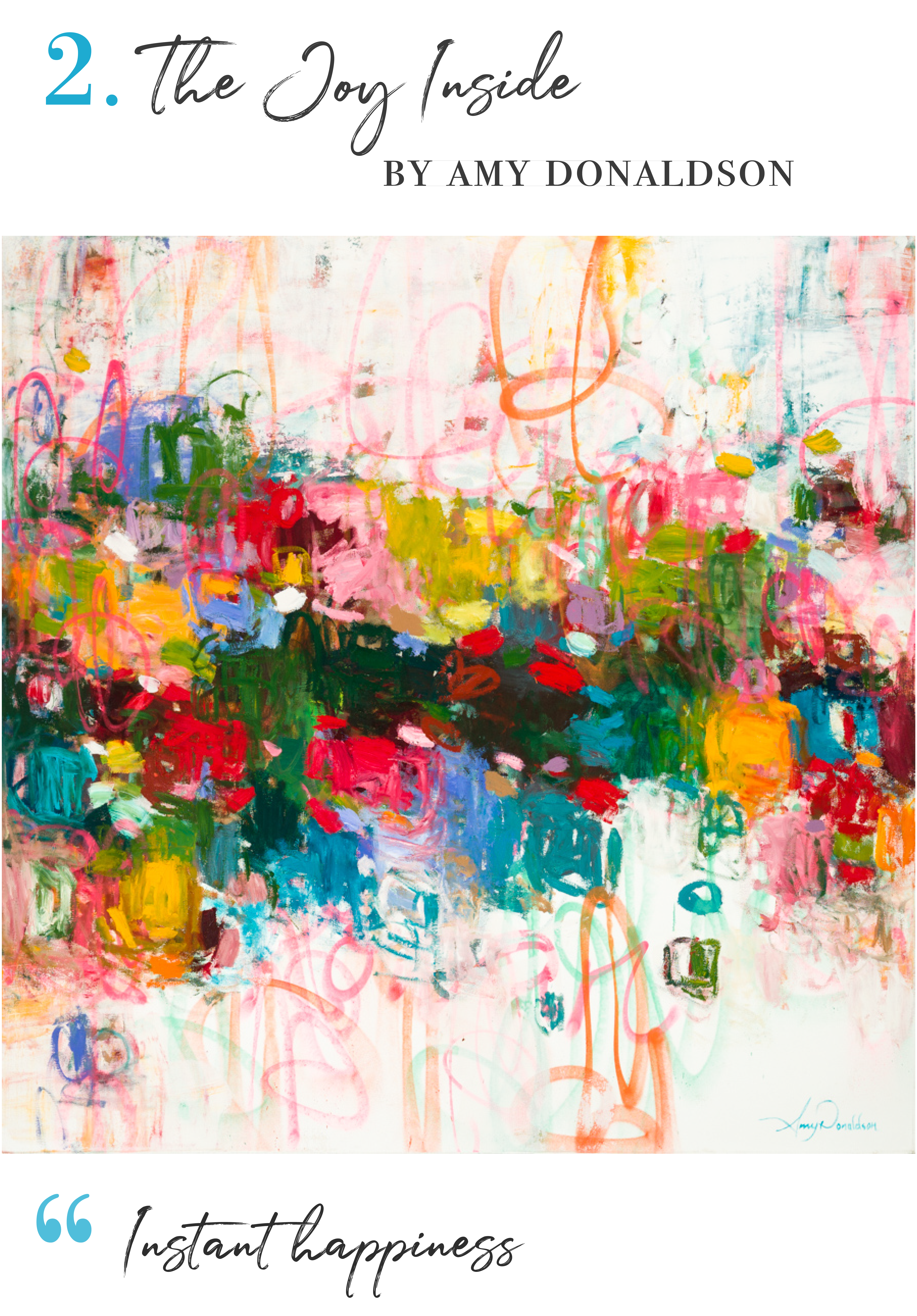 The colors feel like they are bouncing and bopping to their own playful rhythm.
Amy Donaldson, The Joy Inside, Mixed Media on Canvas, 60 × 60 in.
View more work by Amy Donaldson.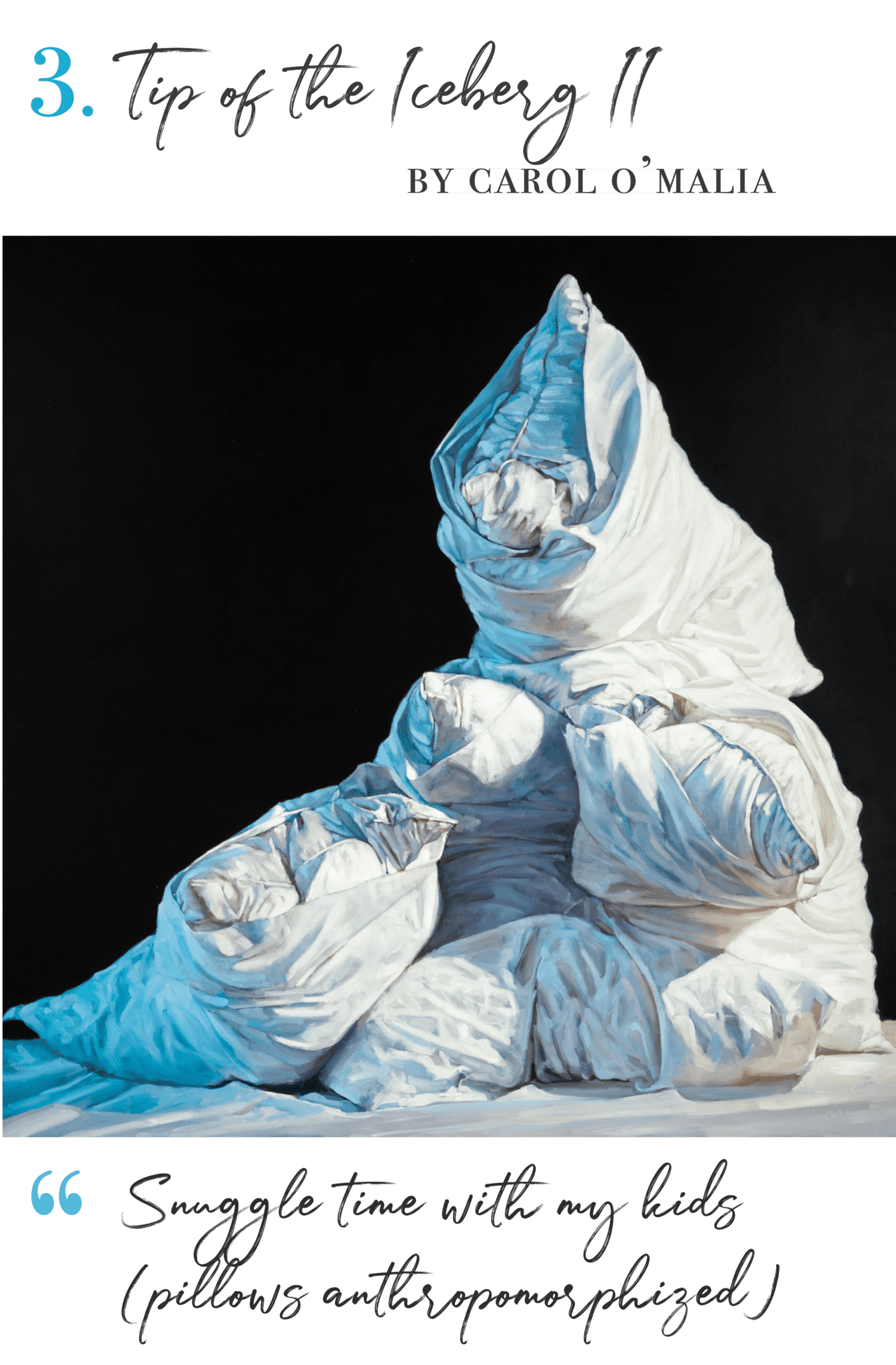 The pillows reflect comfort and calm and are painted in a way that gives them such beauty an importance. I just sink in.
Carol O'Malia, Tip of the Iceberg II, Oil on Canvas, 48 × 48 in.
View more work by Carol O'Malia.