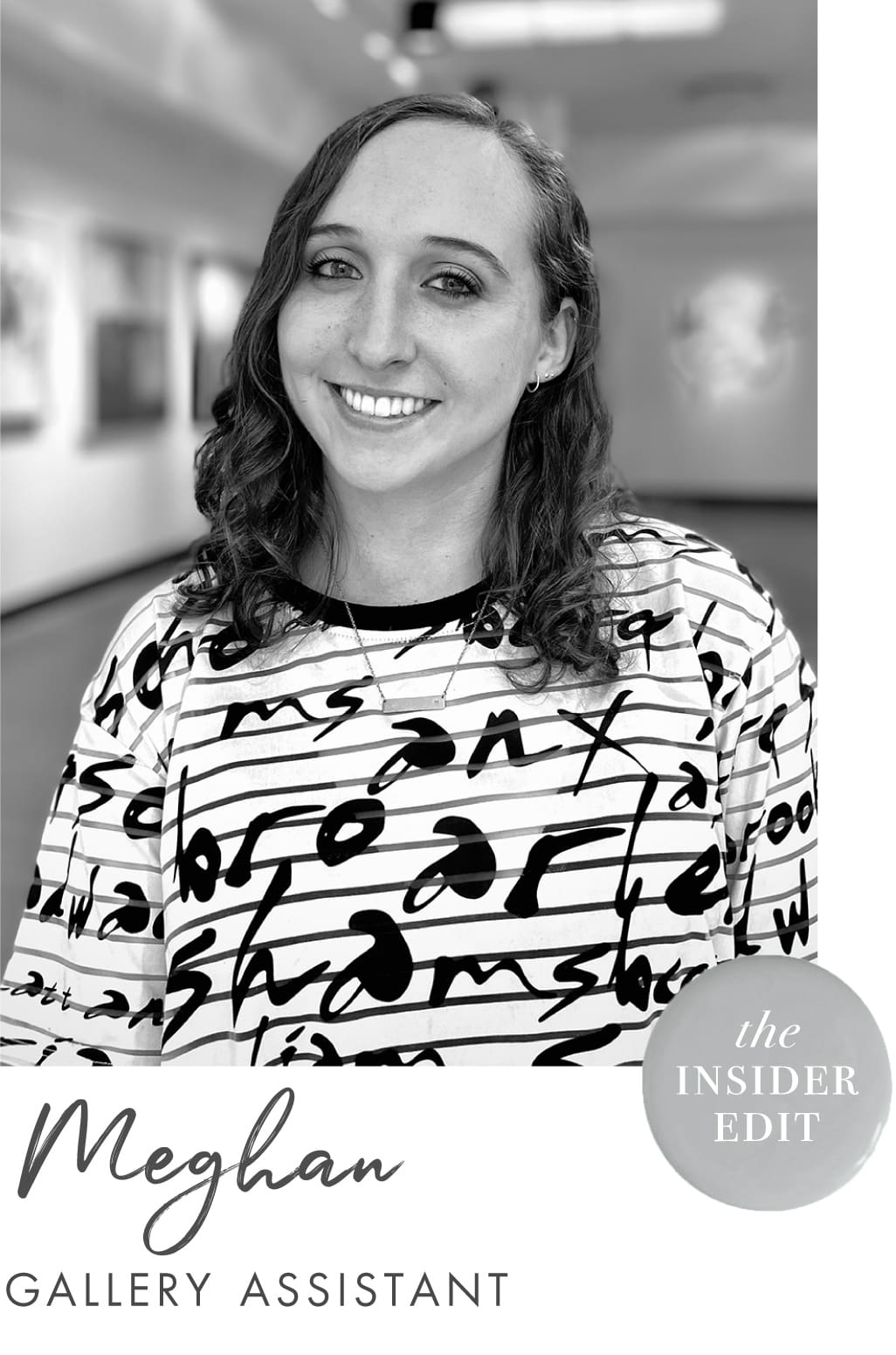 My favorite part about working in the gallery is being a part of a client's journey to finding the art that was meant for them. It is incredibly rewarding to watch clients fall in love with a piece, unable to take their eyes off the work.
As an artist and a writer myself, I am fortunate to be surrounded by art every day, inspiring me to create. I am grateful for the connections I get to make with our artists, my fellow coworkers, and our awesome art-loving clients.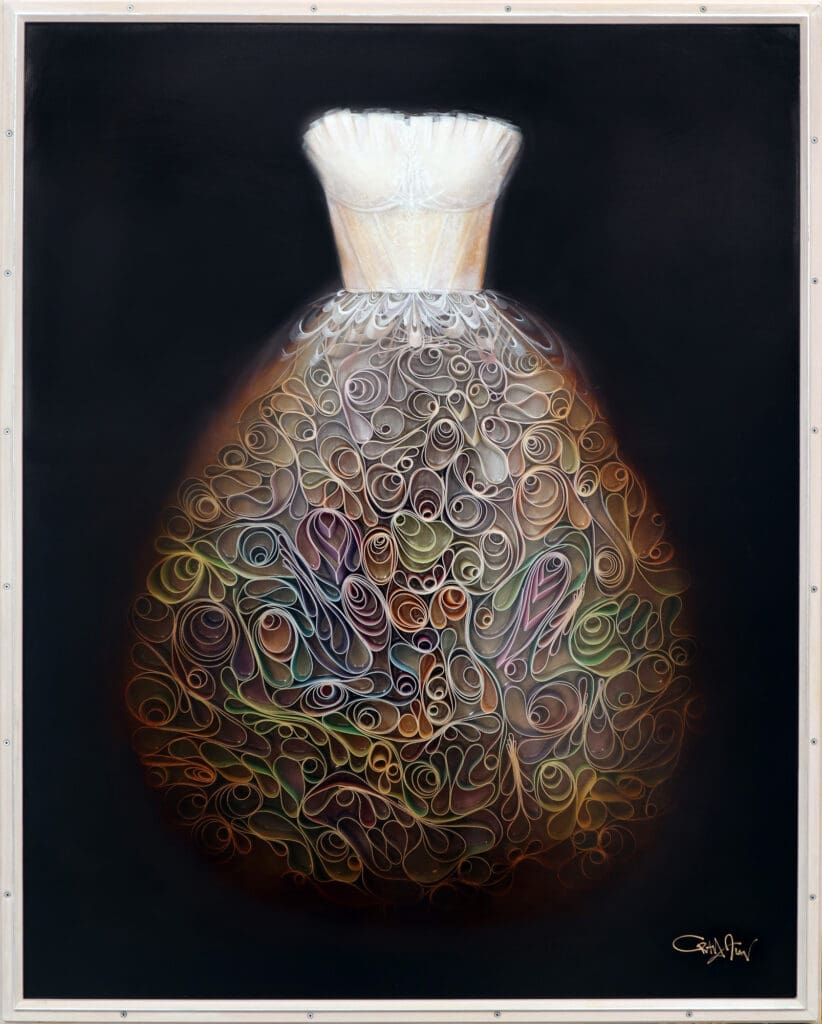 Craig Alan | Narrative: Dancing Labyrinth
Narrative: Dancing Labyrinth was the first piece I ever laid eyes on in the gallery. This dress has captivated me since! The intricate way that Alan folds the dyed canvas to create the voluminous skirt of the dress is simply mesmerizing.
I love how this piece always makes me stop and wonder: Who might wear the dress? How it might feel to wear the dress? Why would the dress be encased? To memorialize? To show off? There are so many questions and stories to consider!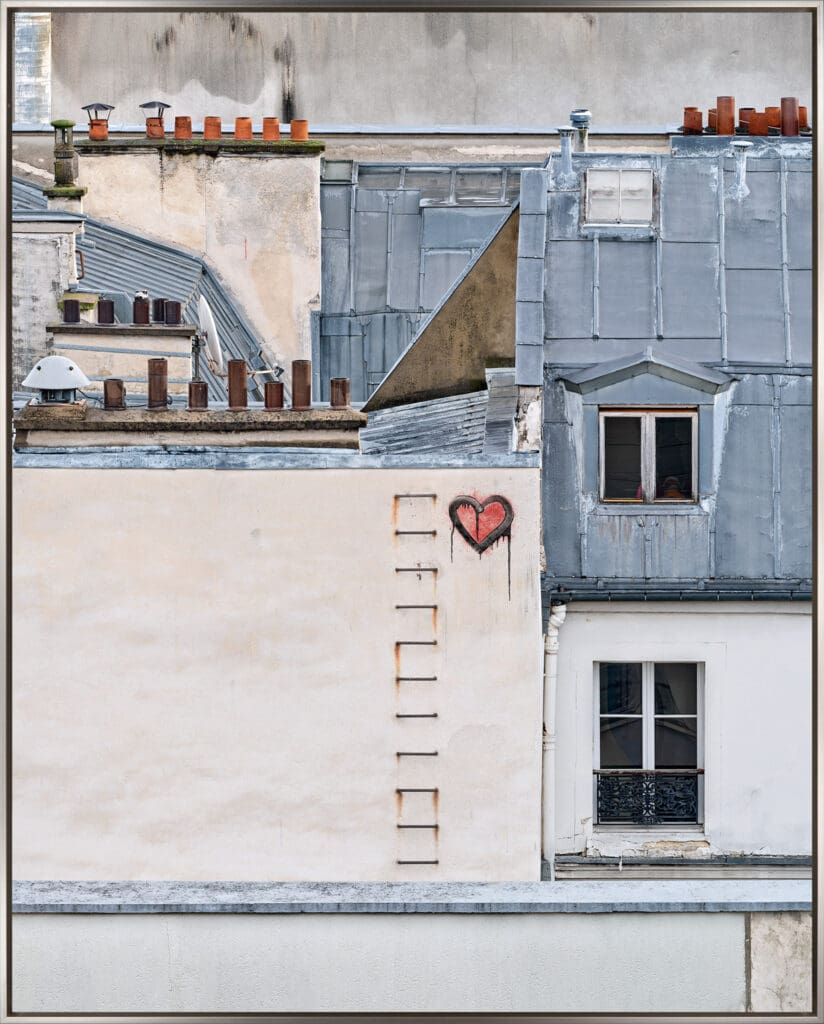 David Burdeny | Amore, Paris, France
I am always stunned when I realize Amore, Paris, France, by David Burdeny, is not a painting. The lines in the architecture and the wall that ripples with interesting tones look like brushstrokes. Then there is the minimalist graffiti heart that seems too lucky for the artist to have just happened upon.
I love how effortlessly this piece bends the mind and draws viewers in. It feels like a window right into Paris, sparking the senses. You can almost smell the aroma of a fresh croissant and hear the street musicians in the alley below.
JD Hansen | Valley of the Sunrise
Valley of the Sunrise by JD Hansen is raw and regal. This piece has a quiet power that encourages you to sit and consider the horse's forward movement and its blanket of words. I find looking at this piece meditative and reflective, simultaneously providing comfort and heaviness.
Sitting with this sculpture encourages me to consider my own "blanket of thoughts," and evaluate where I can soften and lighten the words I say to myself. It is a reminder that each day is an opportunity to start fresh and move forward; an opportunity to work through lingering thoughts of the past.