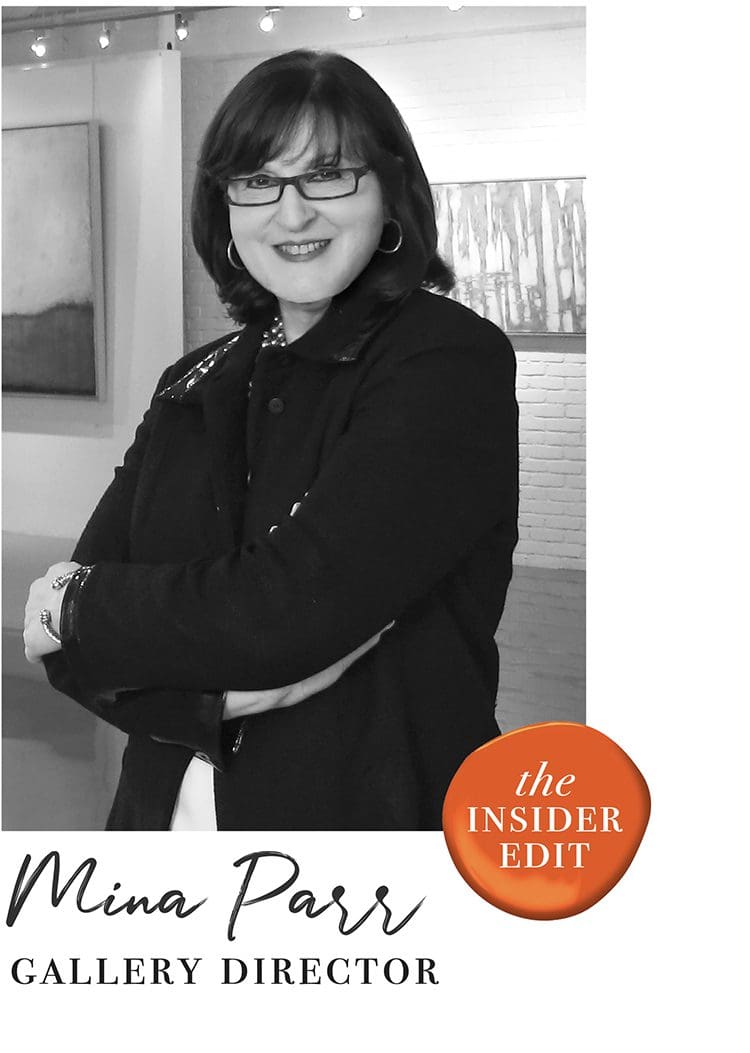 As the Gallery Director in Chevy Chase, it is always exciting to introduce people to "my" world. I love to catch the reactions to certain pieces—whether it's a smile from a peaceful ocean scene, or an contemplative look from an abstract work. Each piece has a story to tell.
Here are a few pieces that I'm loving at the moment…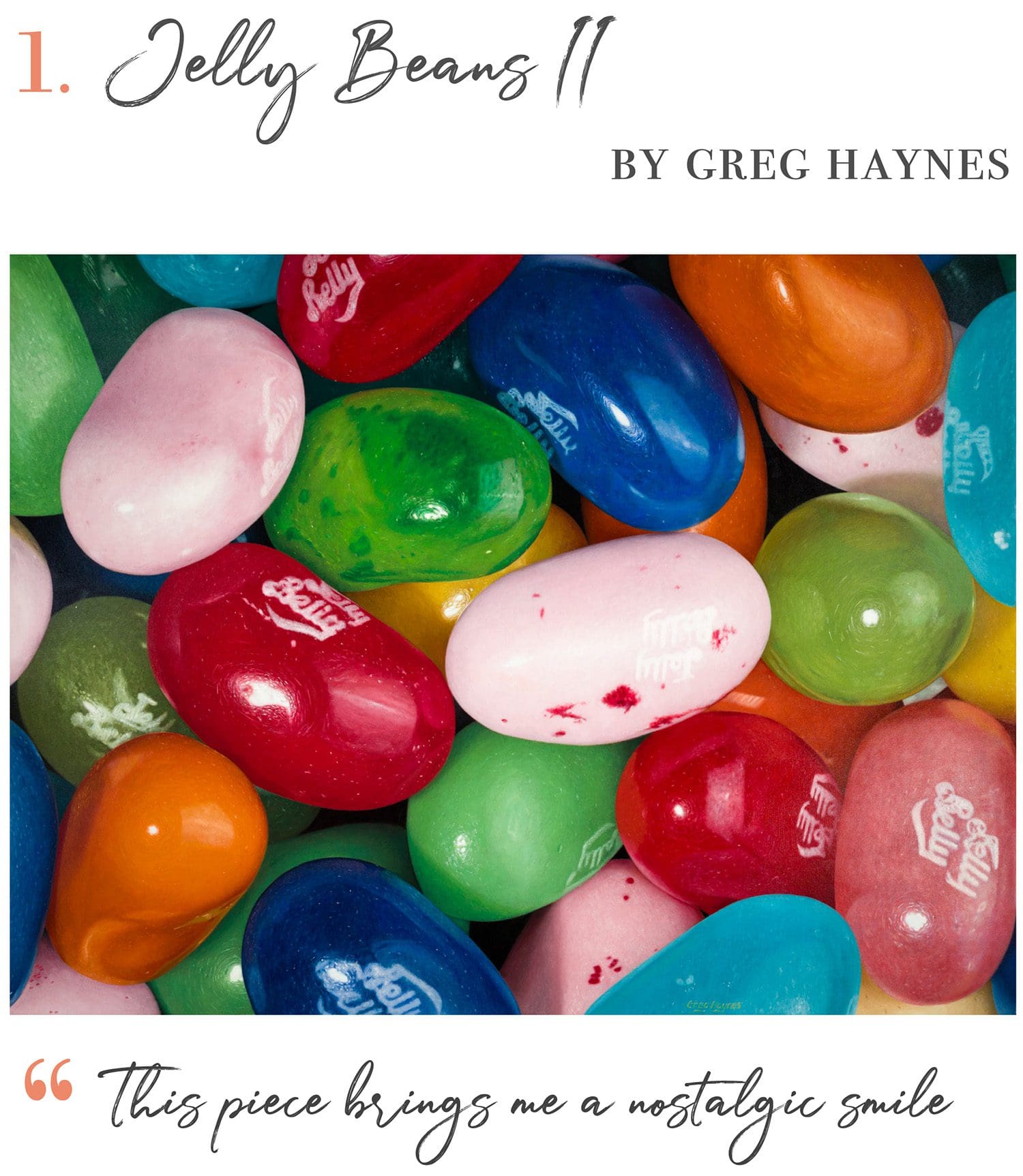 This piece brings a nostalgic smile as I think of trying all the crazy flavors with my children when they were young. Pure happiness!
Greg Haynes, Jelly Beans II, Oil on Canvas, 50 × 66 in.
View more work by Greg Haynes.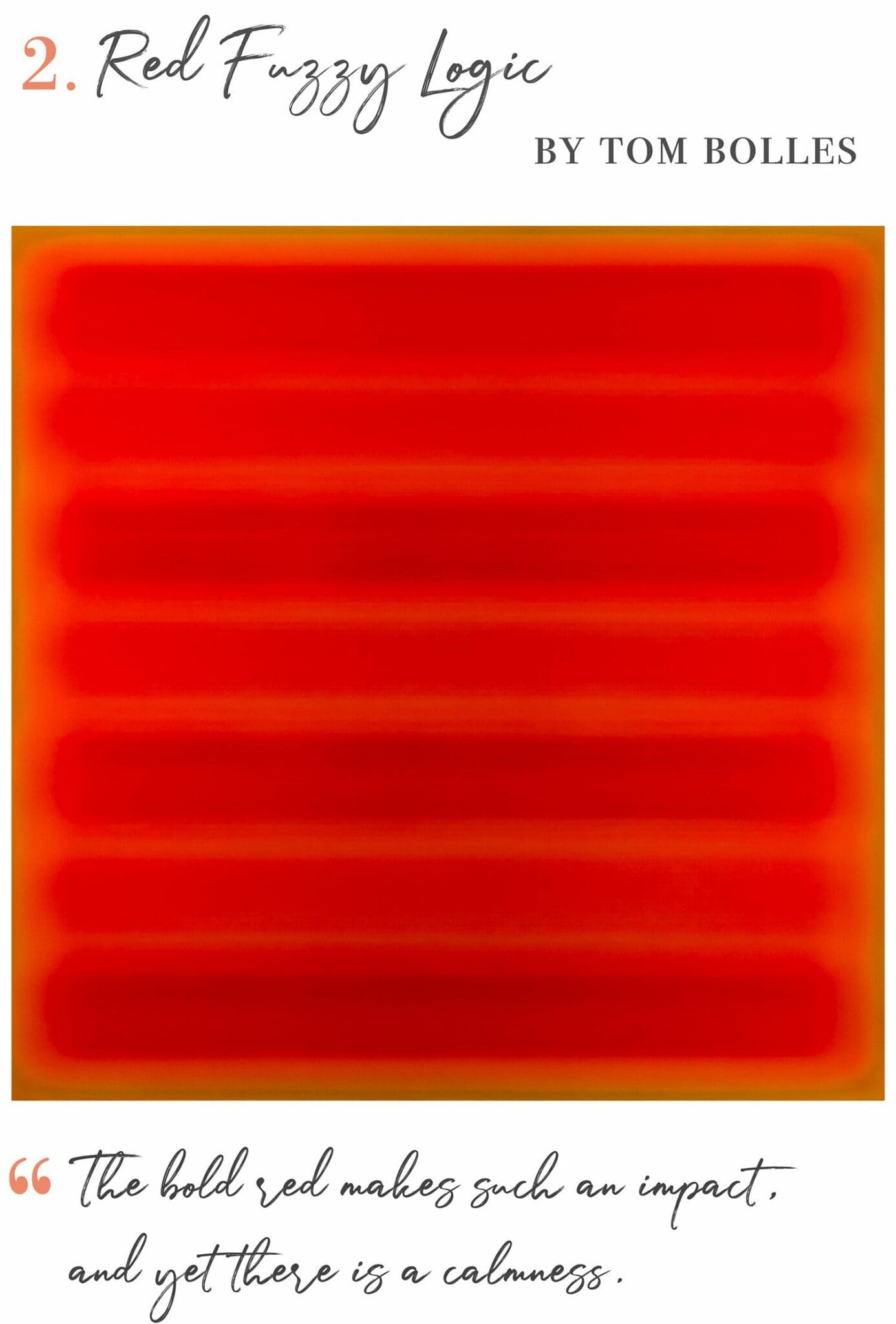 The bold red makes such an impact and yet there is a calmness. I find it quite captivating.
Tom Bolles, Red Fuzzy Logic, Mixed Media on Canvas, 60 × 60 in.
View more work by Tom Bolles.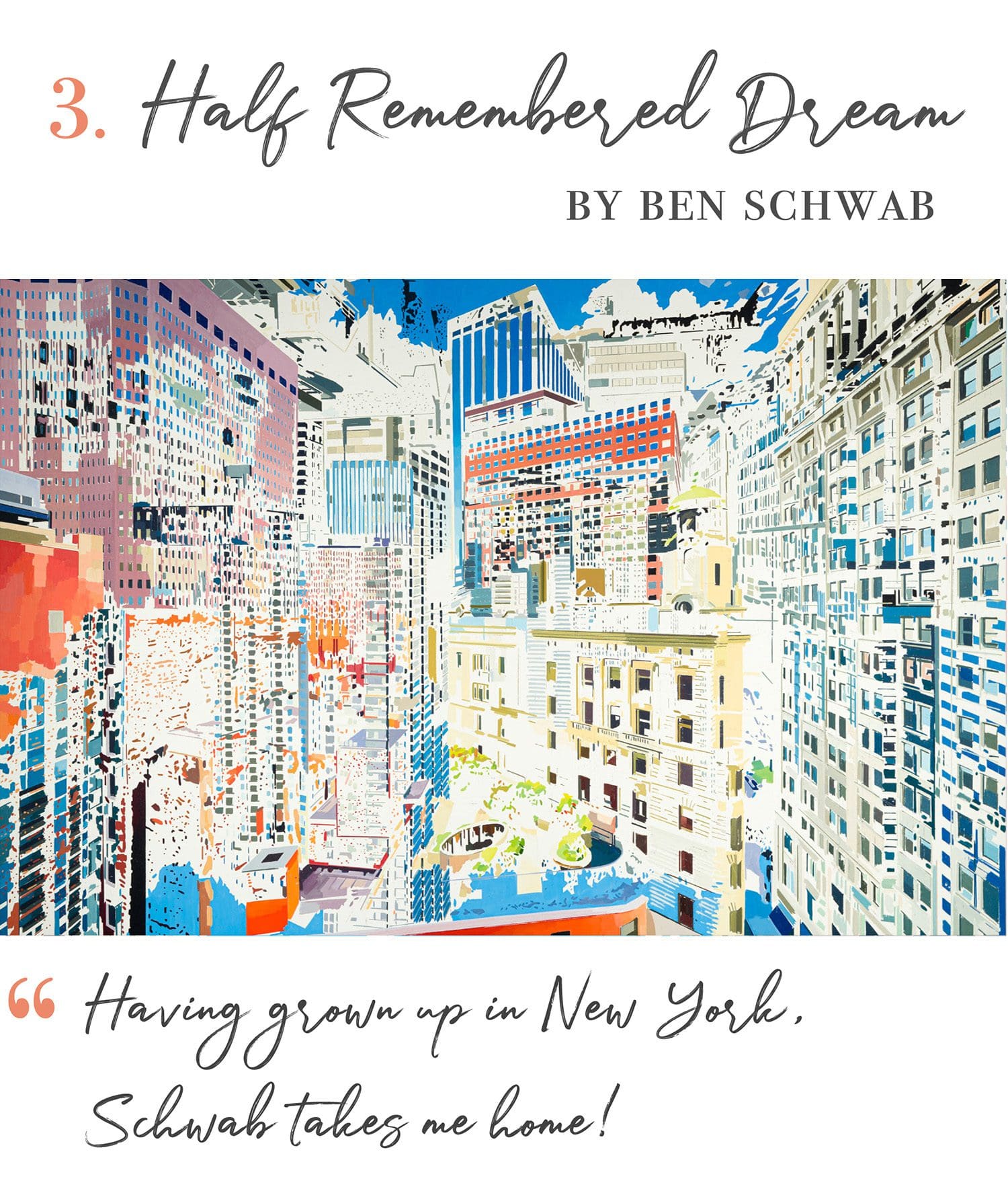 Having grown up in New York, Schwab takes me home! Such great imagery of abstracted architecture.
Ben Schwab, Half Remembered Dream, Oil on Canvas, 48 × 74 in.
View more work by Ben Schwab.