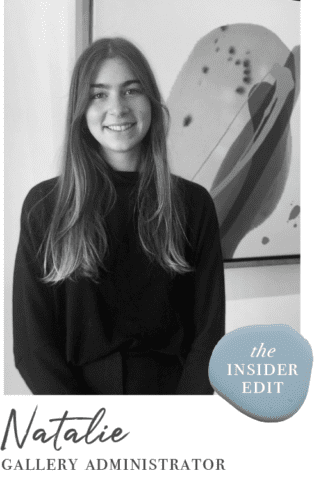 I consider myself very lucky to spend my days surrounded by beautiful art and people who love it as much as I do! There is something new to be seen every time I look at a painting or sculpture, and as an artist myself I really enjoy learning more about each artist's practice and what makes their work so unique.
Here are three pieces that I'm loving at the moment…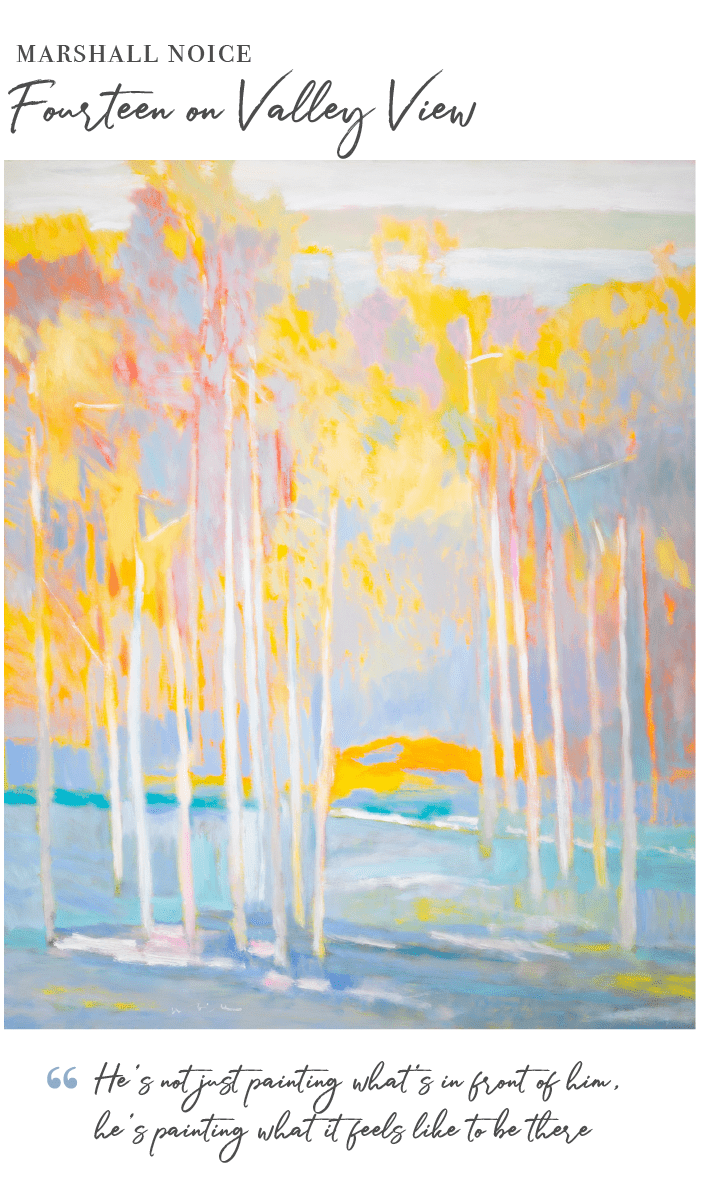 I am so drawn to the vibrant, saturated colors of Marshall Noice's landscapes. He's not just painting what's in front of him, he's painting what it feels like to be there.
Fourteen on Valley View, Oil on Canvas, 60 × 48 inches
Marshall Noice: View More Work | VLOG: Meet the Artist | In the Artist's Studio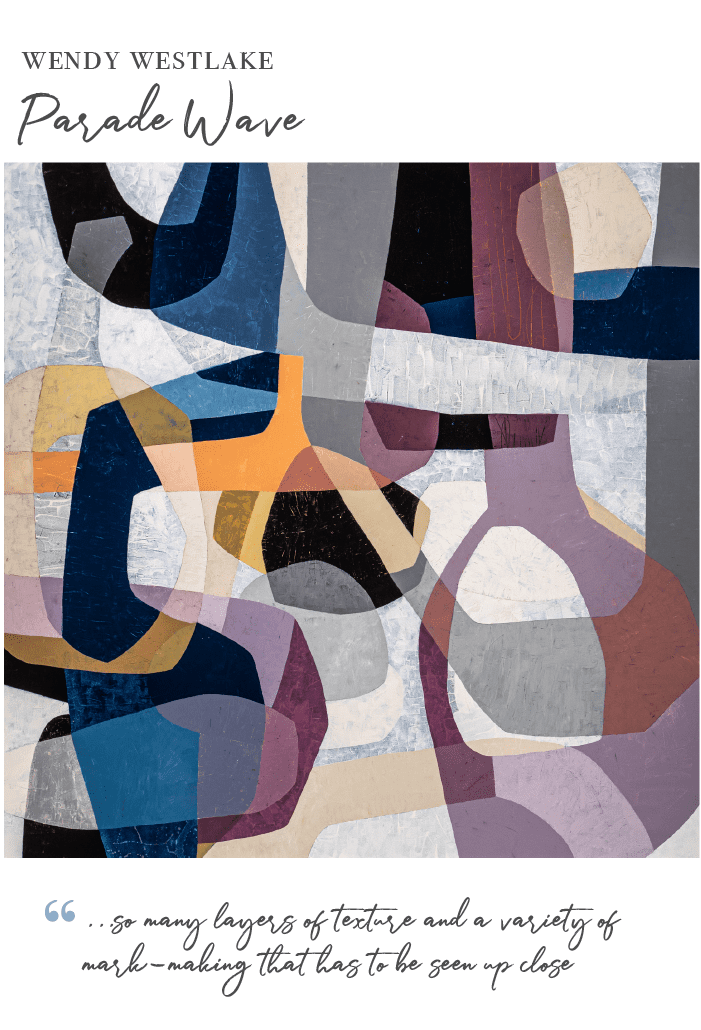 Wendy Westlake's use of graphite, crayon, and acrylic on raw canvas gives her work so many layers of texture and a variety of mark-making that has to be seen up close.
Parade Wave, Mixed Media on Canvas, 60 × 60 inches
Wendy Westlake: View More Work | ON THE WALL: Learn More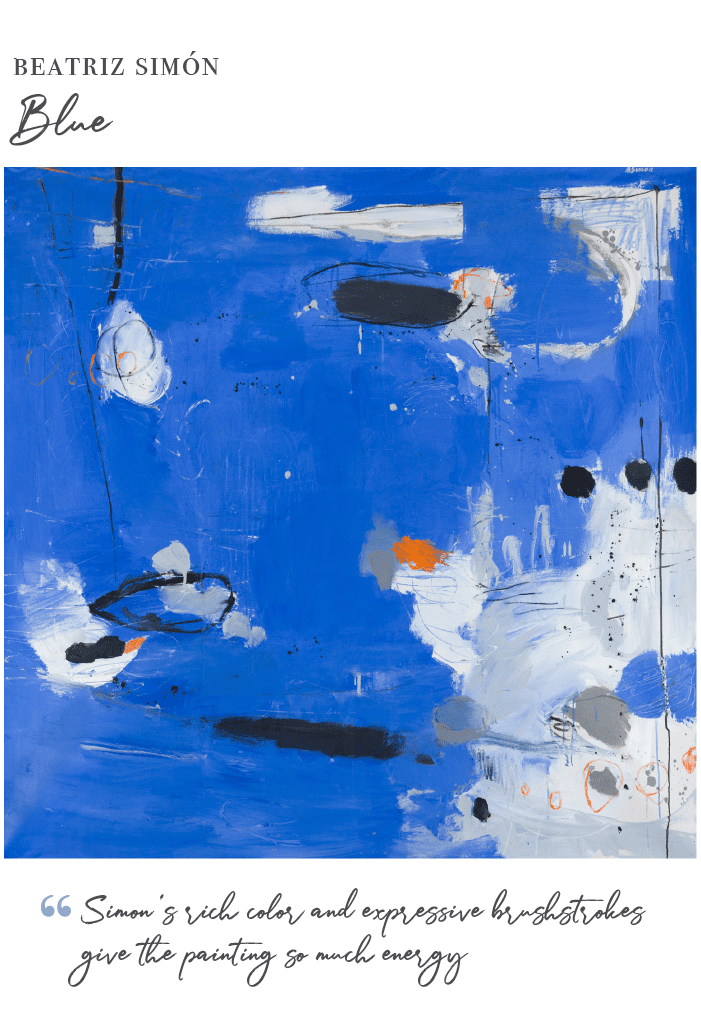 I love the boldness of this piece. Simon's rich color and expressive brushstrokes give the painting so much energy, but the cool tones create a sense of calm as well. I really admire how much feeling and emotion she puts into her work — it is definitely visible in the paintings.
Blue, Mixed Media on Canvas, 67 × 67 inches
Beatriz Simón: View More Work | In the Artist's Studio | ON THE WALL: Learn More