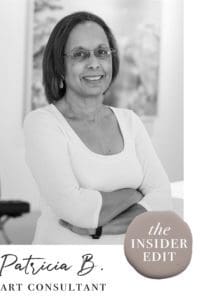 In my the twelve years here in the gallery, what is most gratifying to me is the joy on my client's faces when they find the right piece of art—that special piece that speaks to them for whatever reason. It's always a feel good moment.
Here are three of my favorite pieces in the gallery.
.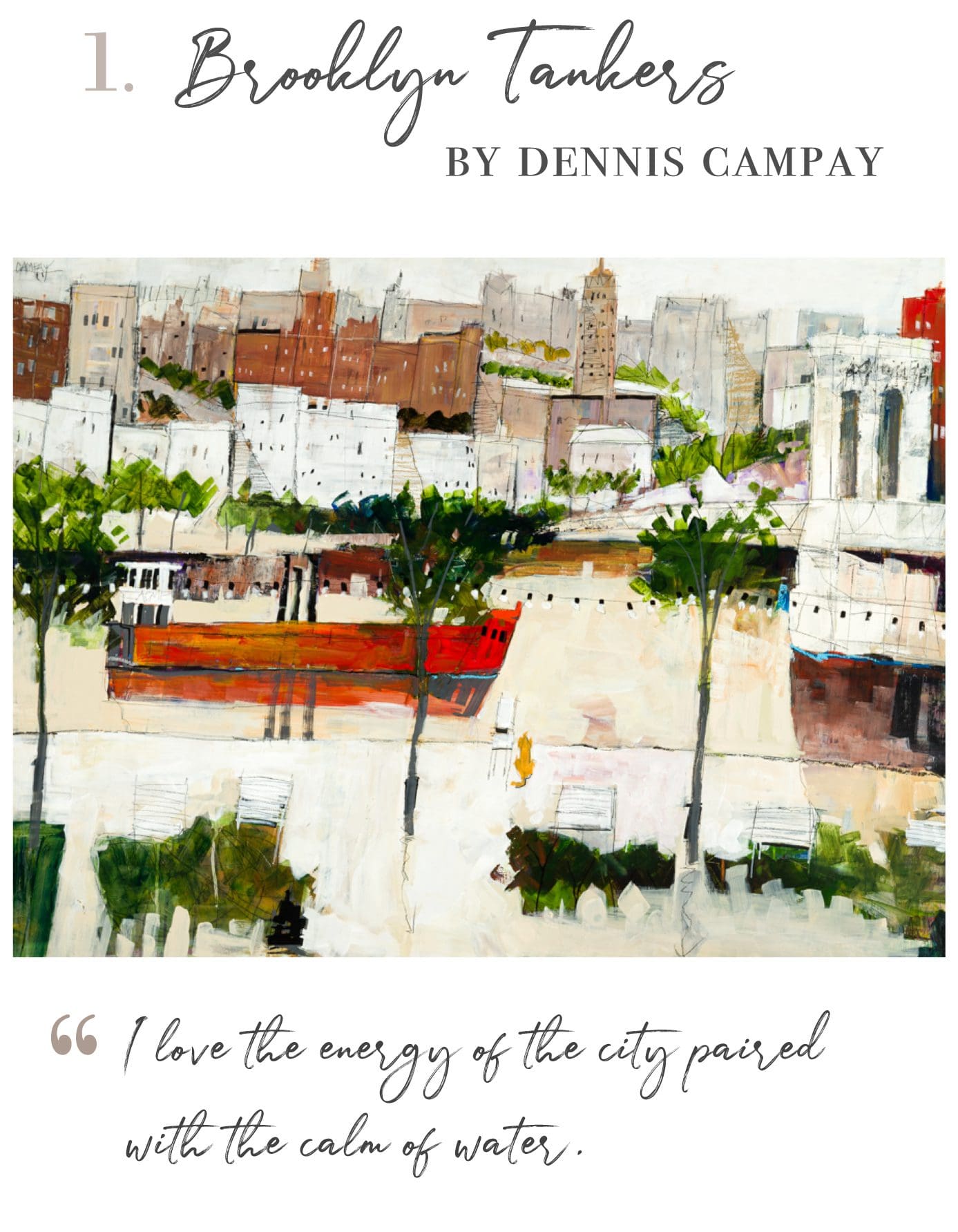 I'm drawn to both cities and water, but I could never be landlocked. This piece is my perfect match. I love the energy of the city paired with the calm of water, as the tanker slowly and methodically heads towards its destination.
Dennis Campay, Brooklyn Tankers, Mixed Media on Panel, 36 × 48 in.
View more work by Campay.
.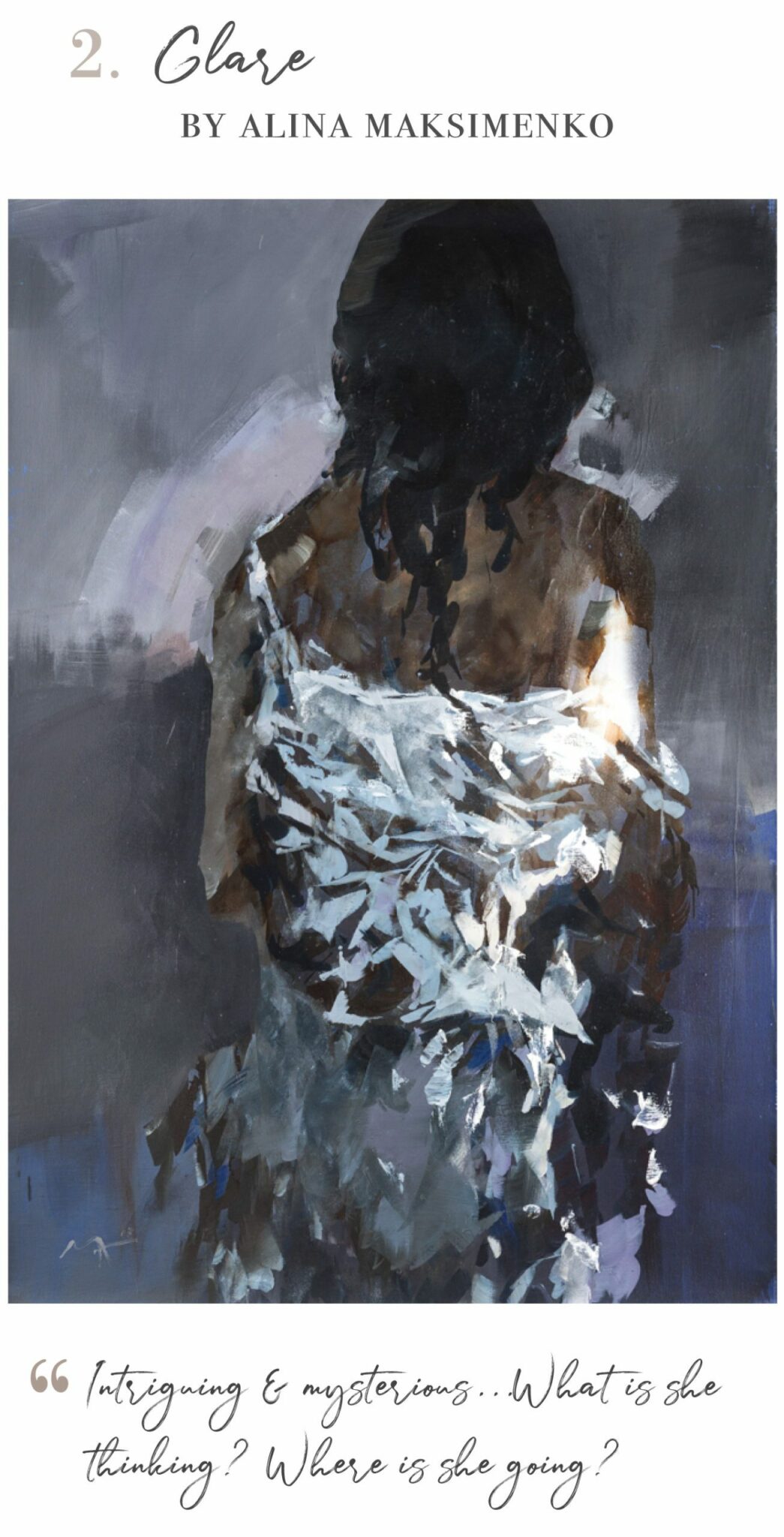 The contemplative nature, deep yet soft palette, and loose brush stokes of this piece draw me in. The figure is intriguing and mysterious…What is she thinking? Where is she going?
Alina Maksimenko, Glare, Oil on Canvas, 51 × 35 in.
View more work by Maksimenko.
.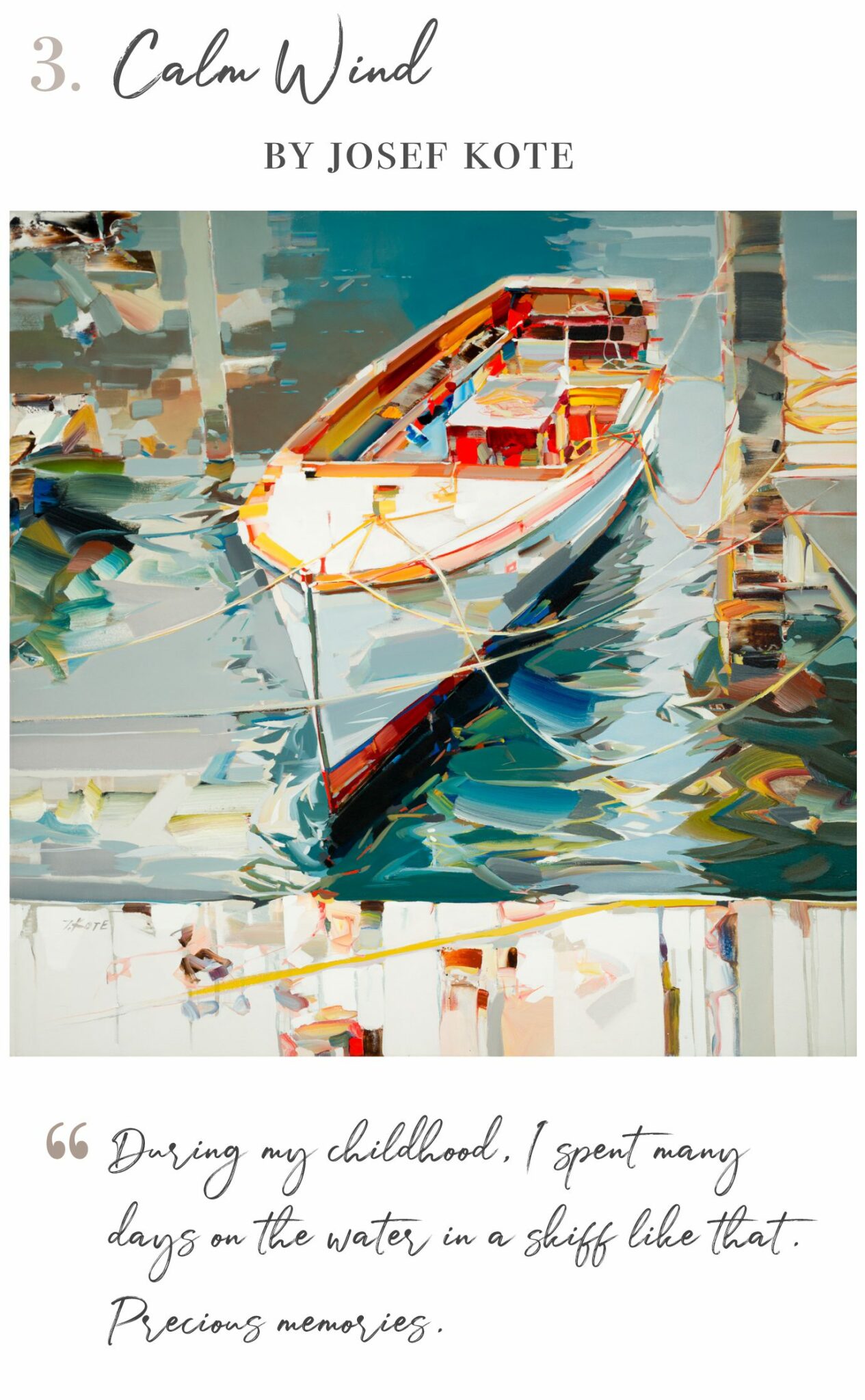 This piece takes me to the Outer Banks of North Carolina. During my childhood, I spent many days on the water in a skiff like that. Precious memories.
Josef Kote, Calm Wind, Acrylic on Canvas, 48 × 48 in.
View more work by Kote.