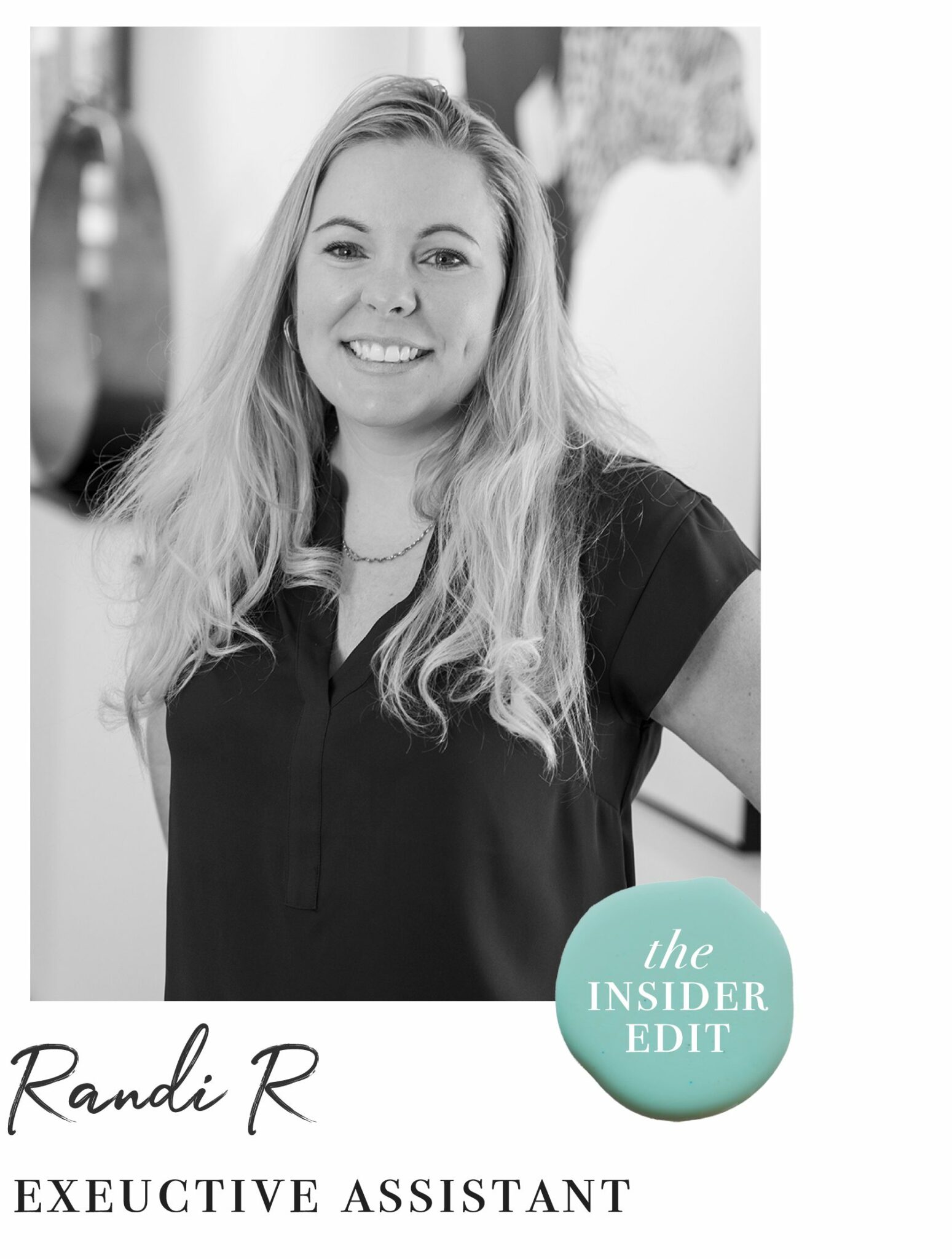 I've been working in the gallery for over 15 years, and have learned so much about art in my time here. My role involves working with our collection of master works—it's really interesting to see how these art icons have influenced our contemporary artists in different ways.
I'm always drawn to pieces that exude positive energy and surprise me with unexpected details. Here are a few of my favorites…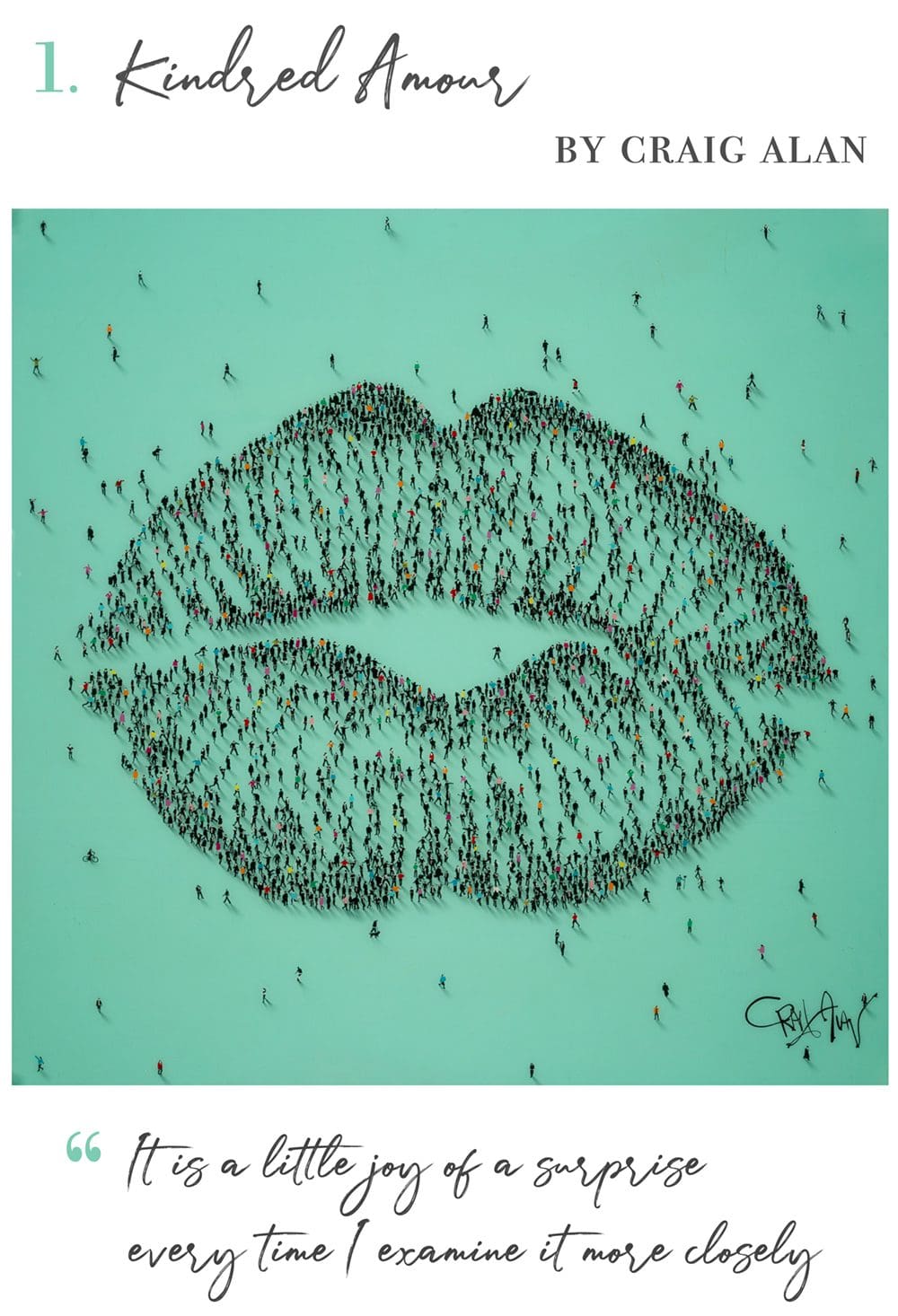 I love this piece for so many reasons! The kiss symbol is iconic and sweet. I like the calmness that the background "mint" color evokes in me. And I love looking at all the people in their movements and seeing something that I never noticed before. It is a little joy of a surprise every time I examine it more closely; a new little discovery of details.
Craig Alan, Kindred Amour, Mixed Media With Resin on Wood, 60 × 60 in.
View more work by Craig Alan.
.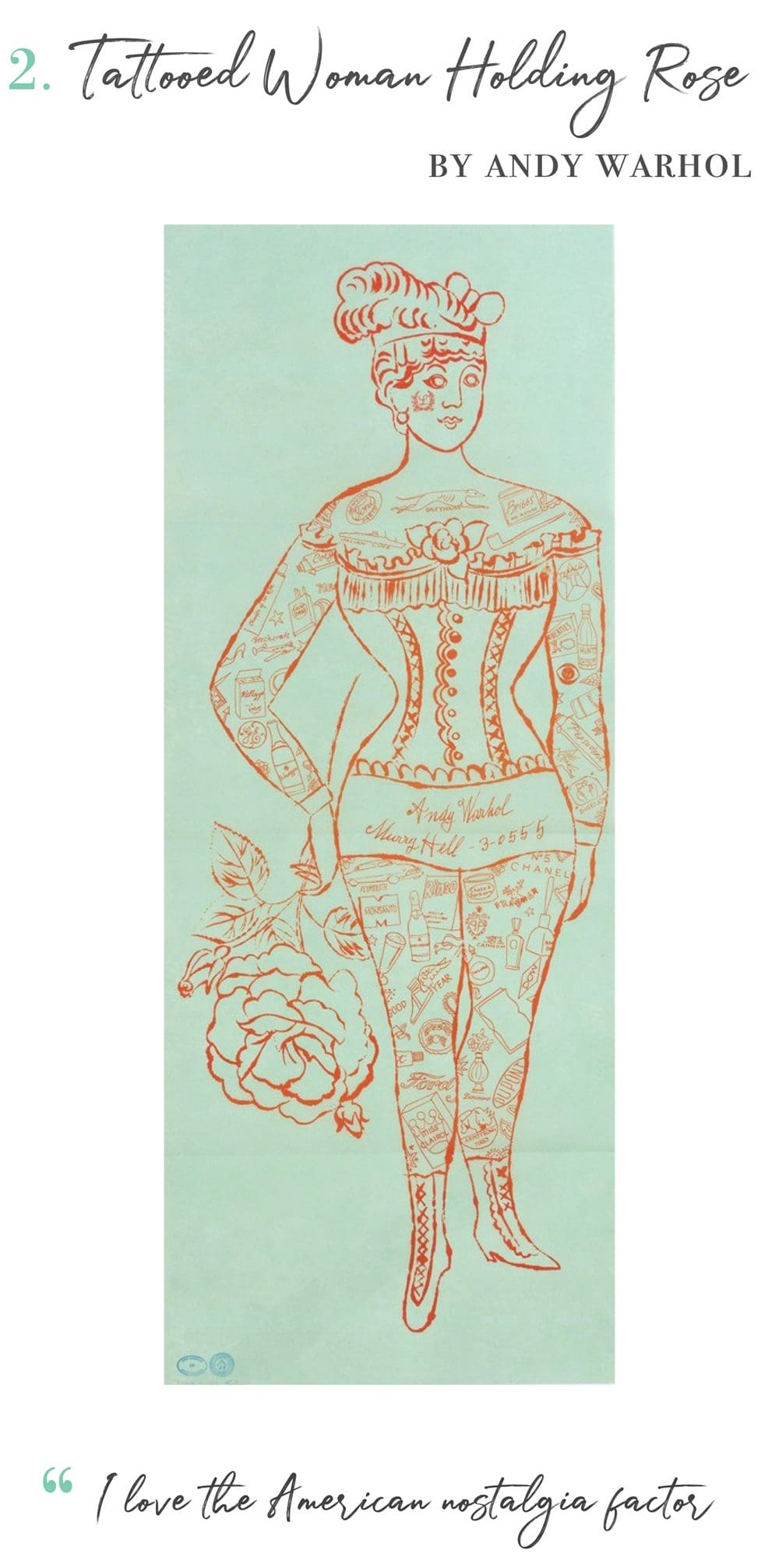 When I see this piece, I envision Andy Warhol c. 1955, a struggling illustrator going to door to door to promote himself to the advertising executives in big, bad New York City. The grassroots story that comes to mind makes me very fond of this piece. I also love the details of a picture within a picture, and the American nostalgia factor—brands such as Miss Clairol, Lucky Strike, and the sweet L for Lenox on her cheek.
Andy Warhol, Tattooed Woman Holding Rose, Lithograph, 29 × 11 in.
Contact the gallery to learn more about our masterworks collection.
.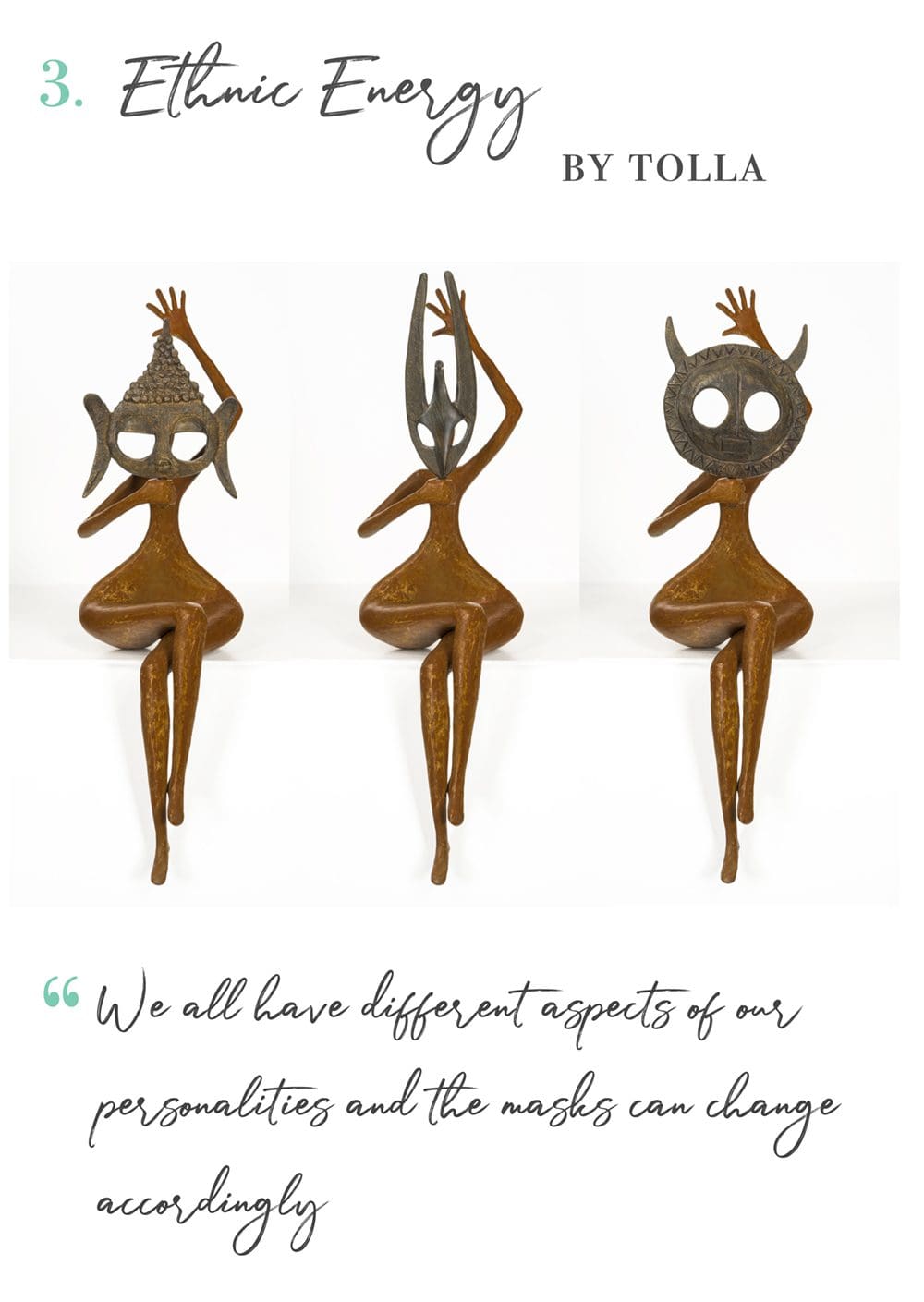 This sculpture gives off a happy energy! I love the idea that we all have different aspects of our personalities and the masks can change accordingly. To me, the pointed mask evokes a feeling of superiorness and accomplishment, while the rounded mask strikes a more jovial fun tone.
Tolla, Ethnic Energy, Bronze, 25 × 7.5 × 11 in. (The sculpture includes one figure with three different masks)
View more work by Tolla.