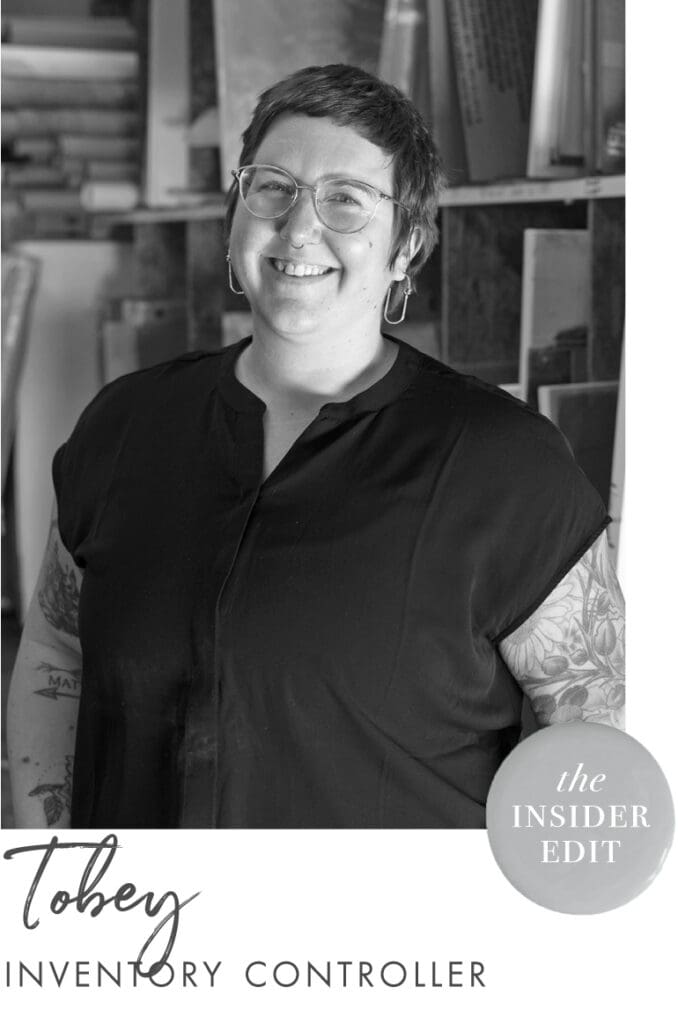 I've always been delighted by playful art and well made objects. With a personal art practice that ranges from fine woodworking all the way to costume design, I'm constantly eager to learn about new (to me!) styles and mediums. I absolutely get that opportunity in my role as Inventory Controller, which gives me the chance to get up close and personal with all the fresh arrivals to the gallery.
Here are a few that have caught my eye recently.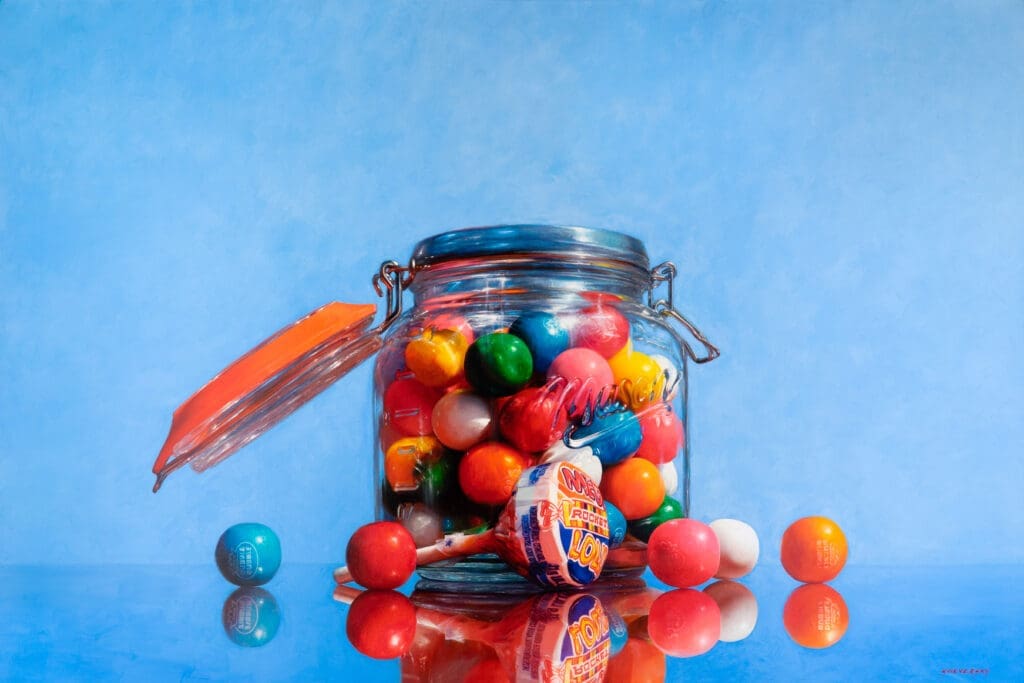 Alexander Sheversky | Mega Rockets Lolly
I'm consistently amazed by the level of fine detail work present in every one of Sheversky's pieces. The bright colors radiate from the canvas, taking me back to childhood, giving me a sense of wonder and joy.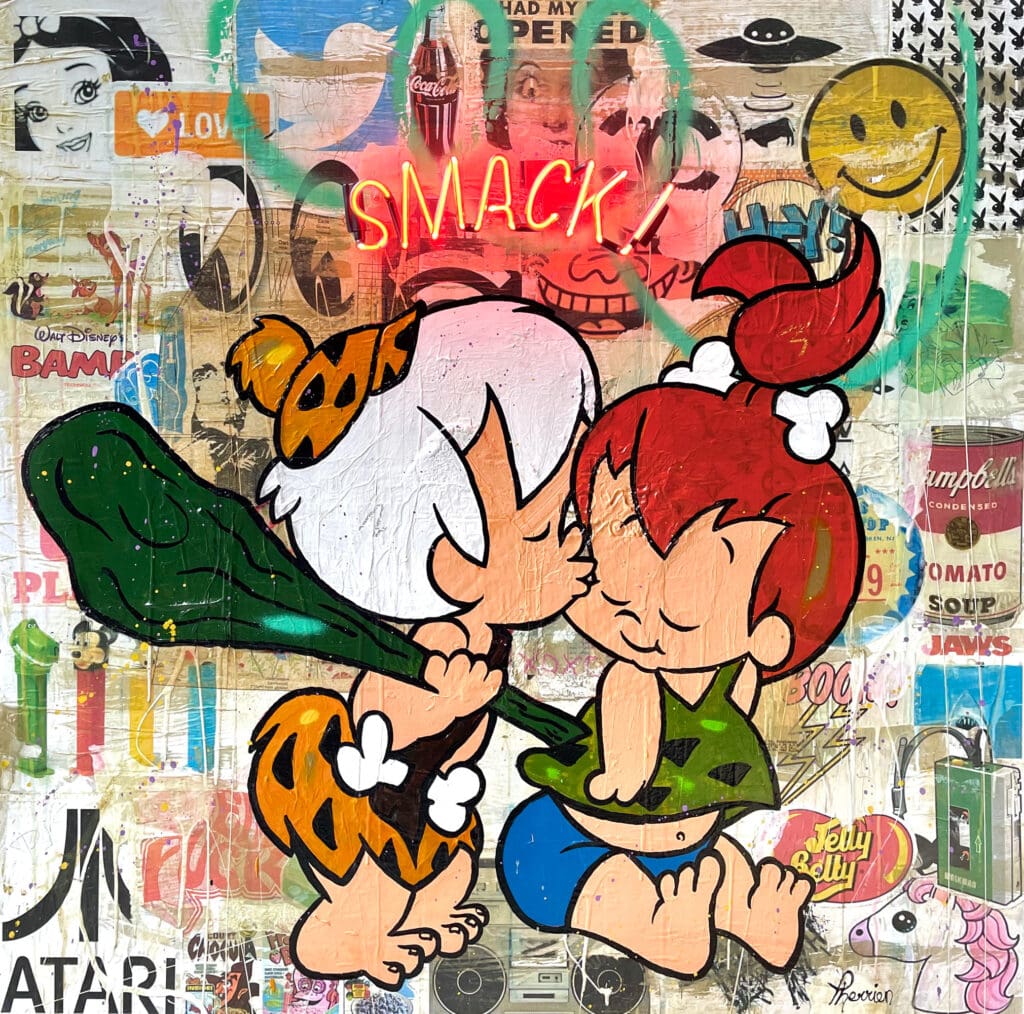 Rock Therrien | Smack II
The use of nostalgic imagery in Therrien's work always evokes a playful feeling for me. Pulled into the piece by the glowing neon, I can easily get lost in the narratives of past and present pop culture.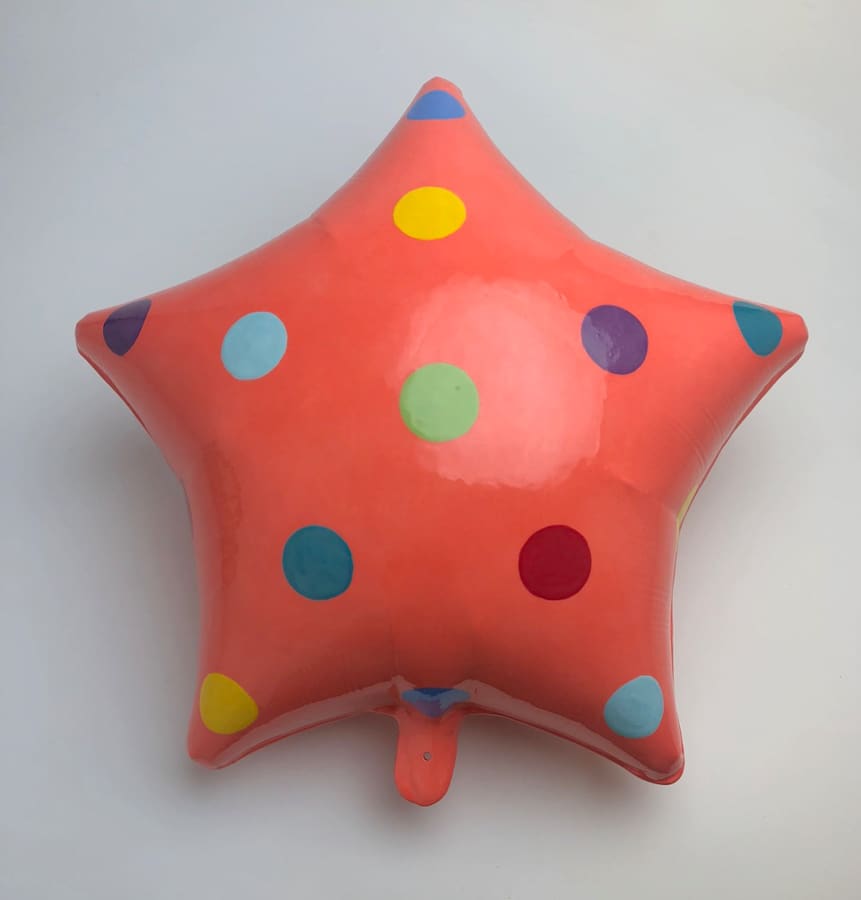 Nina Jun | Galaxy Orange Star
Jun's ceramic balloons are some of my favorite sculptures in the gallery right now—you can't help but smile when you see them seemingly floating on the walls. The use of a heavy material to create a classically light object is so satisfying to engage with, while also bringing up weighty ideas around our relationships with things 'lasting forever.'