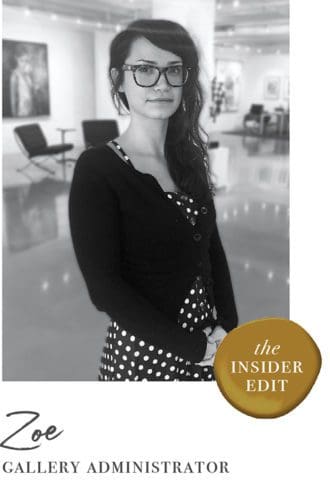 I am a gallery administrator which means I get to work with the artwork every day. I like to paint in my spare time, so being surrounded by such admirable pieces is a dream come true. My favorite part of working at the gallery is listening to what draws various people to one piece vs another. Everyone's eye is different. It is so interesting to me!
Here are some of my favorite pieces currently at the gallery.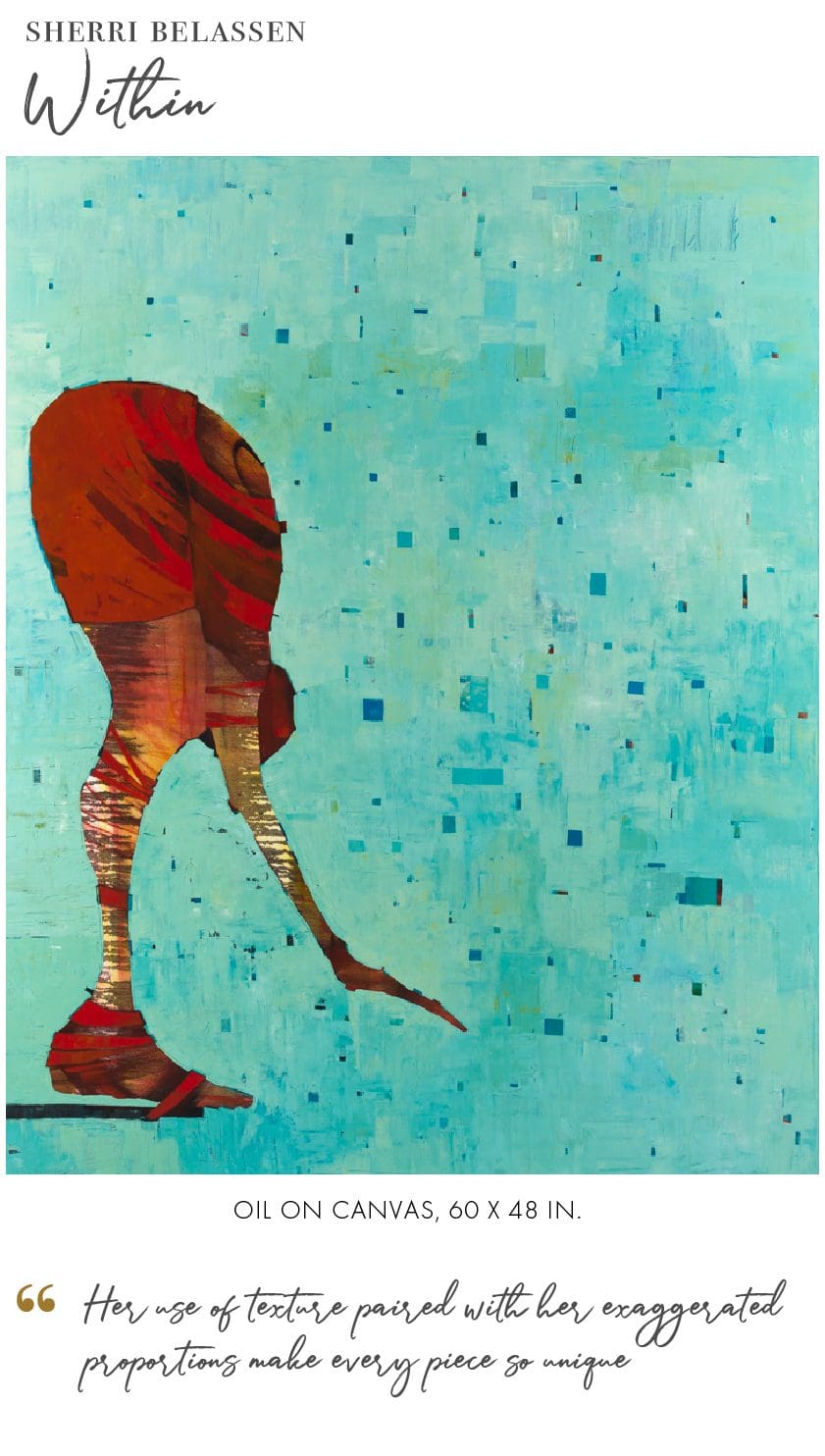 Sherri Belassen is my favorite artists we represent here at the gallery. Her use of texture paired with her exaggerated proportions make every piece so unique. She captures human and animal forms in such an exciting way that I've never seen before.
Belassen: View More Work | Inside the Artist's Studio | On the Wall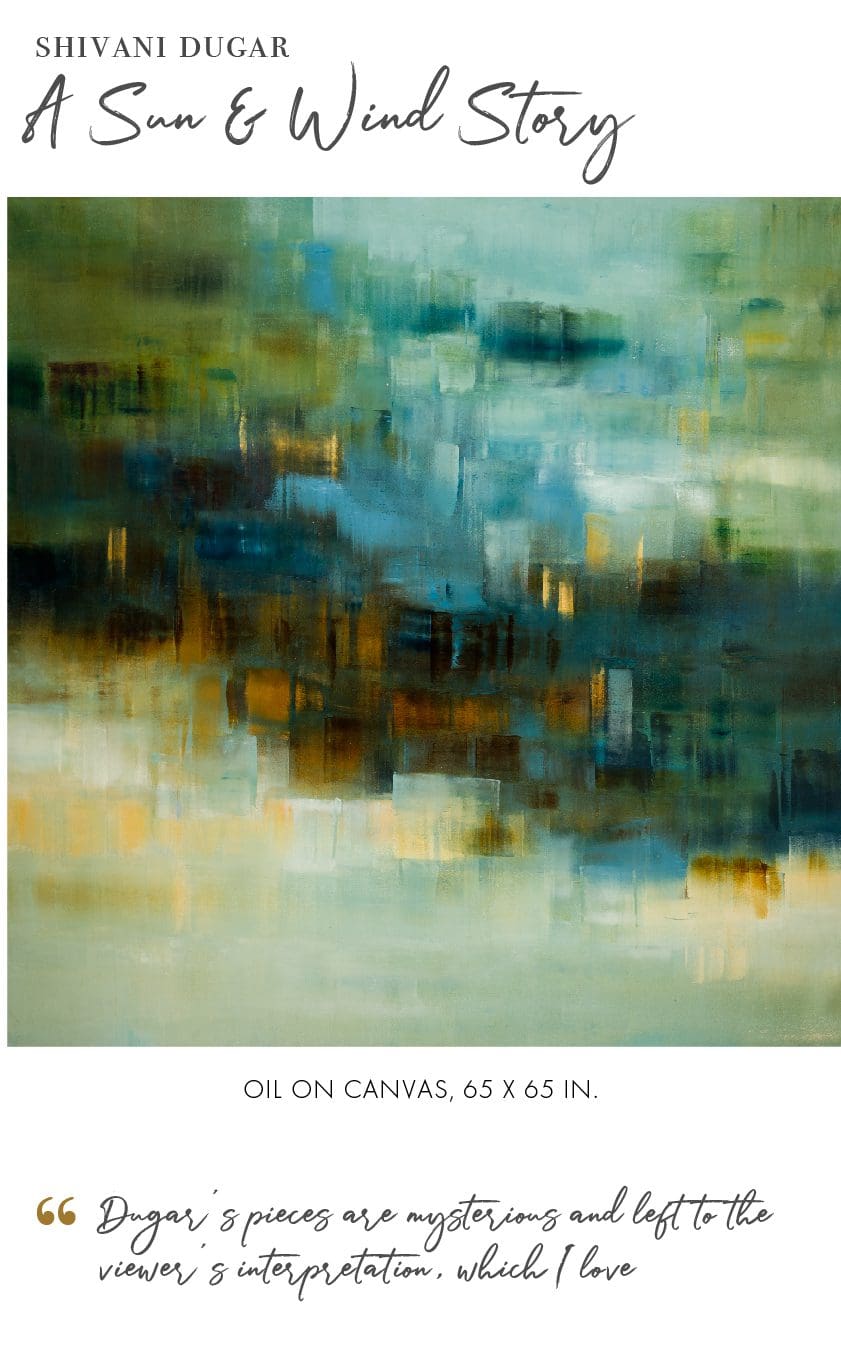 Shivani Dugar's work is calming to me. Her use of color is so clever, especially when paired with the soft texture she achieves with her brush. Her pieces are mysterious and left to the viewer's interpretation, which I love. She is an inspiration to me as a painter.
Dugar: View More Work | Inside the Artist's Studio | On the Wall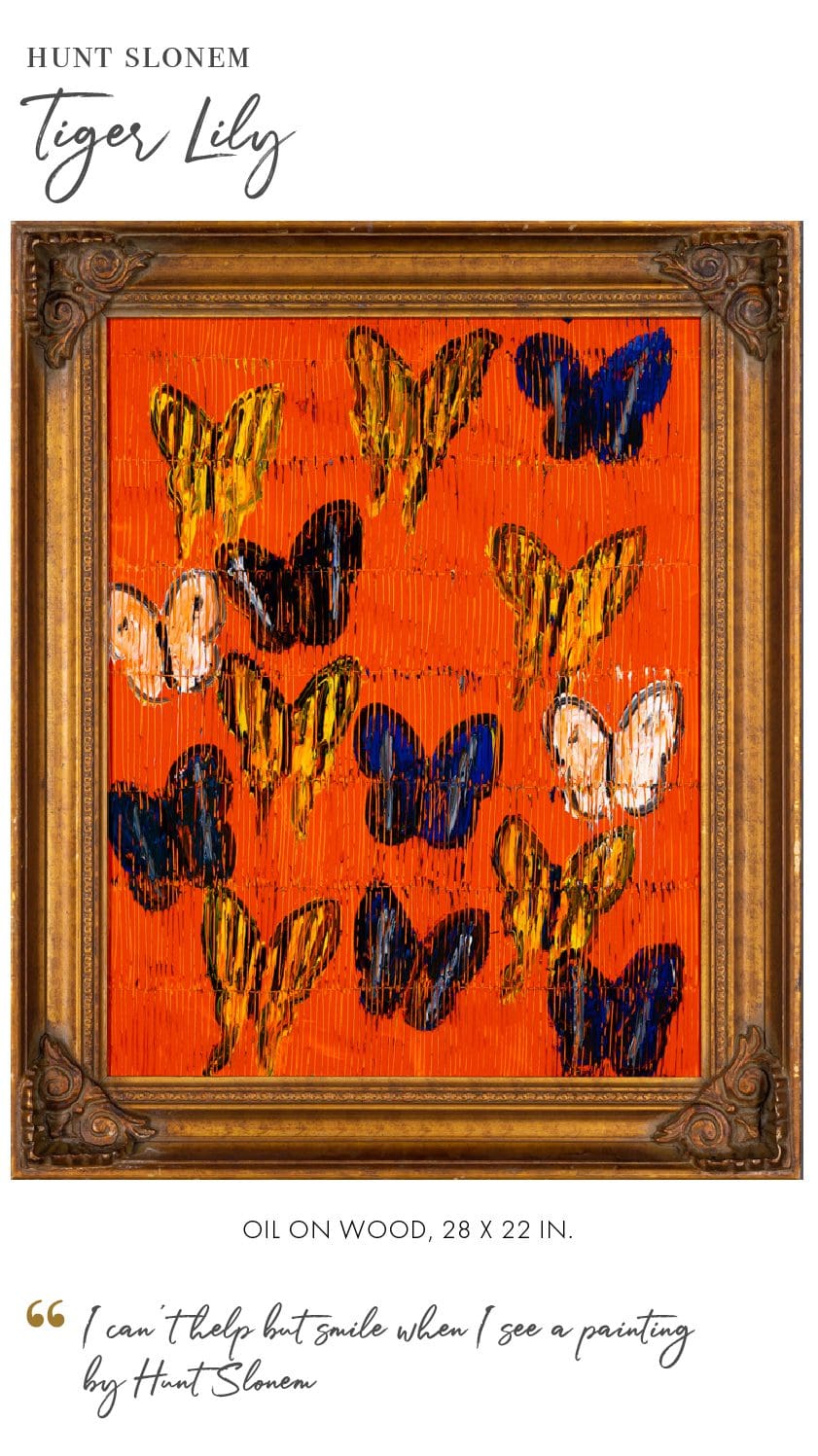 I can't help but smile when I see a painting by Hunt Slonem. His use of bright colors and fun textures make his pieces magnetic. I love the dragging technique he applies to his pieces, as seen here in Tiger Lily. It adds a whole new dimension to the paintings.
Slonem: View More Work | Inside the Artist's Studio | On the Wall