Influenced by his daily meditation practice, Gil Bruvel is constantly mindful of the sensations, emotions, and imagery around him. After deep contemplation of these ideas and impressions, he translates them into stunning works of art that reflect his curiosity about the interworking of the human mind.
Learn more about Bruvel's fascinating introduction into the arts and his most recent series Bending the Lines.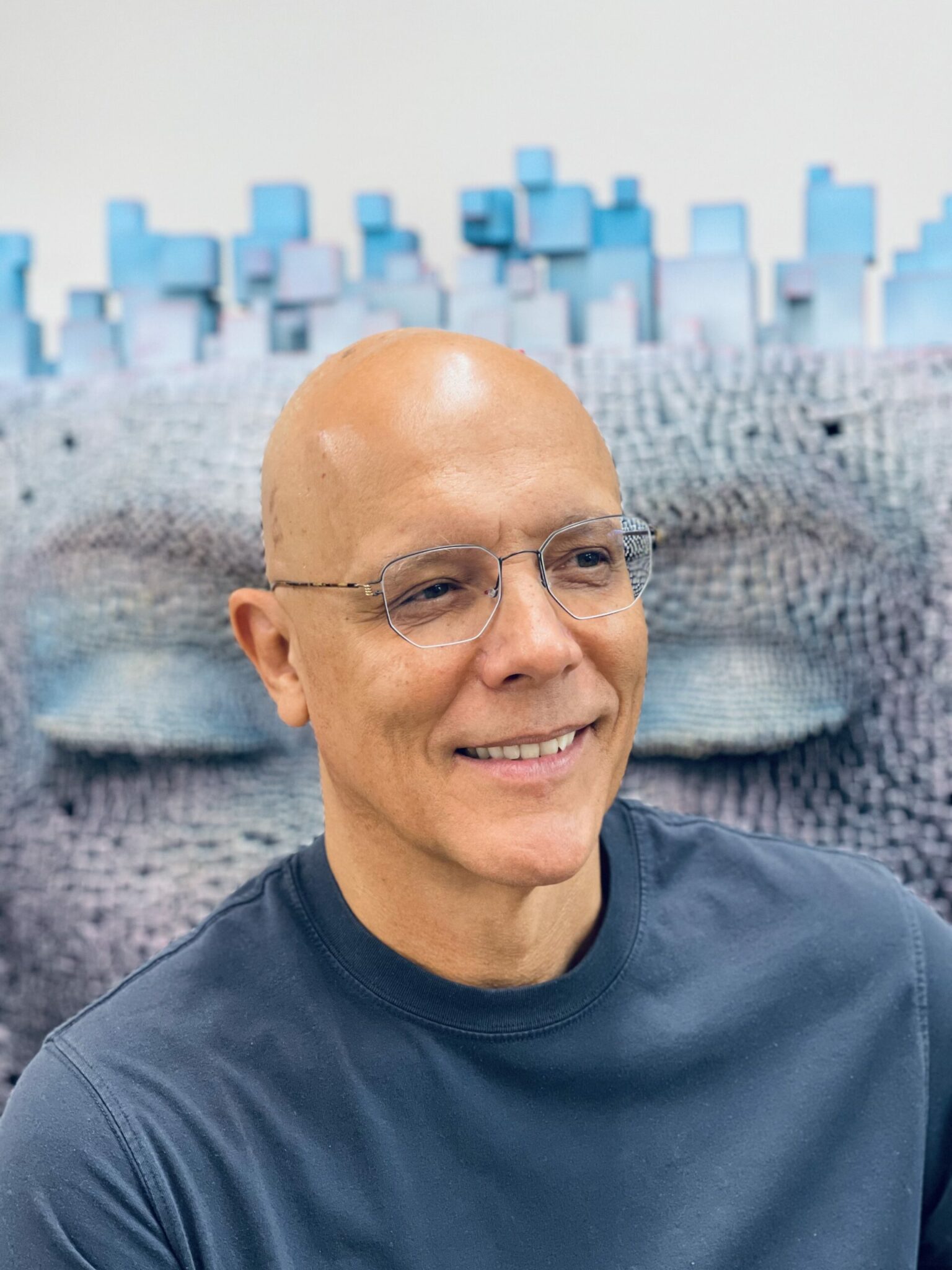 "The idea of bridging things together is a big part of life. We take our experiences and make connections that drive our decision-making. Be aware of the world around you and you will never lack inspiration."
Beginnings
Born in Australia but raised in the south of France, Bruvel started to learn sculpting and wood carving at age six from his father, a renowned cabinet-maker. Interested in the arts from an early age, he was pulled from school at fourteen years old to attend an intensive classical art restoration program.
"It was not just about restoring the artwork—it was to understand the core context, including architecture, politics at the time, social structures, how people dress, what material were being used in terms of pigments."
Bruvel was able to take this range of knowledge and practical skills, and translate them into his own expressive art practice. These experiences sparked Bruvel's connection to the history and tradition of art, and his desire to transmit truth on a human level, beyond social and political specificities.
About the Work
We're thrilled to have new free standing and wall sculptures from Bruvel's Bending the Lines series in our galleries. Bruvel returns to his roots in woodcraft with these elaborate works—each figure is created from thousands of wood shafts painted in stunning gradient color.
The pixelated outlines mimic our complex neural pathways, while his use of gradient color reinforces our minds' interconnectedness. The wood is charred to show the impact of natural phenomena on the physical form and its inherently transient nature, which is transformed by the passage of time, revealing further patterns and detail.
The serene expressions represent the clarity that Bruvel has achieved through his meditation practice and allow the viewer to tap into this present state of mind.
When you are creating art, it is good to have a connection to it. If it doesn't make me feel anything, how can I expect someone else to feel something.