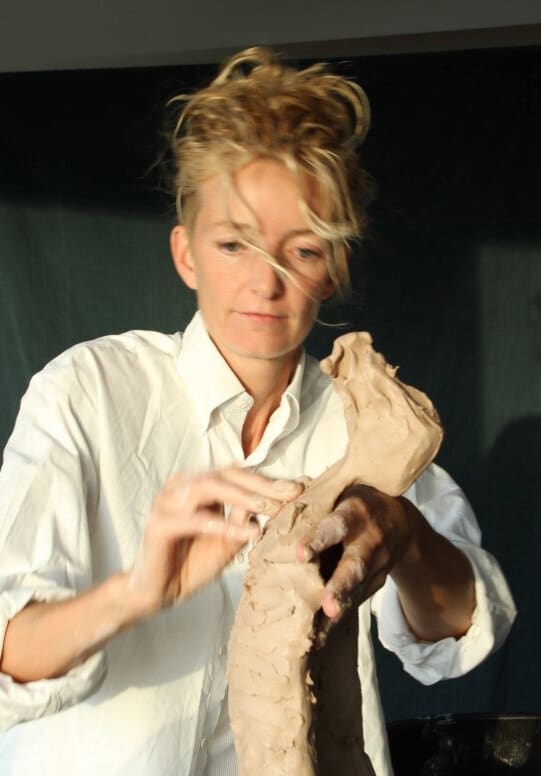 We're honored to be representing the work of acclaimed California-based sculptor jd Hansen. Working primarily in bronze, Hansen creates art that explores the juxtaposition of vulnerability and strength using human and animal forms. Her captivating sculptures recently arrived at our galleries, and we cannot wait to share them with you.
Hansen's work is recognized internationally, appearing in private collections worldwide, along with numerous large-scale public installations. This universal appeal isn't a coincidence—Hansen intentionally excludes specific details like facial features to allow viewers to see themselves in the work and discover their own interpretations.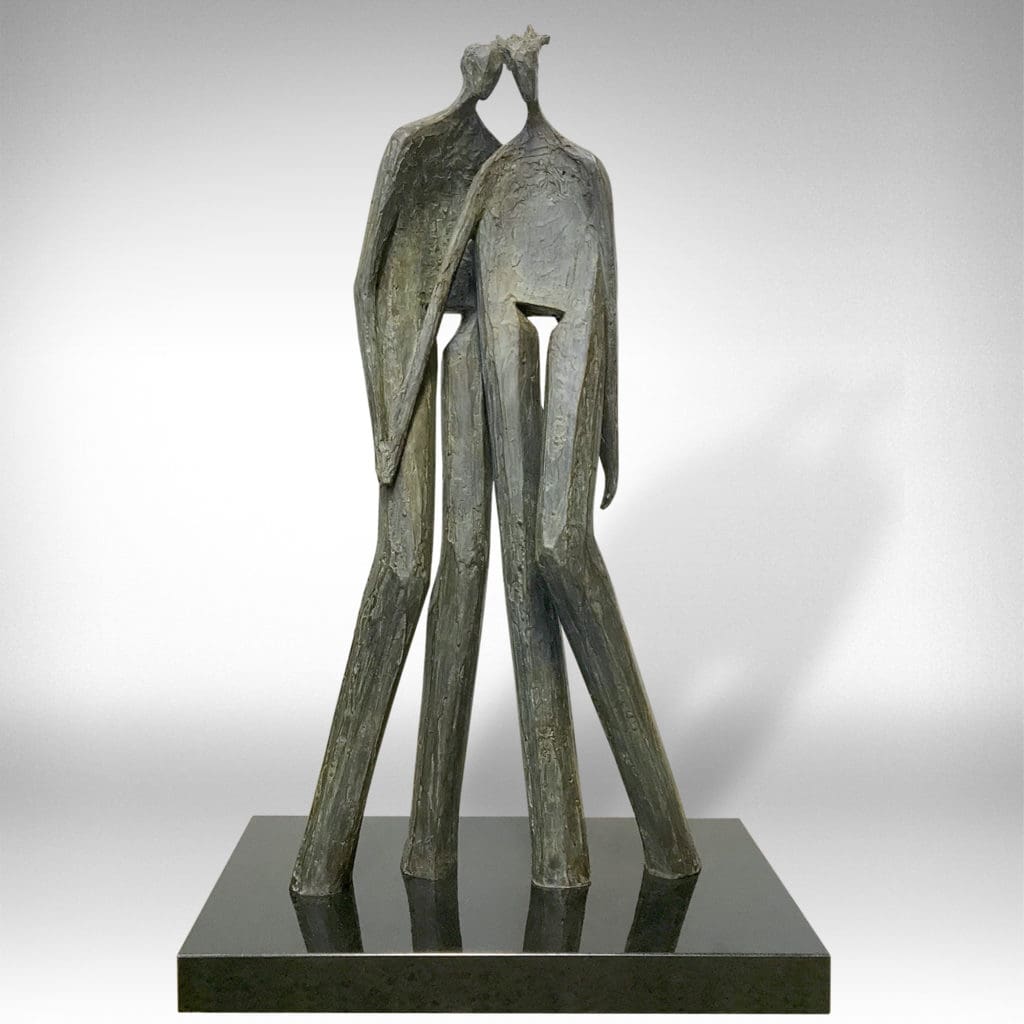 Each of jd Hansen's sculptures begins with a concept—ideas develop as she reads and writes about subjects from psychology to gardening to quantum physics. Hansen then investigates these concepts through elongated and stylized human and equine forms. Manipulating her figures to demonstrate the nuances of body language, Hansen explores how subtle variations in posture, positioning of limbs, and relationships between bodies can reveal so much.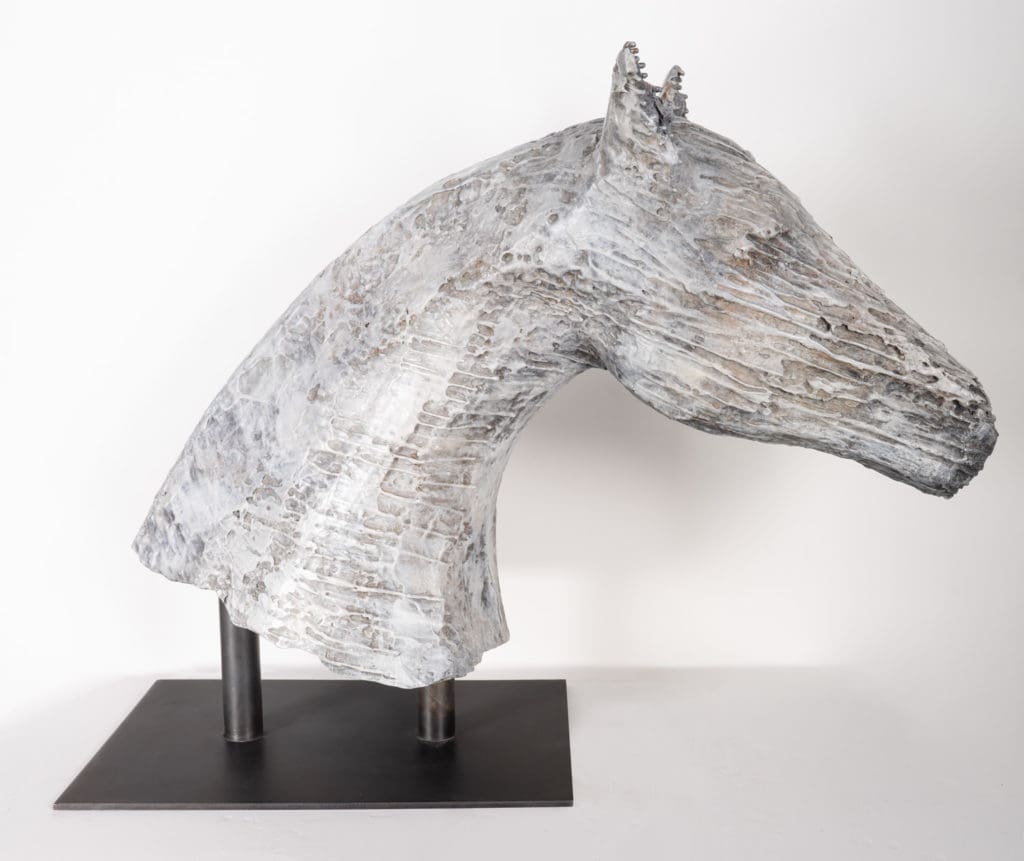 After sculpting her figures in clay and wax, Hansen works with a foundry to cast them in bronze, using a process called "lost wax" casting. The final step is applying different patinas to give the sculptures a variety of colors and finishes. Her works range from ruggedly textured to perfectly polished and smooth.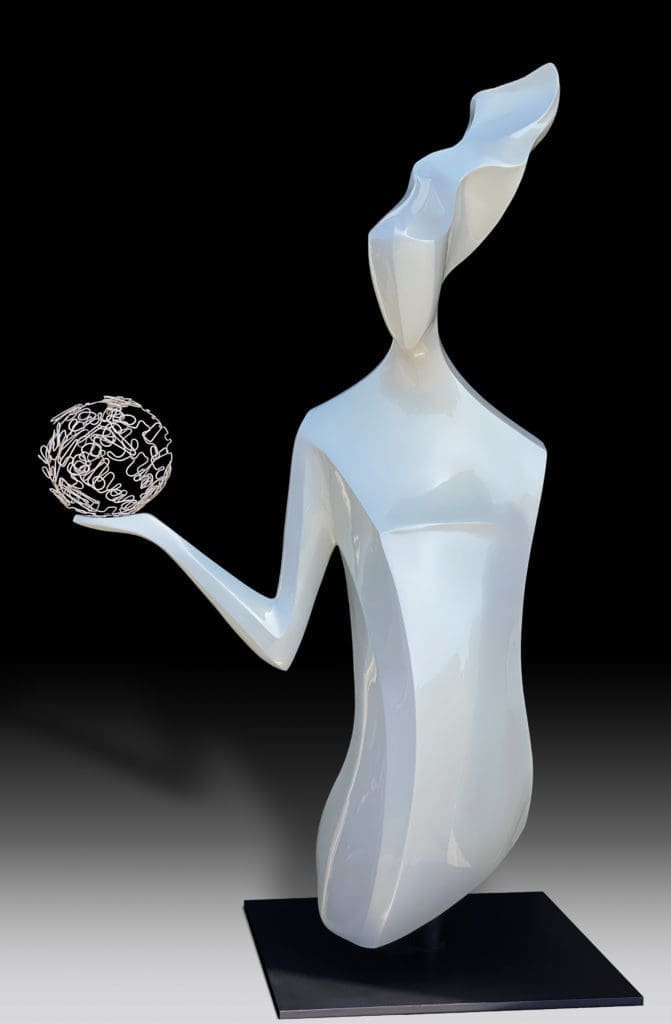 Recently, Hansen has begun to add welded copper handwriting into her work. (See Das Speil above.) The flowing webs of type interact seamlessly with the solid figures "like nebulous thoughts caught in a moment in time."
Explore our entire collection of sculptures by jd Hansen: Browse the Lookbook