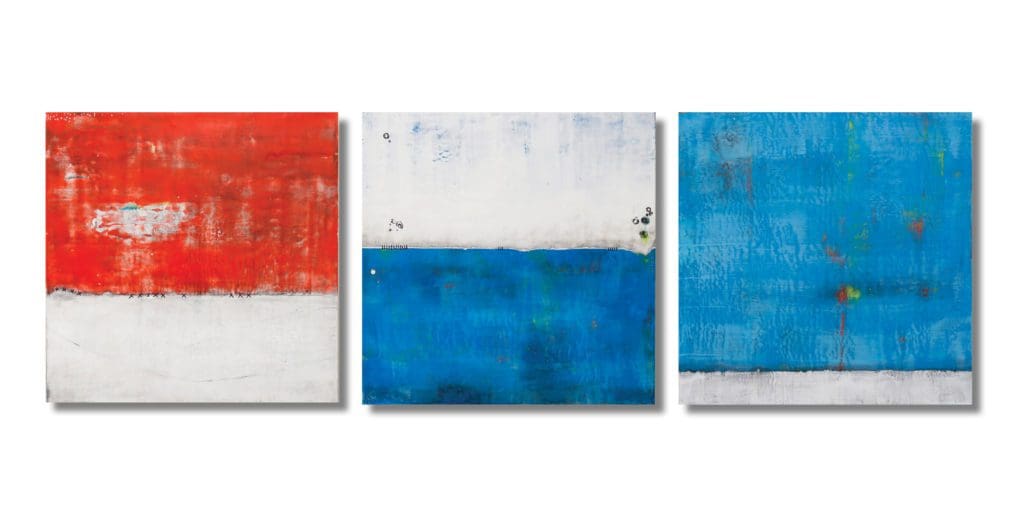 Amy Van Winkle's Wonderful Unknown Series is visual exploration of balance and structure through the use of colors and textures.
Van Winkle describes her process thusly:
My paintings start intuitively, drawing on inspiration from architecture, nature, song lyrics and quotes. My work remains structured, to the point where I can control the medium. There's always an element of surprise when my torch hits the wax. This plays perfectly on my conflicting need for control and spontaneity at the same time. The surfaces I create look delicate, yet they have endured a history of heating and scraping. My paintings are a visual representation and diary of my own journey and explorations.
Explore Van Winkle's intriguing process in the video below, and visit the gallery today to view her work in person.