What an exciting night at Merritt Gallery's Pop Up Annex! On June 12th, Merritt Gallery in Chevy Chase hosted an event sponsored by Jimmy Choo in support of The Chloe and Maud Foundation. Guests were invited to view, experience & purchase the Jimmy Choo Pre Fall 2014 Collection – all for a good cause.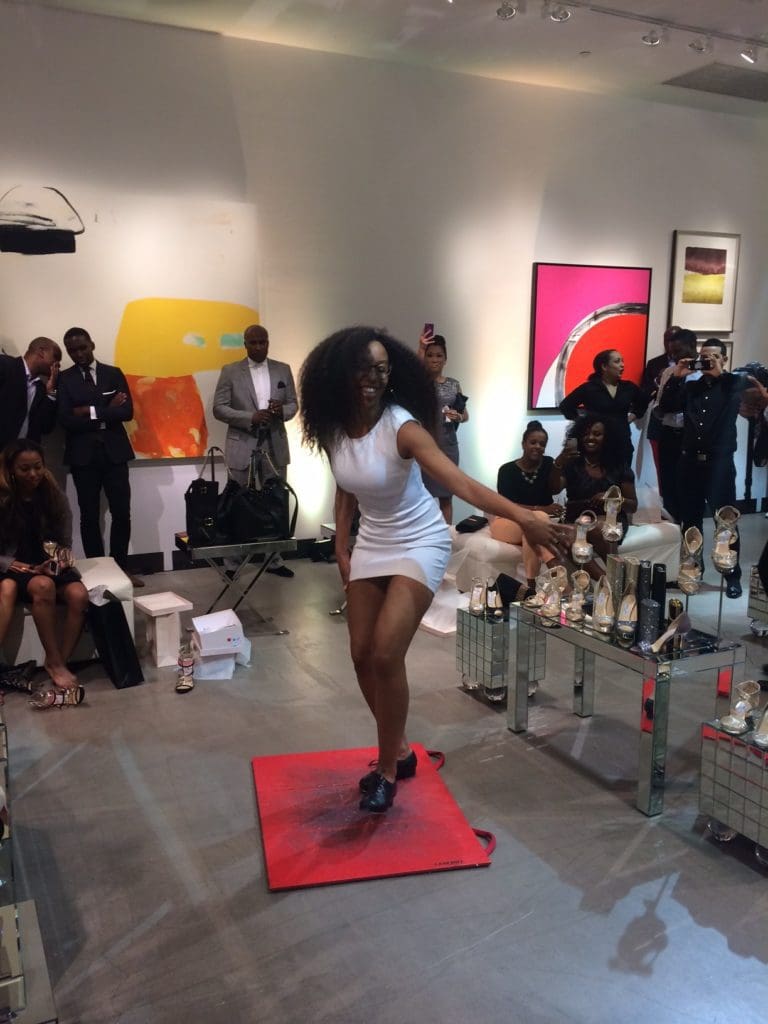 A portion of the proceeds from this event benefitted the Chloe & Maud Foundation. Their mission is to inspire and unite generations of tap dancers from around the world. They welcome all people, regardless of social or economic status, age, gender, artistic or cultural background to explore the process and achievement of learning the art of tap dancing.
Guests enjoyed a night of fashion, music and food set against a dramatic background of contemporary art!