Colorful canvases depicting floral still life are in full bloom! These bright floral paintings compliment any style from traditional to contemporary. The wonder of nature: flowers, interpreted by artists fascinated with their beauty.
Anna Razumovskaya's Summer Flower II is bright and airy with bursts of rosy reds and luscious greens. The colors flow together creating a harmonious, watercolor-like mix in this abstracted array of flowers.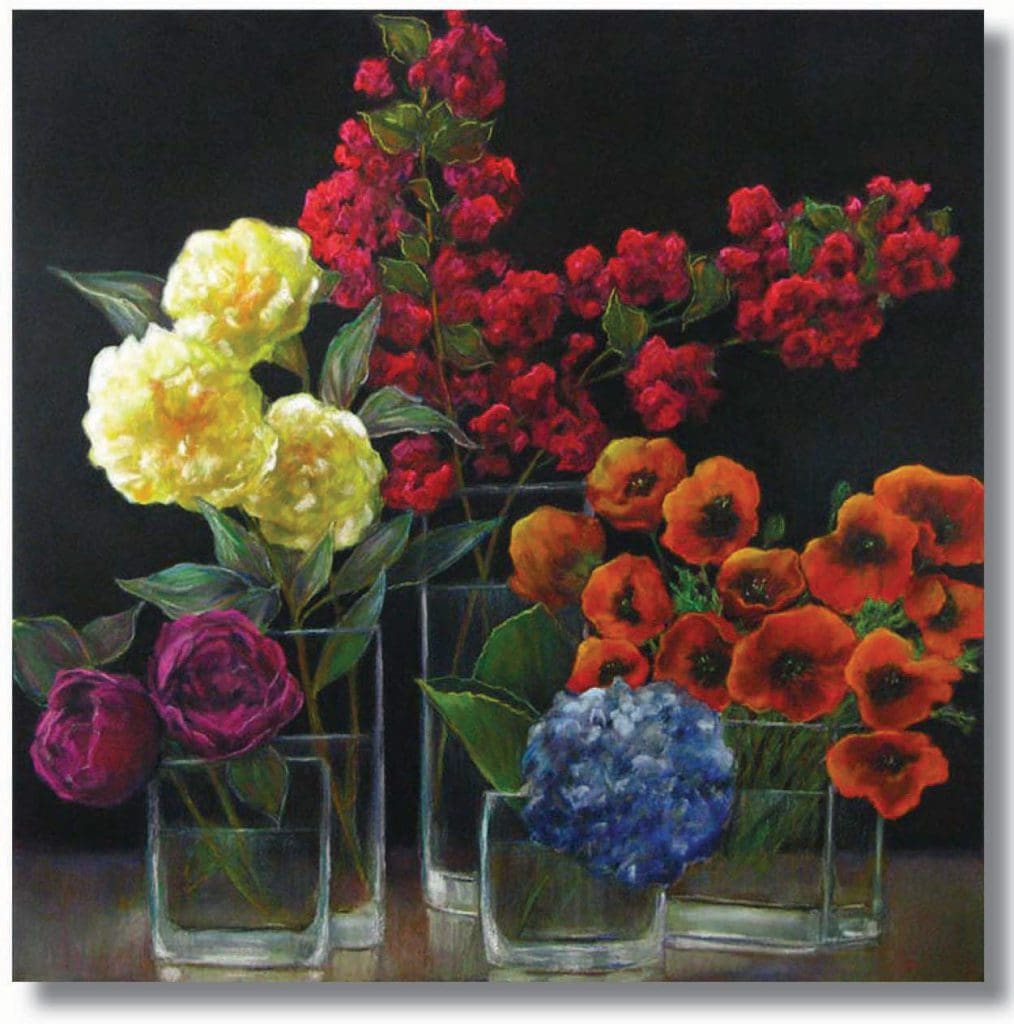 Set against a dramatic black background, Alice Pritchard's Color Conversation is crisp and vibrant. Translucent, square vases juxtaposed with the organic homogenous arrangements is the perfect mix.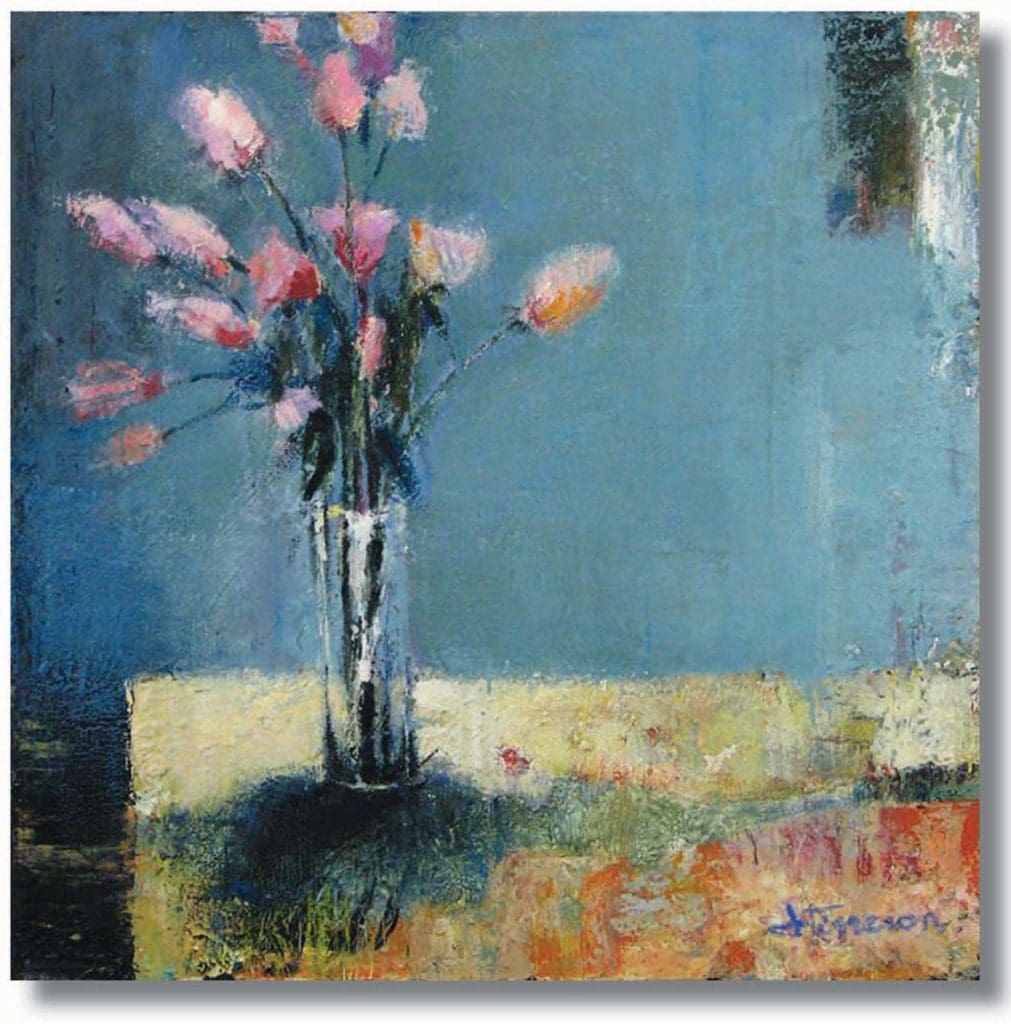 Thick, textured paint adds a contemporary quality to Jeffrey Terreson's Blue Reflection. An otherwise quiet and calm, blue space comes alive as the natural light dances with a delicate bouquet of pink flowers .