First impressions are everything. A well designed entryway will give guests a warm welcome and set the tone for the rest of your home. Add a striking work of art, and you'll be sure to awe everyone who walks through the door.
Here are a few of our favorite foyers that use artwork as a focal point.
Intriguing Portrait
With her magnetic gaze, Charles Dwyer's Ariane captures your attention right away. The deep eggplant wall draws out the various hues in the painting.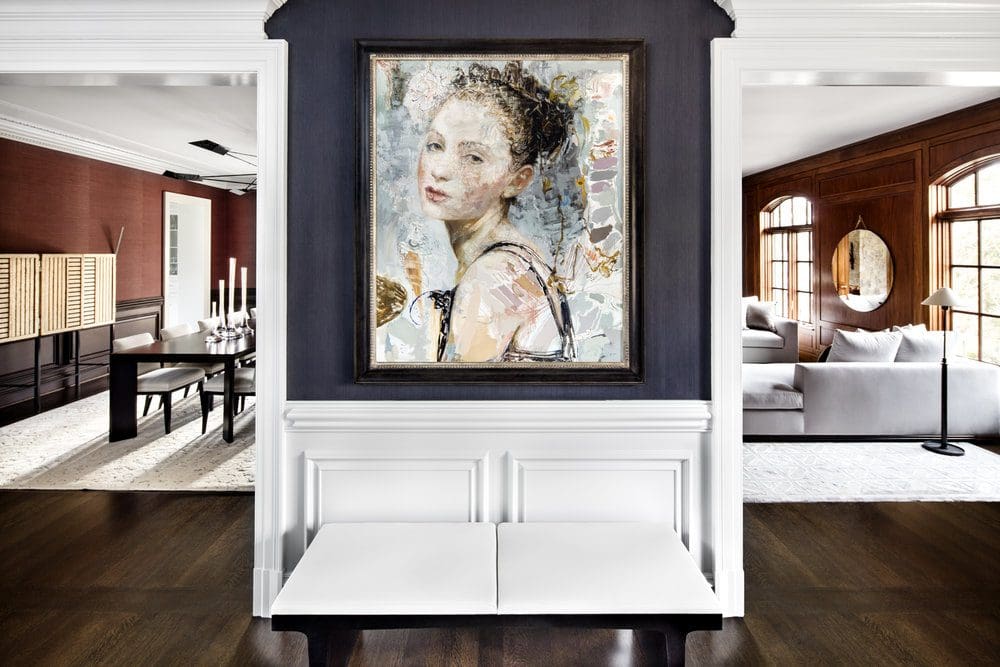 Bold Expression
Don't shy away from bold color! Red Dress by Beatriz Simon pops in this inviting space filled with texture and pattern.
Contemporary Floral
Alice Pritchard's Double Peony isn't your typical floral painting. The piece feels fresh and contemporary in this highly refined entryway.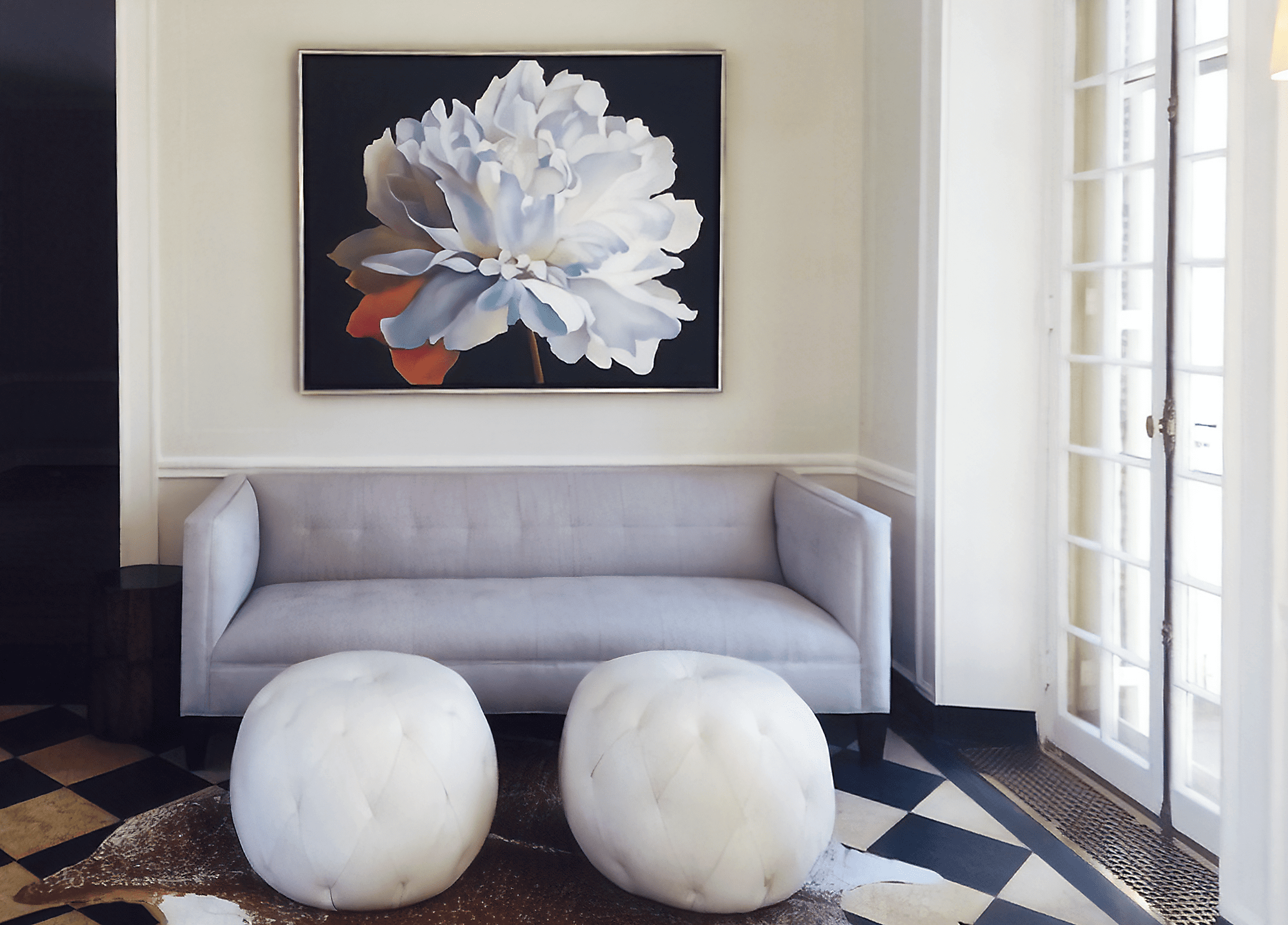 Elegant Abstract
An abstract piece like Audra Weaser's Awake will add instant sophistication to your foyer. The shimmering gold canvas complements this room's blue and white color palette perfectly.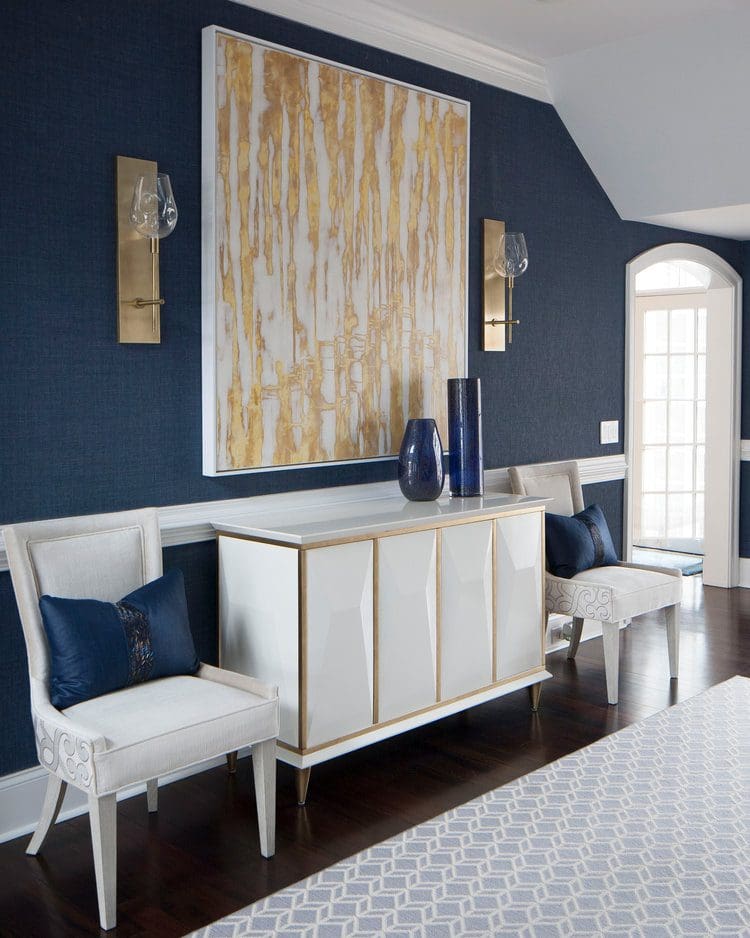 Whimsical Statement
Elise Remender's Fleur d'été, paired with geometric hand painted walls, makes this staircase a show-stopper. The rest of the entryway is kept simple and classic to create balance.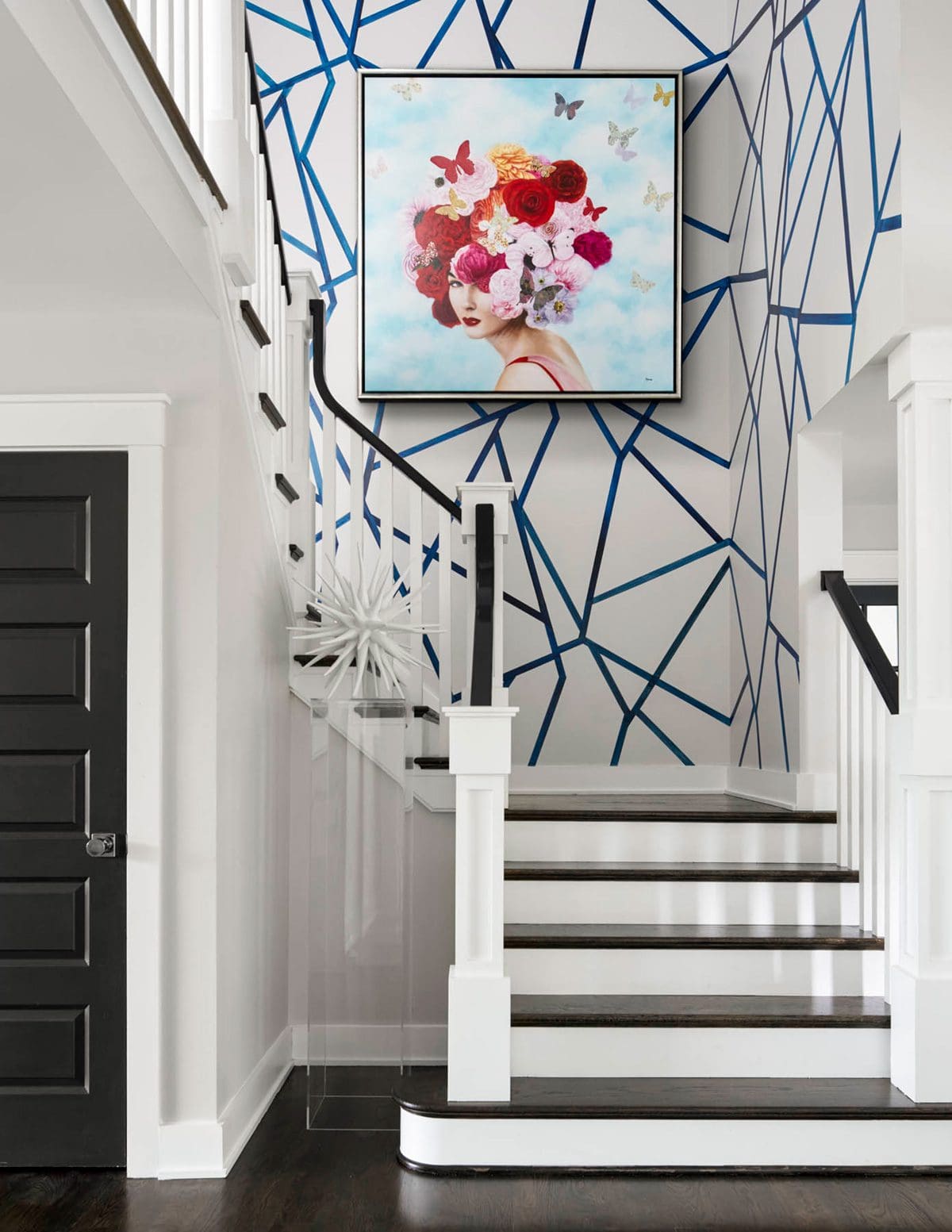 Ready to get started on your space? Contact the gallery nearest you to speak with one of our art consultants.