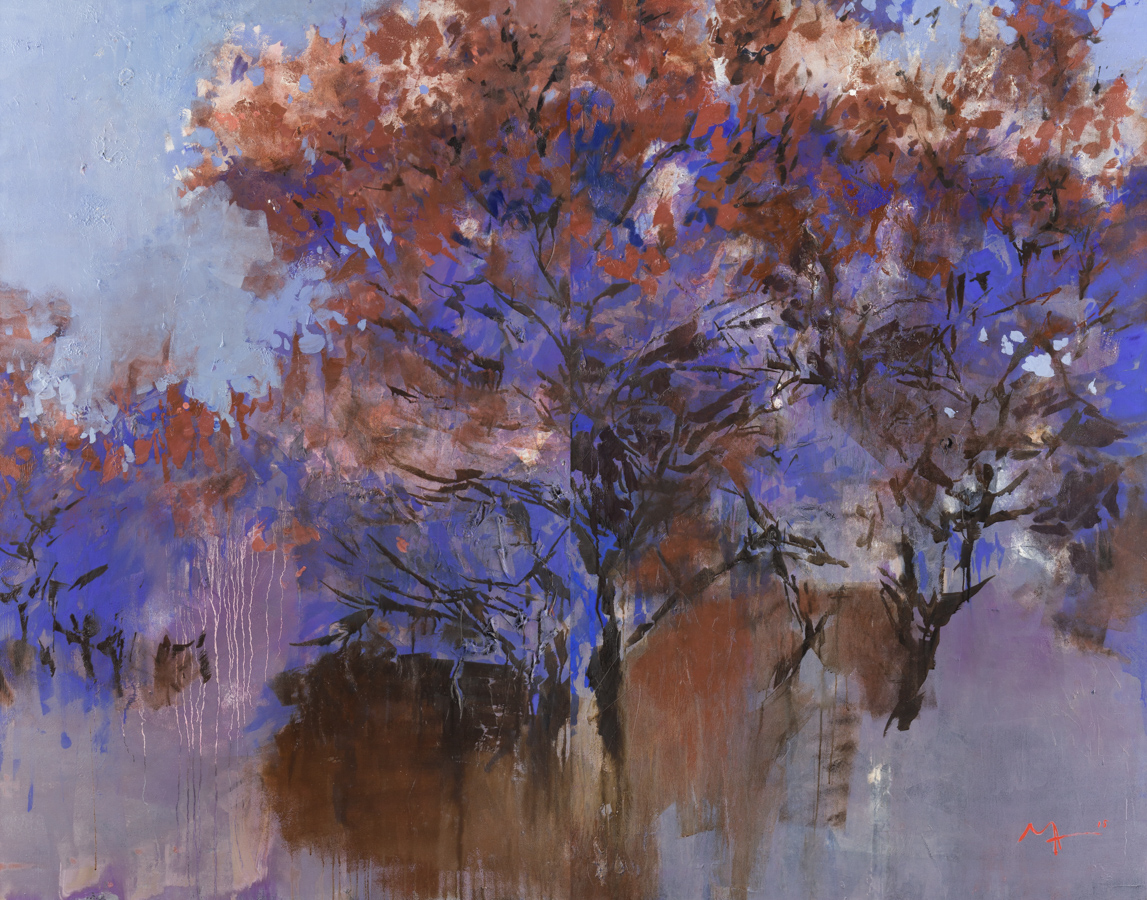 Ukraine born artist, Alina Maksimenko, covers her canvas with gorgeous hues of lilac and periwinkle set against warmer earth tones that become the expressive leaves and shadows of her foliage. Textured and impressionistic in style, "Garden" alludes to a whimsical natural scene, one left to the viewer to complete in his or her mind. Maksimenko's choice of purples in this piece evokes a sense of brilliance that seems to glow throughout the composition. Full of possibility and imagination, "Garden" invites a compelling sense of beauty and intrigue to any space it adorns.
Click here to experience more works by Alina Maksimenko and learn about her unique artistic perspective and creative process.
Visit the gallery nearest you to experience more of the artist's work in person.