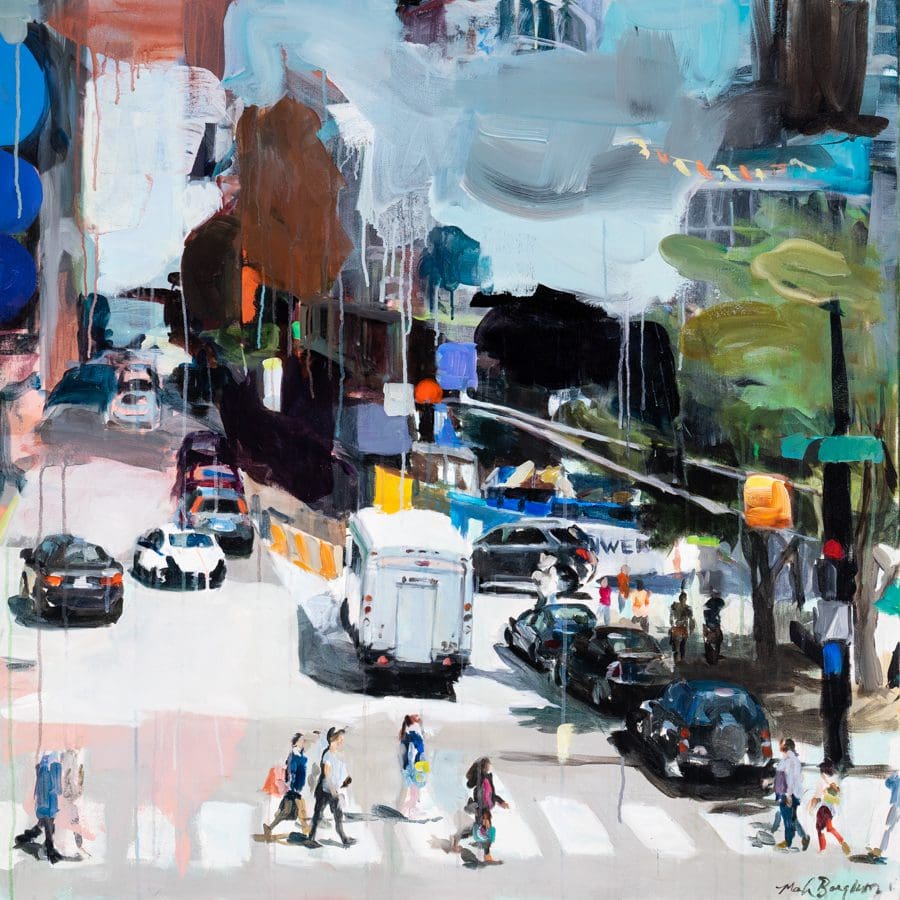 Marilyn Borglum blurs the boundary between abstraction and realism in her expressive and energetic cityscape The Neighborhood. With quick and loose brush strokes, she depicts a city in motion, bustling with traffic, construction, and pedestrians.
As you move away from the more representational center of the piece, the brushstrokes become larger, and details become less identifiable. The busy scene on the ground gives way to a gestural sky and atmosphere that drips down onto the city. Borglum says that she is interested in painting "what the city really feels like, not the idyllic city scene." She chooses to depict an often chaotic environment whose beauty is in its constant change and growth. Borglum enjoys painting construction elements and building materials because they allow for unexpected color and new materials that make the painting more interesting and realistic.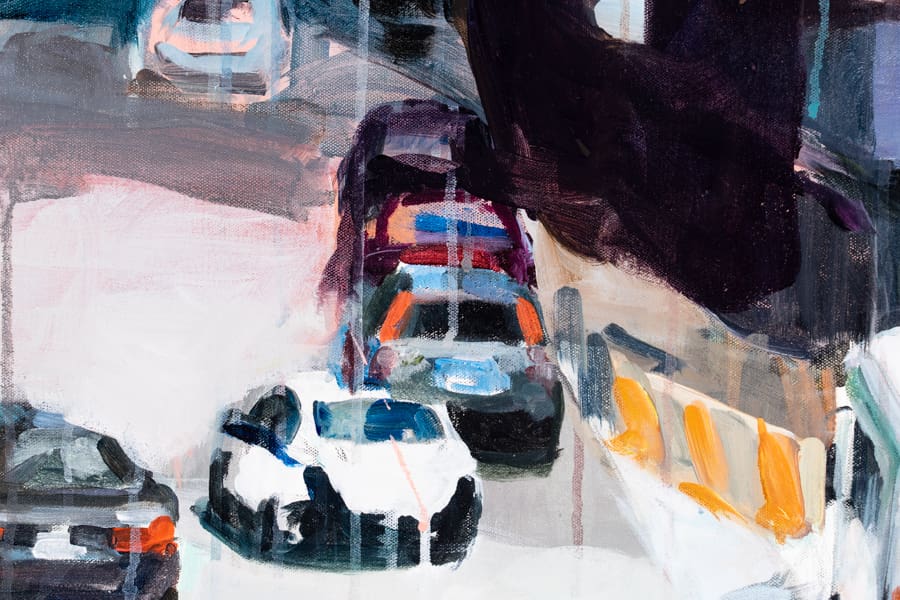 Borglum's urban paintings serve as a balance to the more direct and naturalistic portrayals of horses and people in her other bodies of work. City scenes like The Neighborhood give her the opportunity to use vibrant palettes and expressive marks. You can't help but feel the energy when you stand in front of the painting.
View More Work | In the Artist's Studio | On the Wall