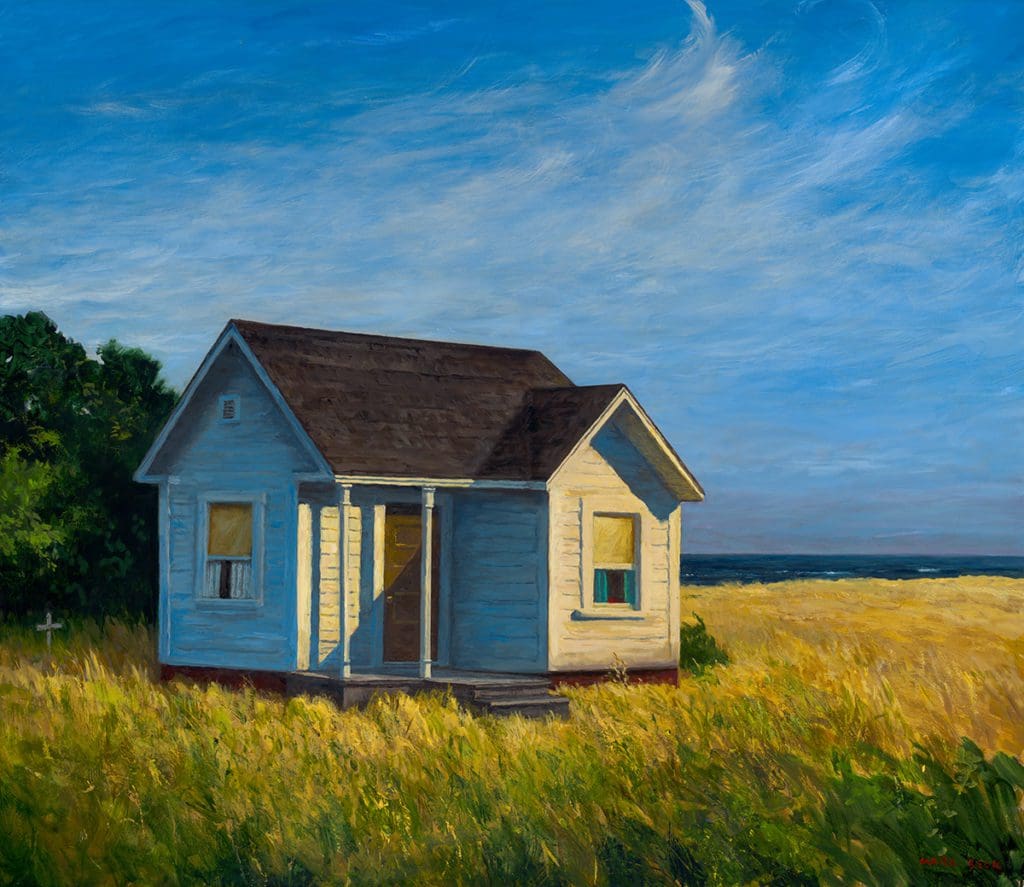 In Mark Beck's poignant and cinematic new painting, Then and Now, we are given a window into a moment of tranquillity and personal significance for Beck. Mark Beck is inspired by the beauty of the American landscape and the tradition of those who paint it, as well as the more abstract political and cultural American landscape.
There is a strong sense of movement throughout the piece, in the blades of grass blowing in the wind, the clouds in the sky and the waves rolling in below. Yet, it still feels as though time itself is still.
Beck draws inspiration from the paintings of the 19th century Hudson River School artists, as well as from the landscape that surrounds him at home in New Mexico. He says that "living in the high desert of New Mexico has taught me about light and informed my paintings with a depth of solitude and tranquility." Many of Beck's landscapes are also often inspired by his travels to other parts of the country. His most recent work is influenced by his time spent in the American South, observing the lives of its people and "the plantations, bayous, swamps, dirt roads, dive bars, and dance halls" he encountered. Beck's work has begun to shift as he pursues newer creative interests amid a changing political climate. He continues to capture the beauty of the world around him through his reverent and thought provoking paintings.