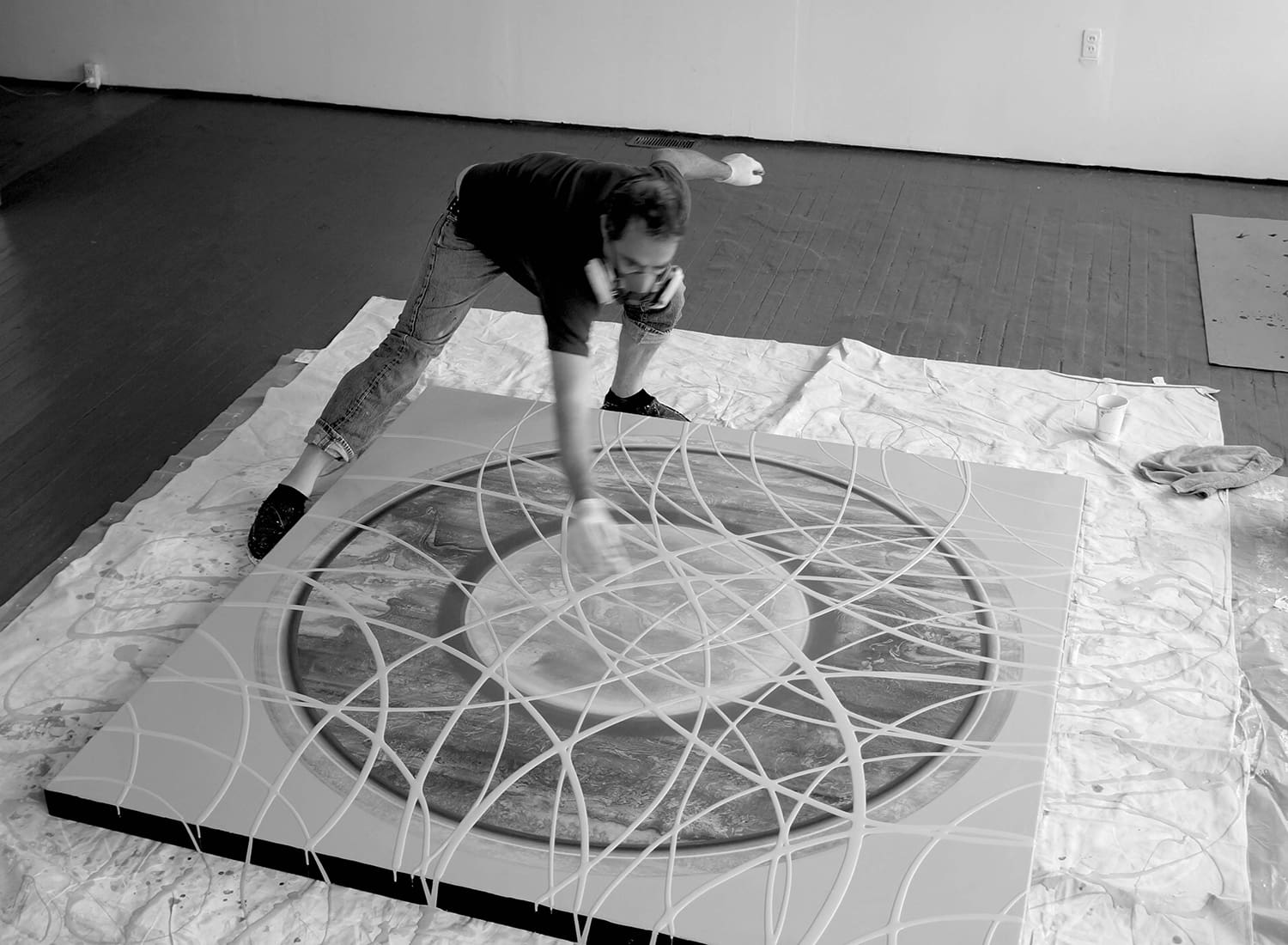 "I try to create work that both captivates and calms. I work with abstractions because I want to put forth something universal that can be open to interpretations that are unique to each individual and can continue to evolve over time."
Bold and dimensional, Michael Hoffman's abstract works on panel have a mesmerizing effect as you take them in. Hoffman blends perfect circular forms with webs of lines and additional textures, exploring the juxtaposition of technology and nature.
Hoffman draws inspiration from his eclectic past. After moving around the country during his childhood, Hoffman's family settled in Whidbey Island in Washington State and built their own seven sided geodesic dome house—perhaps inspiring the geometry throughout his work. For another period of time, Hoffman documented, traveled, and performed with a circus group throughout Europe, which became a strong influence on the rich colors, movement, and texture in his pieces.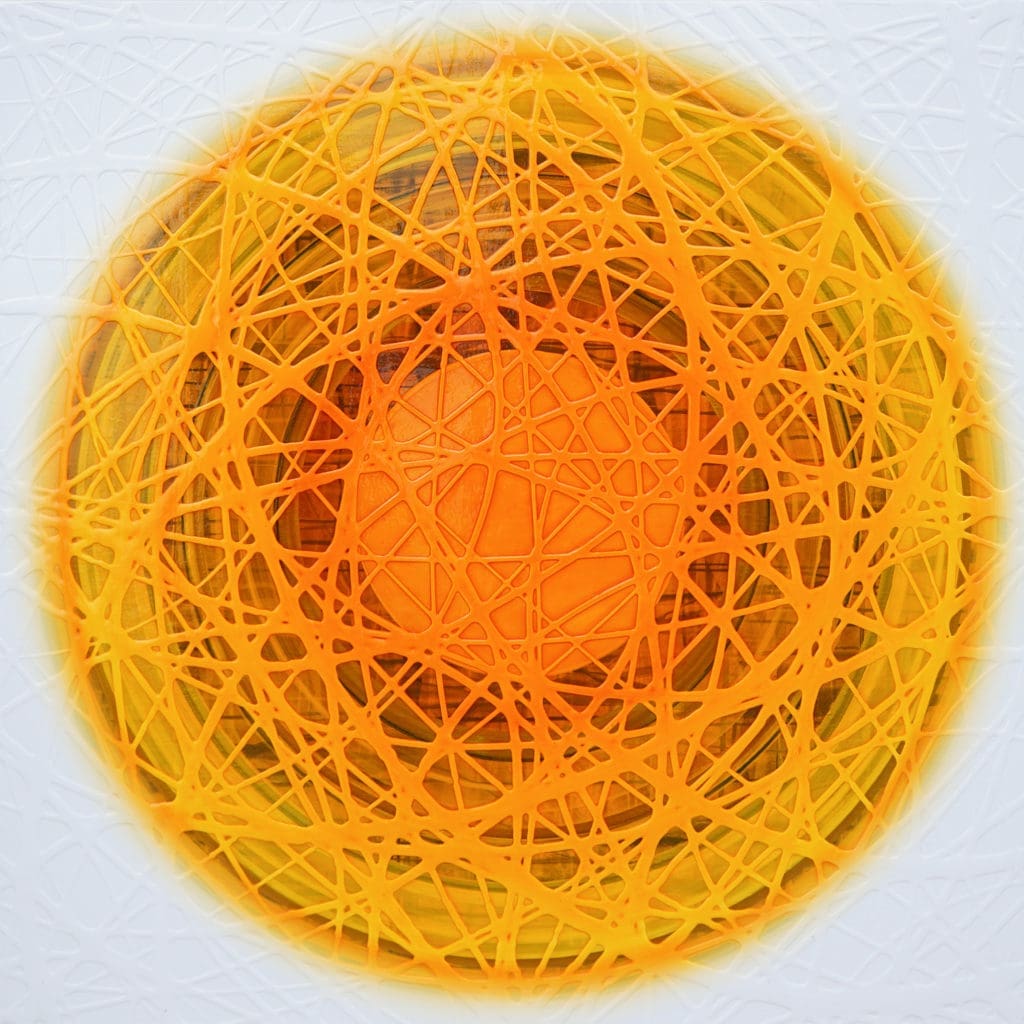 "My pieces are also about the act of painting itself. I explore the physical nature of my materials and push to use unique and original methods of applying them."
A closer look at one of Hoffman's pieces will reveal geometrical carvings and markings, beautifully saturated color washes, and glossy surfaces. The artist enjoys that his process is revealed in the work, creating a sense of history.
View this post on Instagram
"A common theme in my painting is the relationship between rigid linear form and the organic flow of nature, order and disorder. I feel this is reflective in many ways of our society and peoples' longing for something more than the sterility of technology in our modern lives."