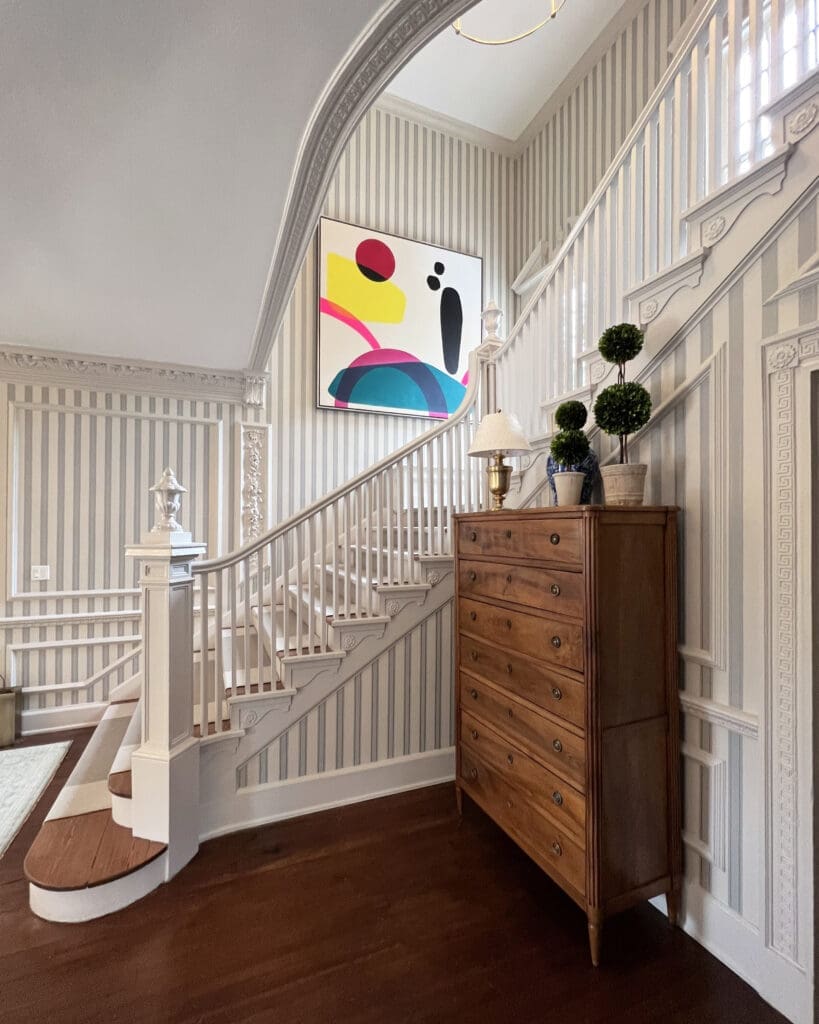 This installation of Aron Hill's Three Rocks and a Deep Turquoise Lake paired with Srinjoy's Icon Ruth Bader Ginsburg creates a striking combination of traditional and contemporary styles.
The linear wallpaper contrasts beautifully against the organic nature of Three Rocks and a Deep Turquoise Lake while teaming up with the drips of color in Icon Ruth Bader Ginsburg.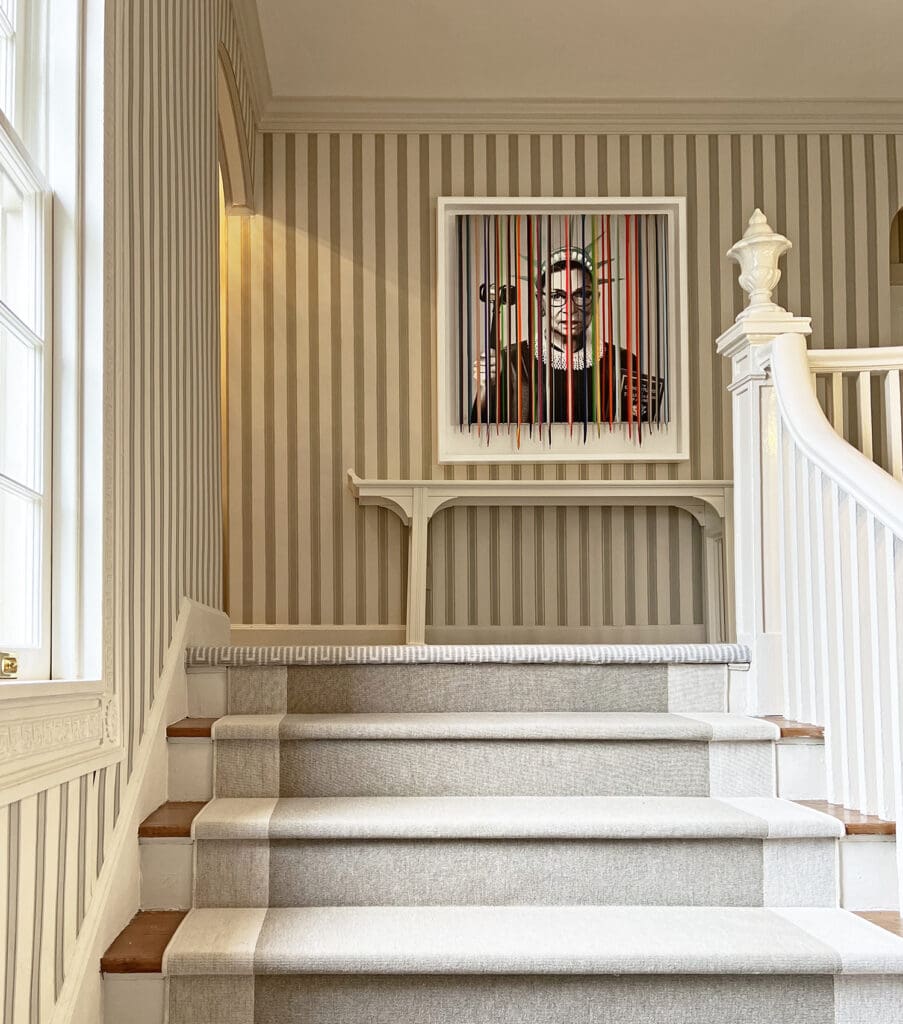 The neutral backdrop really allows these colorful pieces to pop. It is so exciting to see how all of the timeless and classic elements found in this home can be complemented by the addition of bold and thoughtful artwork.
Srinjoy: View More Work | On the Wall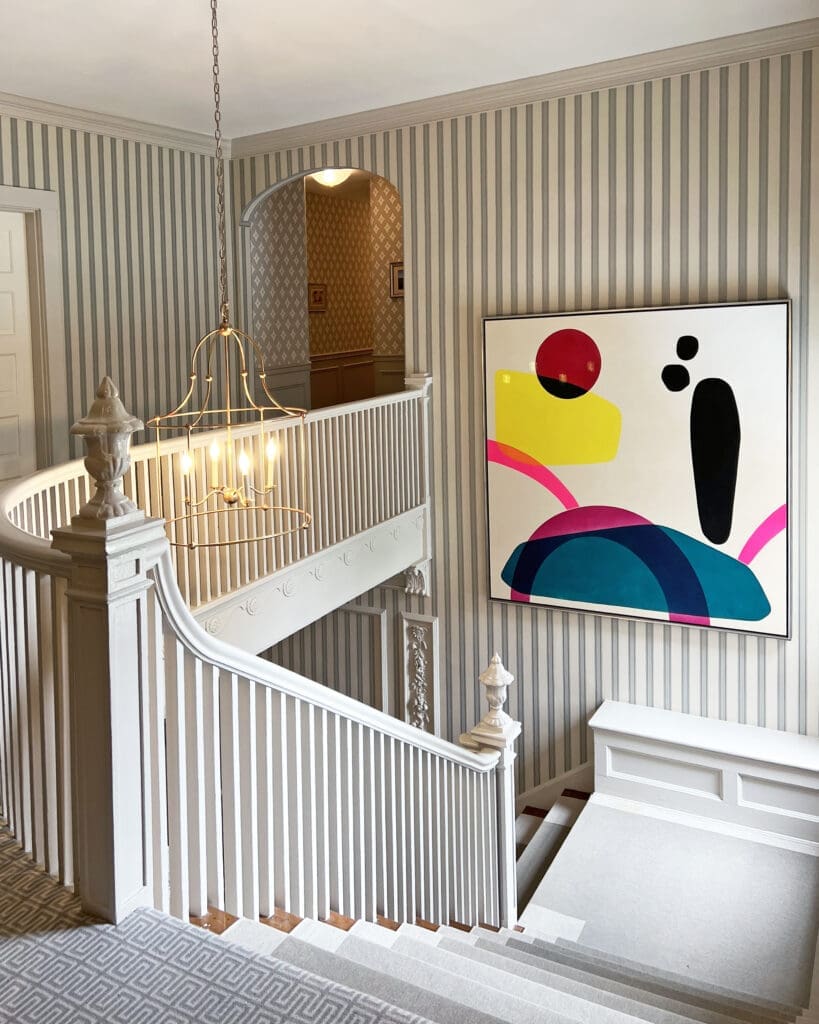 Hill: View More Work | In the Artist's Studio | On the Wall