With a little bit of modern simplicity and a touch of California cool, this bedroom achieves an inviting, relaxed look. See how two works of art with completely different styles can enhance the space in different ways.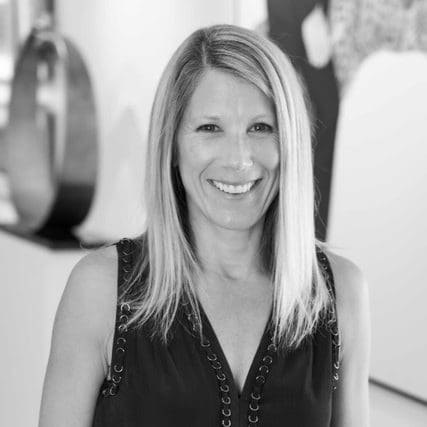 David Burdeny's Beach Ball Salesman has a light and dreamy feel that works perfectly in this eclectic bedroom. The photograph helps create balance between the room's contemporary white walls and richly colored textiles.
–Rachel R.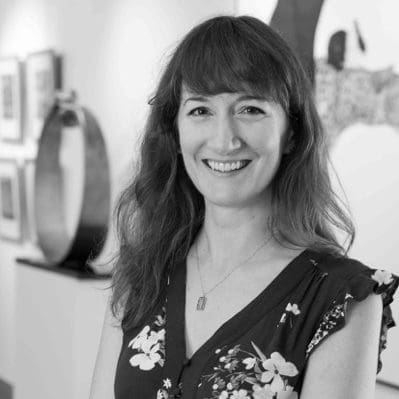 The fluid brushstrokes in Christine Hayman's Yuba River beautifully balance this bedroom's linear design.  The result is a peaceful retreat where one can truly rest and rejuvenate.
–Amy S.
Our art consultants can help find the perfect piece for your home. Contact the gallery closest to you to get started.