Two different viewpoints from our expert consultants that will inspire the way you look at art and the world around you.
This modern dining room has a sleek minimalist design. From the simple frame of the chairs to the well-aligned table, this room has a perfect balance. This clean look opens itself up to a variety of possibilities for artwork.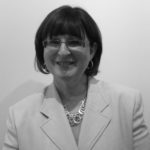 For the centerpiece to this dining room, I chose "The Flipside" by Leila.  It brings just the right color and warmth to the space while maintaining a contemporary look. This piece also brings some movement and energy to a geometric design.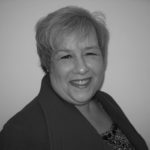 The room is clean and open giving it a modern look. I selected "Rain" by Lun Tse to go over the dining table.  This painting flows with the grain found in the wood of the table and chairs. The green in the painting pulls in the lush color from outside. The poured resin adds a glossy finish to this contemporary painting.