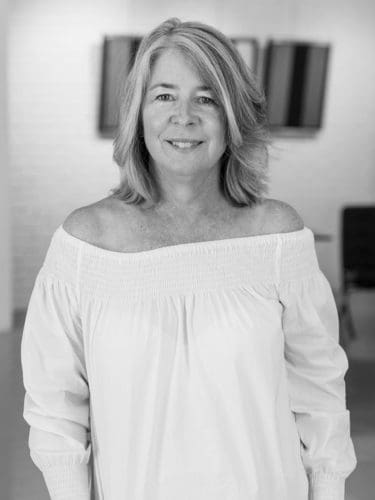 This sunny, cozy, modern living room calls for abstract, colorful, and contemporary artwork to complement the space. See the assortment I have chosen below! 
–Betsy
P.S. Can you spot the Hunt Slonem bunny?
Beatriz Simon | I Can't See… Turn on the Light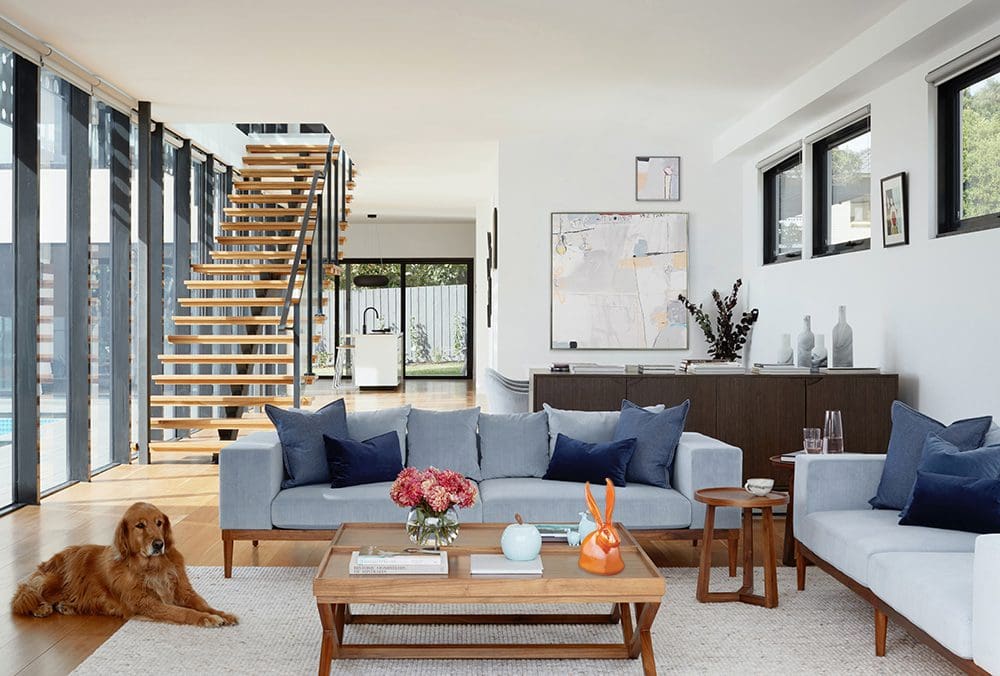 Beatriz Simon's new Loveme Lovemenot series is all about the home, family and relaxing with the ones you love; this looks like the perfect room for that! Simon's expressive mixed media piece called I Can't See…Turn on the Light… displays varying textures, and includes a smaller canvas relating to the larger piece. This diptych adds much interest and points for discussion. The second smaller piece can be placed wherever desired in relation to the larger canvas. 
Beatriz Simon: View More Work | Inside the Studio | On the Wall
Charlie Bluett | Reaching Across the Divide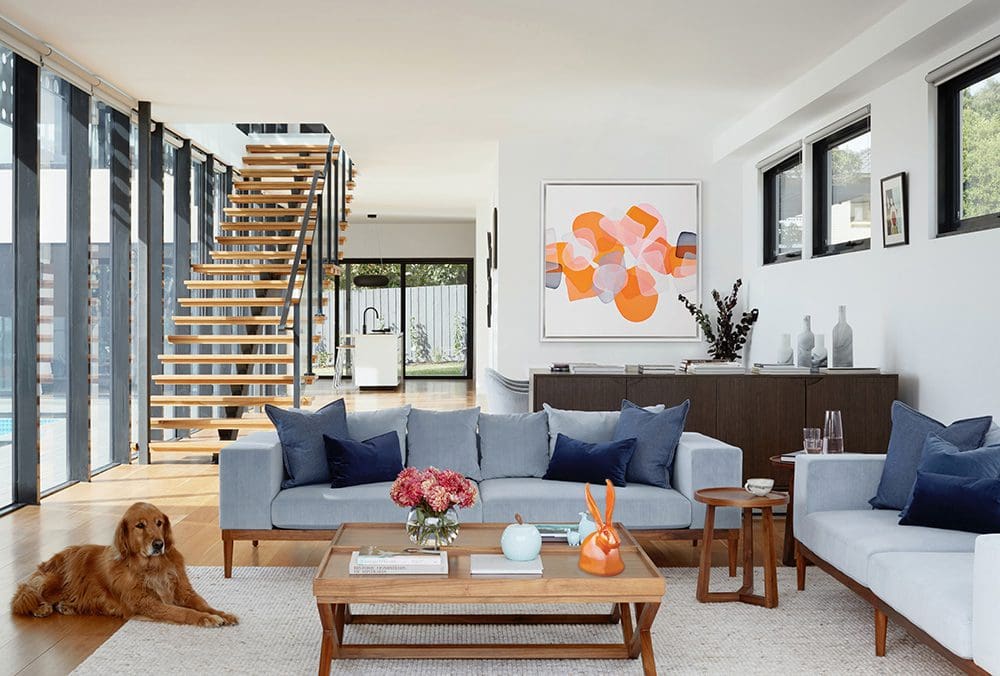 Charlie Bluett's joyful painting Reaching Across the Divide, is based on the shapes of sea glass. The artist spends downtime along the coast, collecting treasures from the natural world, used as inspiration for his artwork. This painting provides color and movement in this calm space. It's a beautiful piece to ponder!  
Charlie Bluett: View More Work | Inside the Studio | On the Wall
Raul de la Torre | Fils I Colors CDLXXXV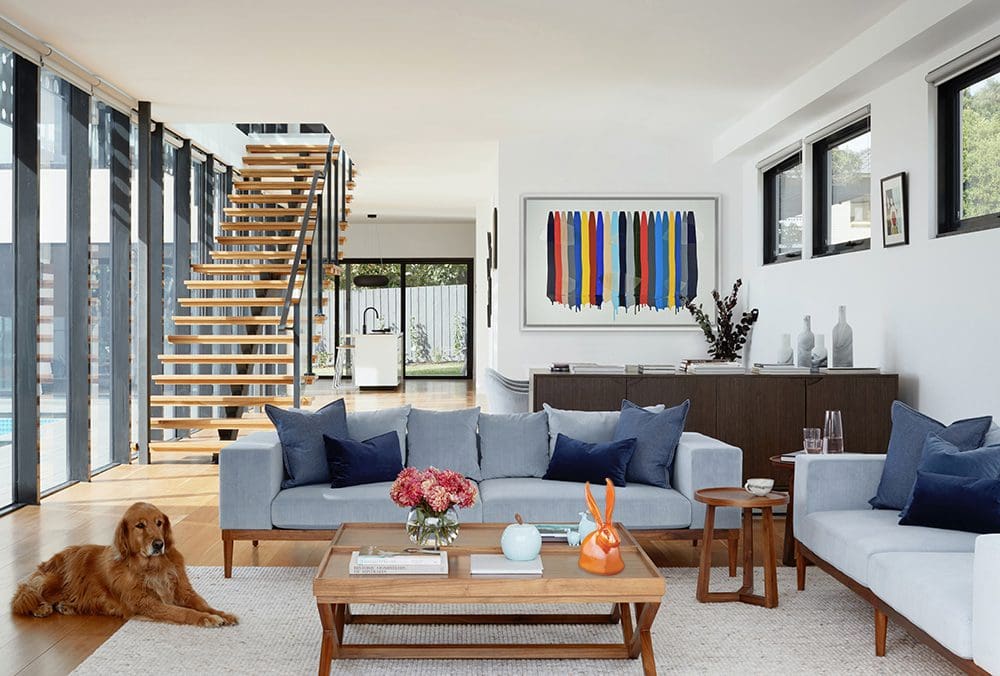 Raul de la Torre's Fils I Colors CDLXXXV adds bright splashes of color to this room. The embroidered areas of the canvas where de la Torre cuts apart then sews back together, form the highs and lows in life, and represent people and experiences, according to the artist. The texture in this piece plays beautifully off the fabrics in the space, giving it more depth than before. I imagine many good experiences are made in this room!
Raul de la Torre: View More Work | Inside the Studio | On the Wall