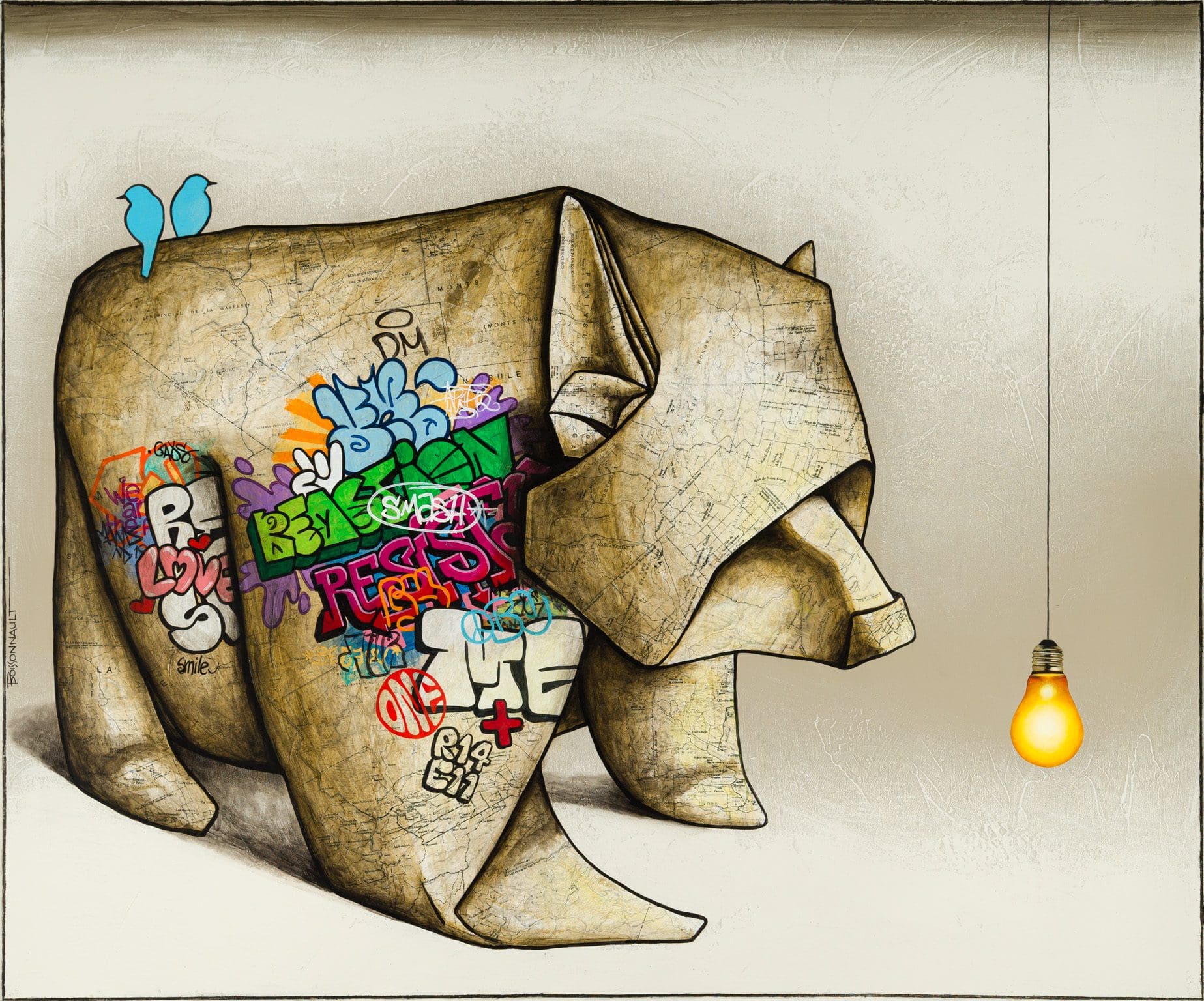 In Ma Revolution, Nathalie Boissonnault layers collaged maps and paint to create her charming origami bear. The careful attention to shadows and highlights allows the figure to jump off the canvas. Adding a personal touch, Boissonnault uses maps of the Gaspé Coast in Canada, where she grew up.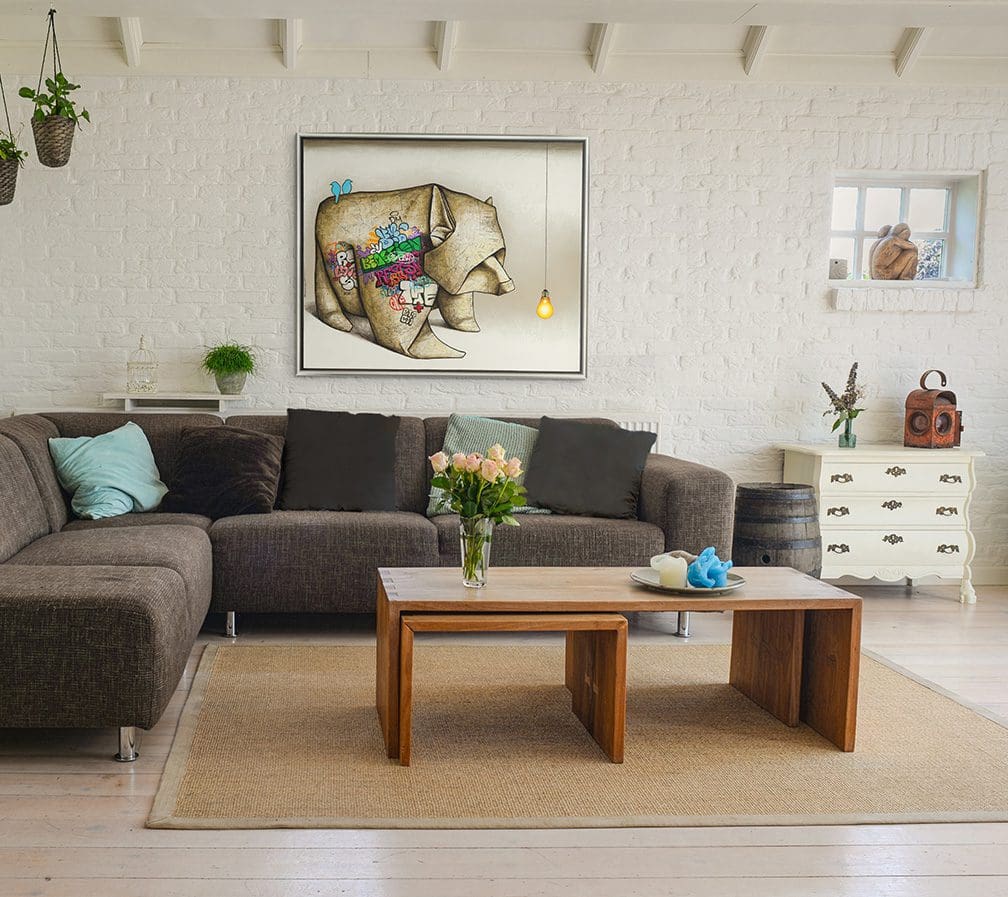 Ma Revolution has a playfully rebellious spirit and bright pops of color that would make it a lively addition to any space.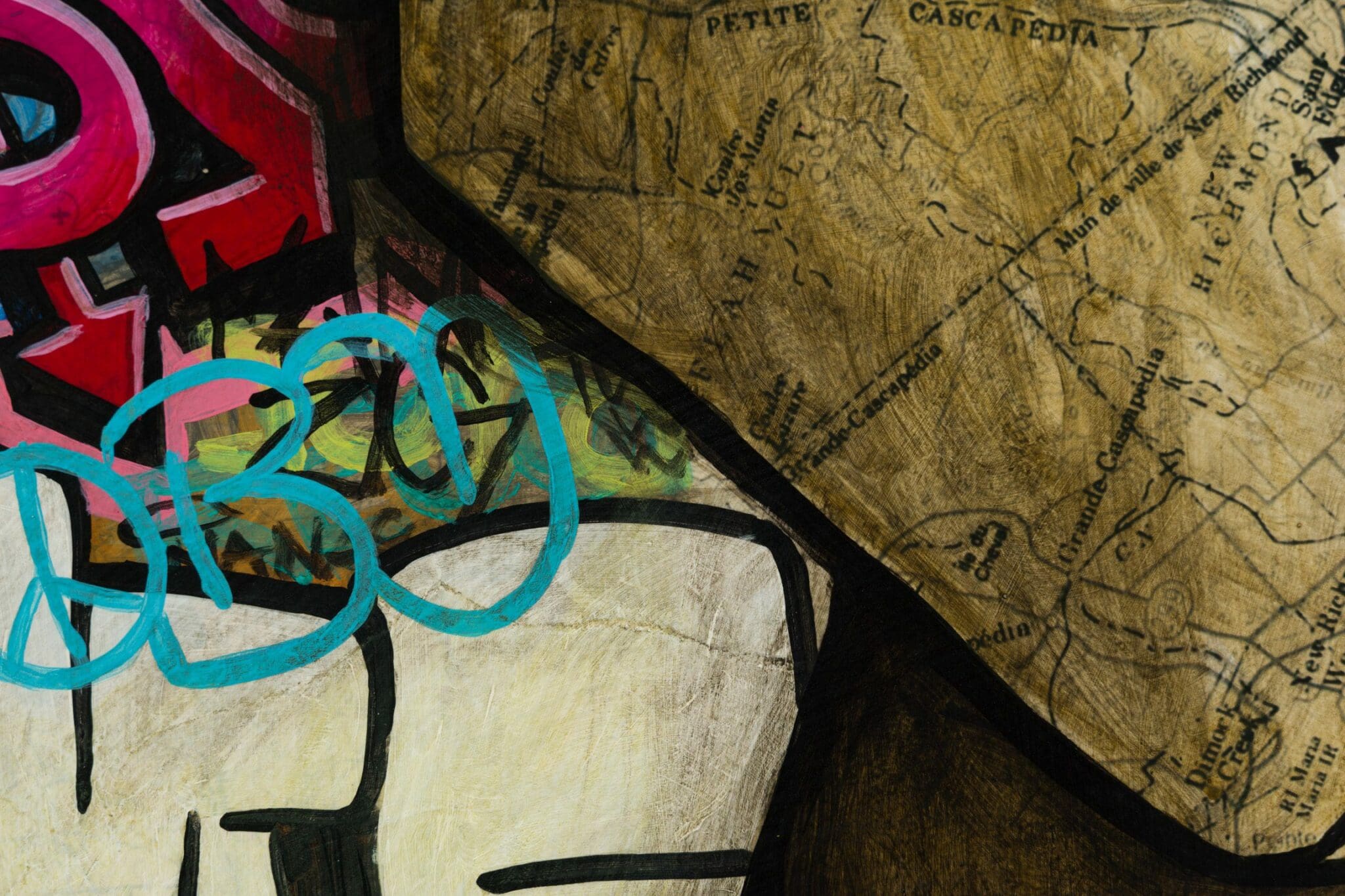 The piece is full of engaging details, from the layers of vibrant graffiti to the intricate maps and textured background. Visit the gallery to get a closer look at Ma Revolution, along with Boissonnault's other exciting new pieces.