Ariel Vargassal is known for his minimal, but highly detailed paintings that are influenced by Magical Realism and the artist's Mexican heritage. Each fable-like piece weaves together a narrative through human and animal interaction. Get some insight into the symbolism behind our three newest arrivals.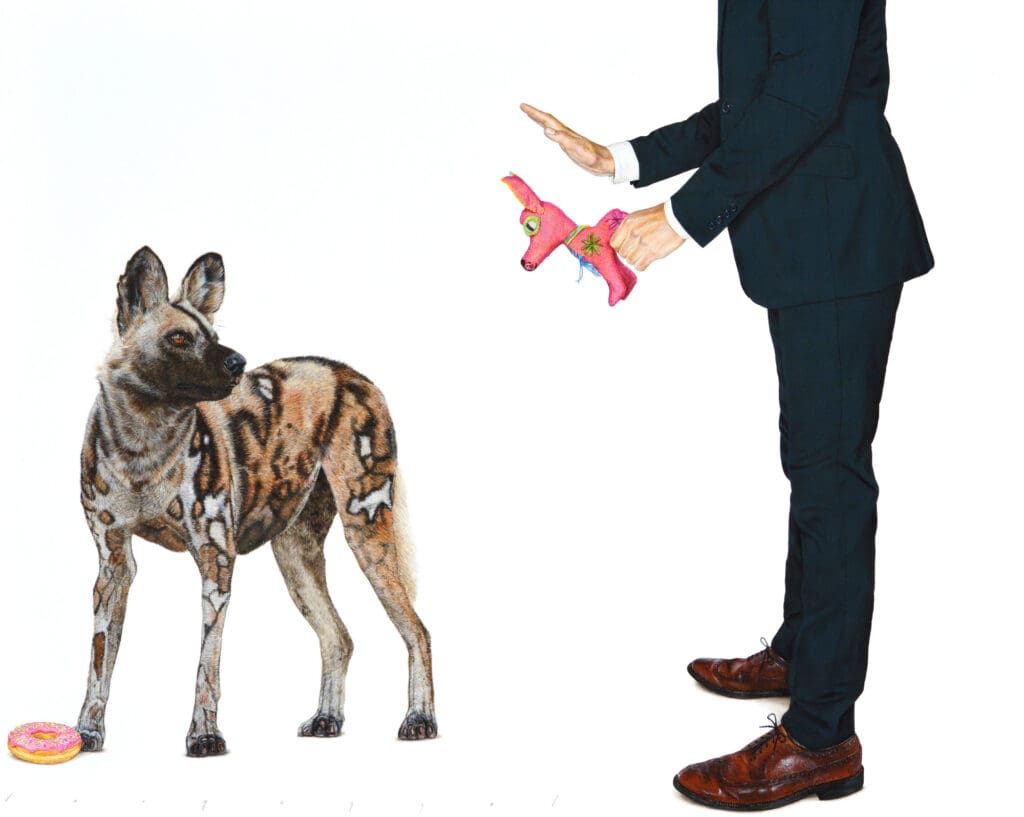 The Dilemma
There is such a thing as too much of a good thing! "The Dilemma is an ode to indulgence and getting the best of what we like, but also knowing when is the time to tame the inner beast, to be in control, and keep enjoying the playfulness and sweetness of life."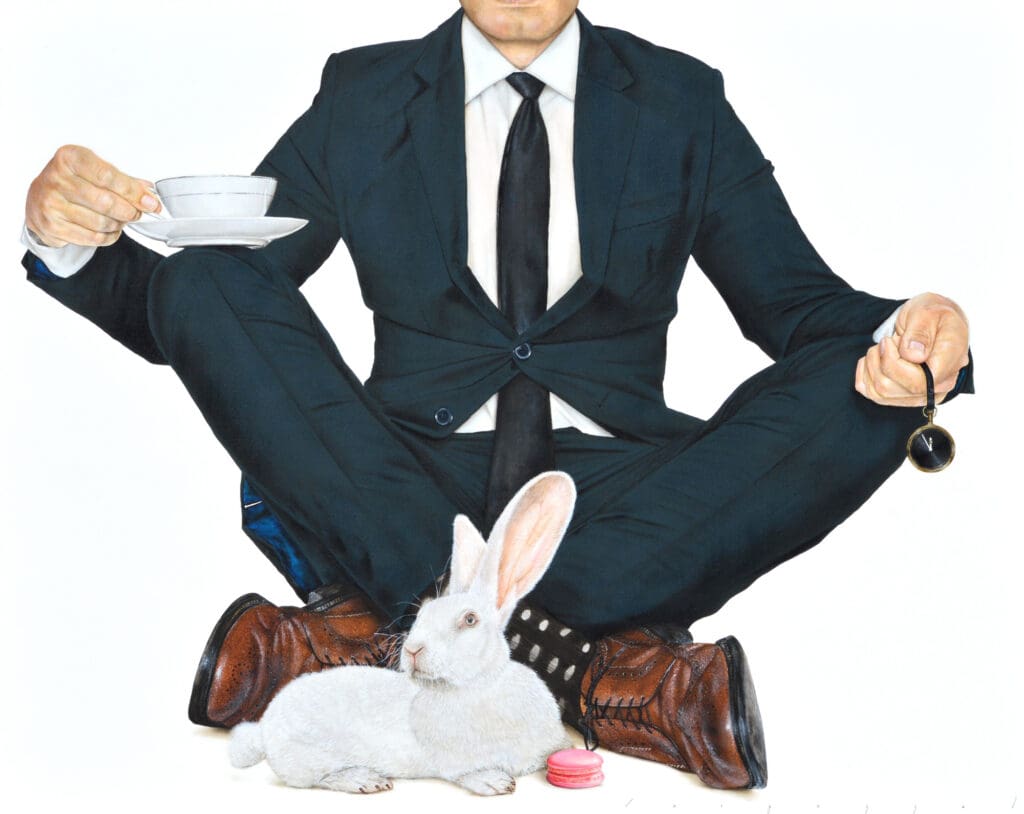 Waiting for Wonderland
"This piece, with touches of the classic Alice in Wonderland, is an allegory of patience and virtue. When life brings us challenges, we need to remind ourselves that everything isn't permanent, and in times of stress, calmness is an ally. Better times will come and will bring brightness and joy. So relax, enjoy the present and the little things, because it is worth it."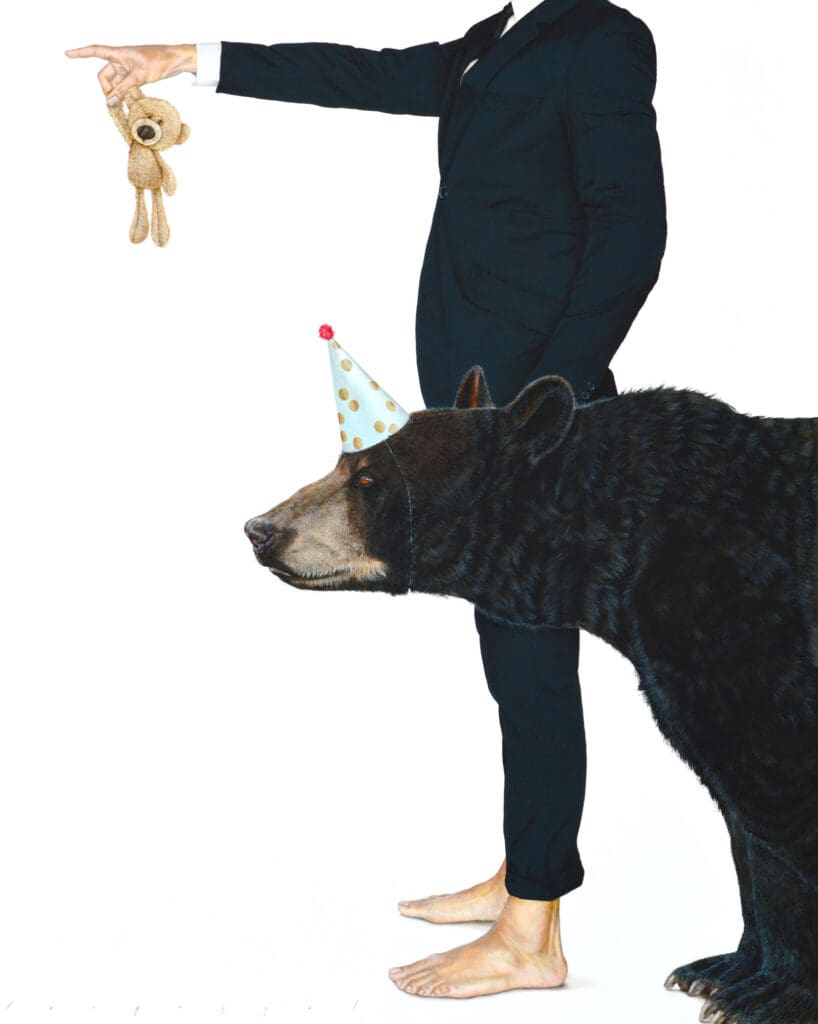 All the Way Home
"No matter how far we are from home, we always go back. Home isn't a place, it is where our loved ones are. The nostalgia of the beautiful events we have lived, makes us go back to fulfill the spirit. Maybe we have become tough, to be resilient enough to withstand the hardships of life, but when we go home, the humbleness and simplicity within ourselves are there to celebrate and be with ones like us."
Learn more about Ariel Vargassal or browse additional works.