Take a look at some of the gallery's newest arrivals—all beautiful abstracts balanced perfectly within their square compositions.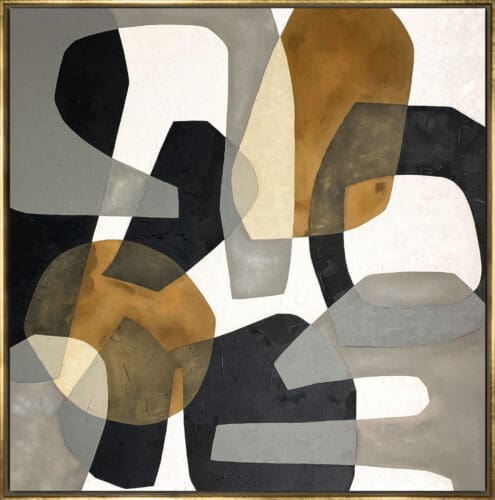 Wendy Westlake
The interaction of Westlake's forms make for a composition full of intrigue, soothed by a sophisticated neutral palette. Within this square format, Westlake finds a harmonious balance between her organic shapes and textured white space.
Westlake: View More Work | In the Artist's Studio | On the Wall
Takefumi Hori
Hori's signature bold and luxurious use of metallics is showcased in these square canvases. What makes these two new arrivals stand out is the use of pink as a key component, giving his structured compositions a feminine touch.
Hori: View More Work | On the Wall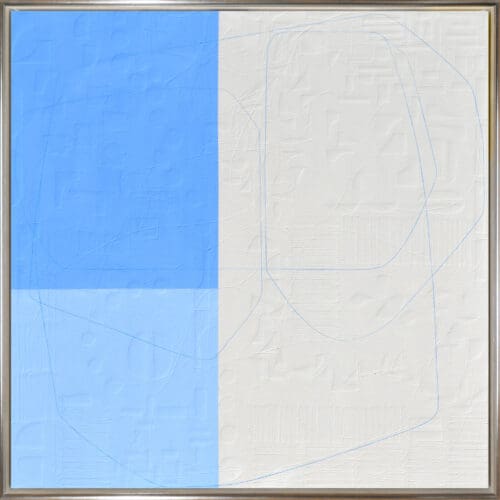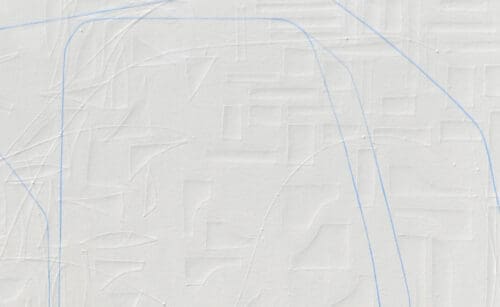 Maura Segal
In this Segal piece, the artist has split her canvas into smaller squares and rectangles of different colors. The thin line of blue paper guides the viewer's eye along each shape on the canvas, creating a sense of movement that is at once both dynamic and relaxed.
Segal: View More Work | In the Artist's Studio | On the Wall