Rock Therrien's work integrates collage, stenciling, and text, illuminated with colorful neon. With beloved cartoon characters as his subjects, each piece has a touch of nostalgic humor.
We've placed figures like Snoopy, Bugs Bunny, and Garfield in collectors' homes, and now we've added three more timeless characters to our collection: Pebbles and Bamm-Bamm and Wile E. Coyote!
Smack II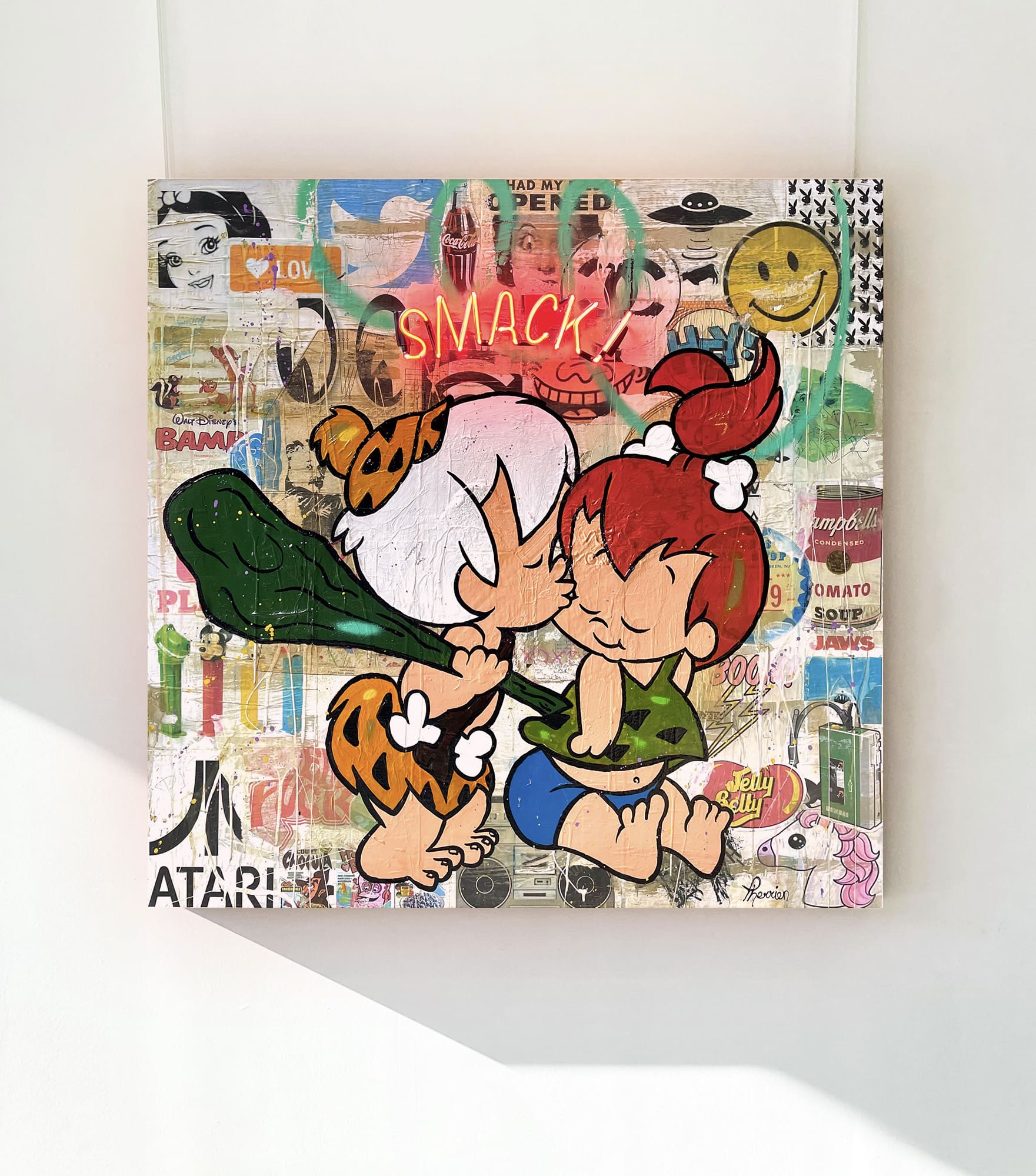 While the neon might catch your eye first, there's so much more to explore in the background of each piece. Take a closer look to find dozens of pop culture references along with a variety of textures, mark-making, and paint drips.
Oops!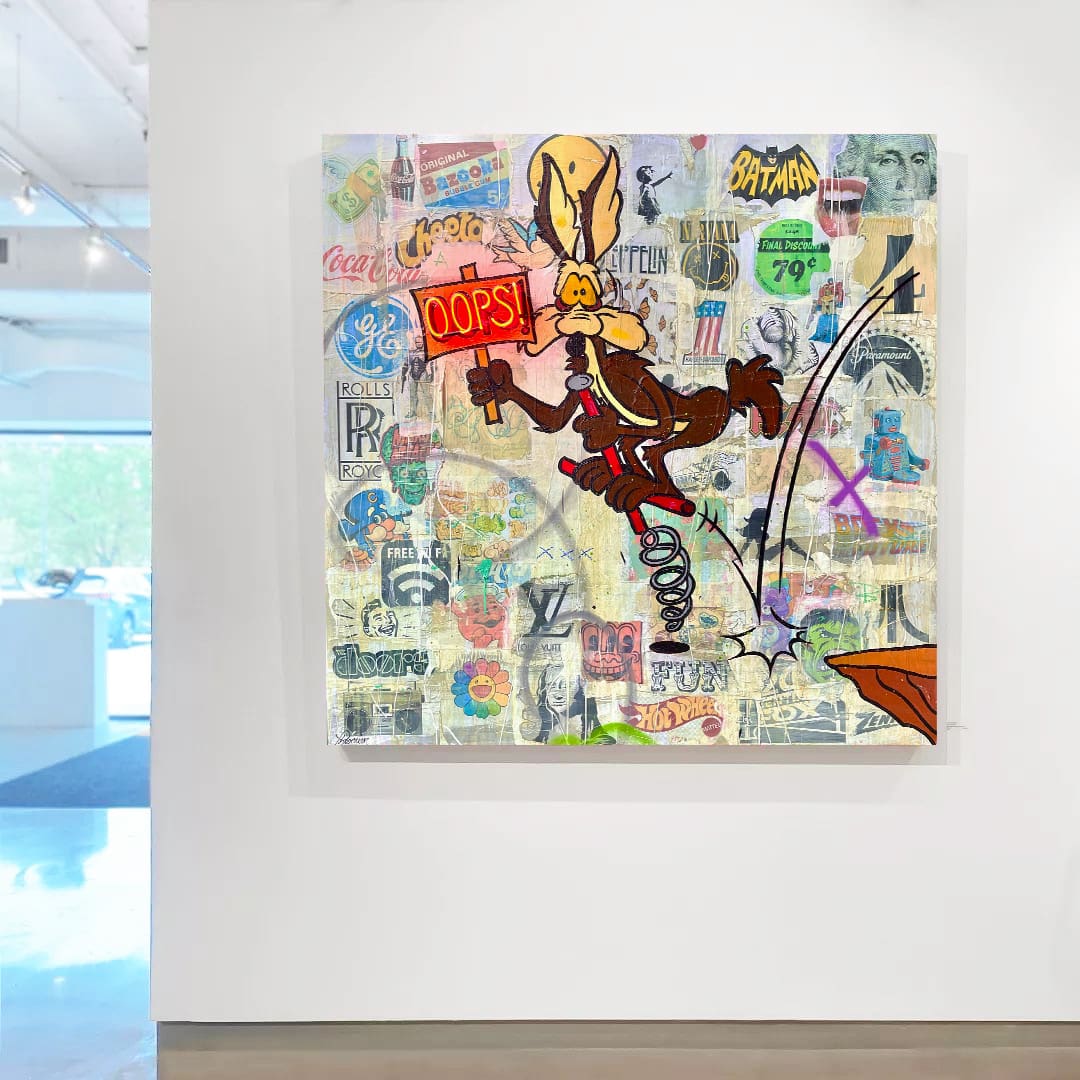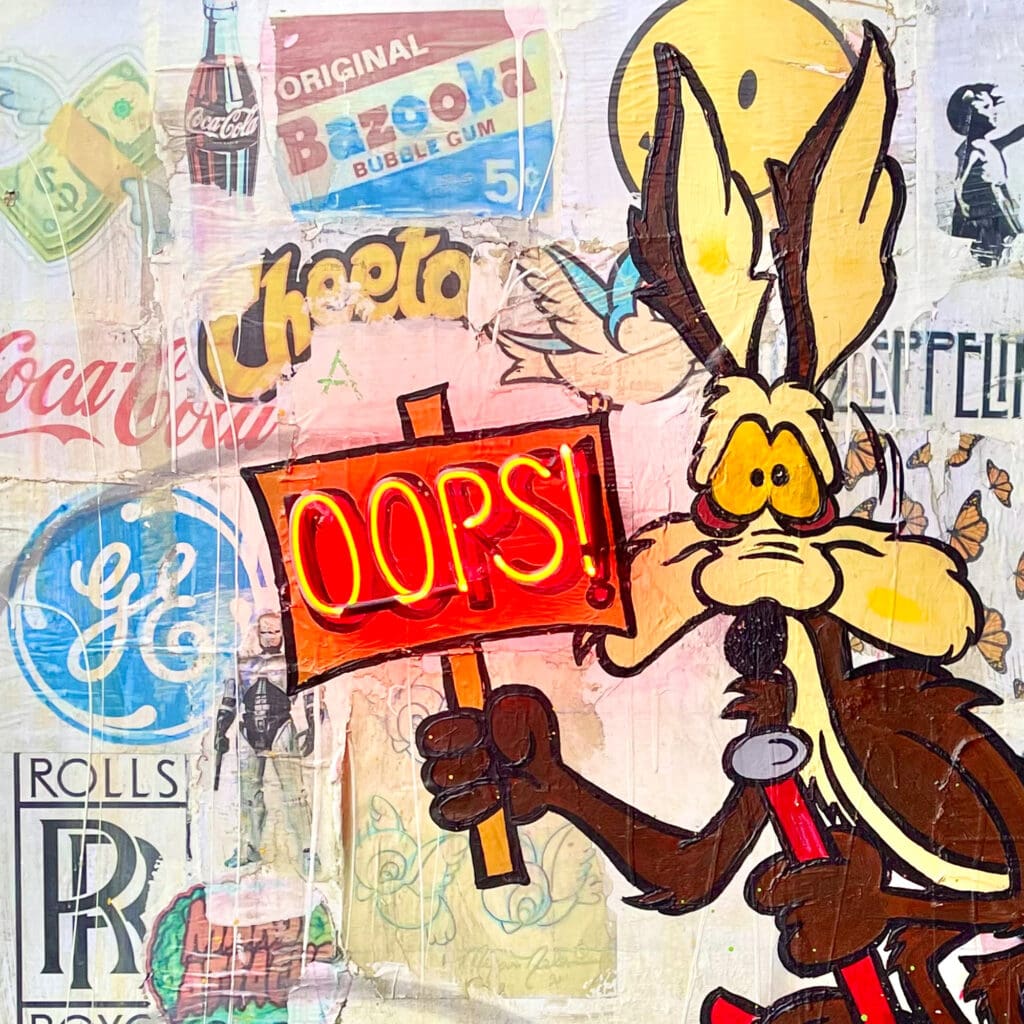 View more work by Therrien.
Check out our Q&A with the artist.