"Drawing is the foundation of everything. It's kind of primal." – Charles Dwyer
Fascinated by the complexities of both the human form and the human mind, Charles Dwyer finds inspiration for his art in the expressive qualities of his female muses. He melds his love of portraiture with his fascination with abstraction creating ethereal works that transcend time. Dwyer uses mixed media to create images with both literal and figurative layers. Though he is skilled in many artistic mediums, drawing remains closest to his heart. There is a complexity and depth to every piece that invites the viewer into the world of Charles Dwyer.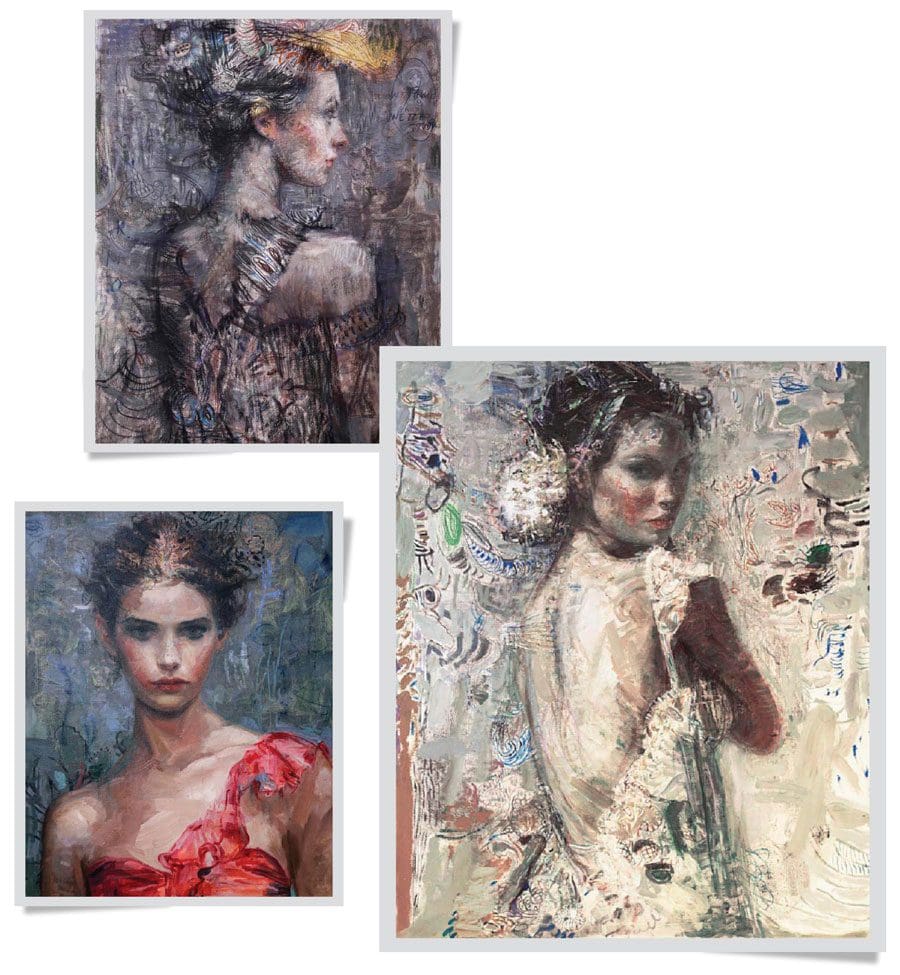 Clockwise: Dwyer "Le Bal Florentine" Pastel on Paper 42 x 31 in. • Dwyer "White Dahlia" Oil on Canvas 54 x 44 in. • Dwyer "The Red Dress" Oil on Canvas 32 x 26 in.