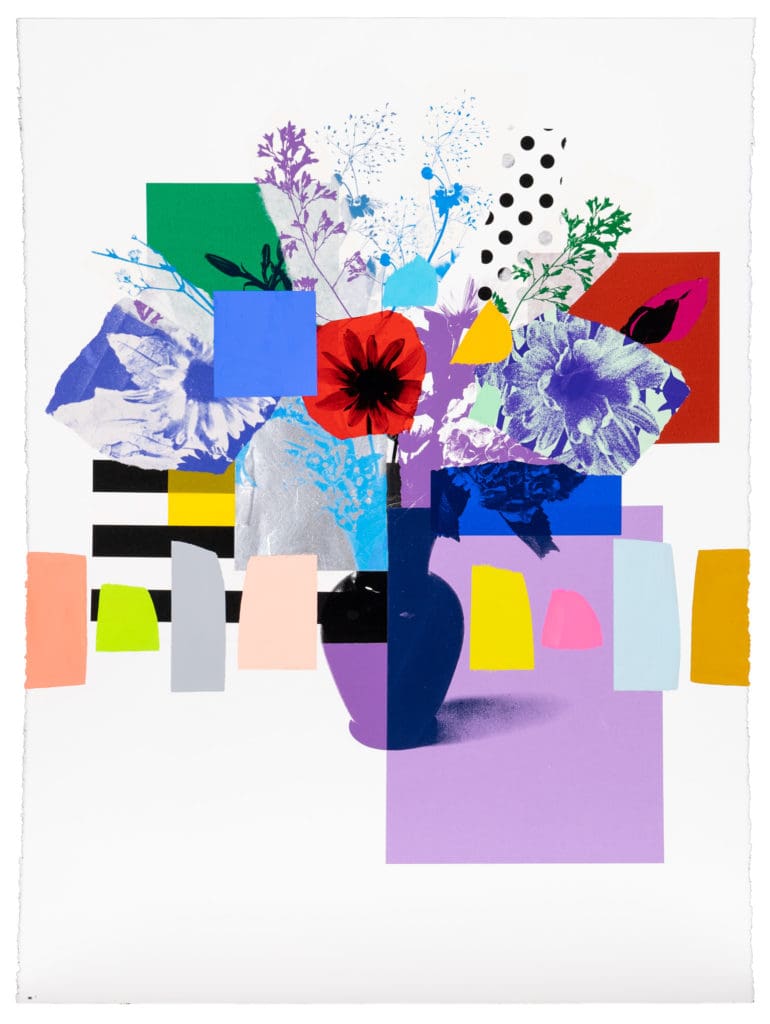 Toronto-based artist Emily Filler has a process that's extremely experimental in nature—she begins with an idea but quickly lets spontaneity guide her, allowing the piece to take the lead as she works. Filler combines painting, printmaking, and photography to achieve her collage-like style. 
Filler's work is heavily inspired by visuals she collects. She is known to accumulate patterns from fabrics, images from books and magazines, and her own photography, which she incorporates into her pieces. Her daily walk to her studio often sparks her creative flow as well. Beginning downtown, she then passes through a residential neighborhood and park. Filler enjoys this contrast of environments and carries it into her work through the juxtaposition of florals and geometric elements.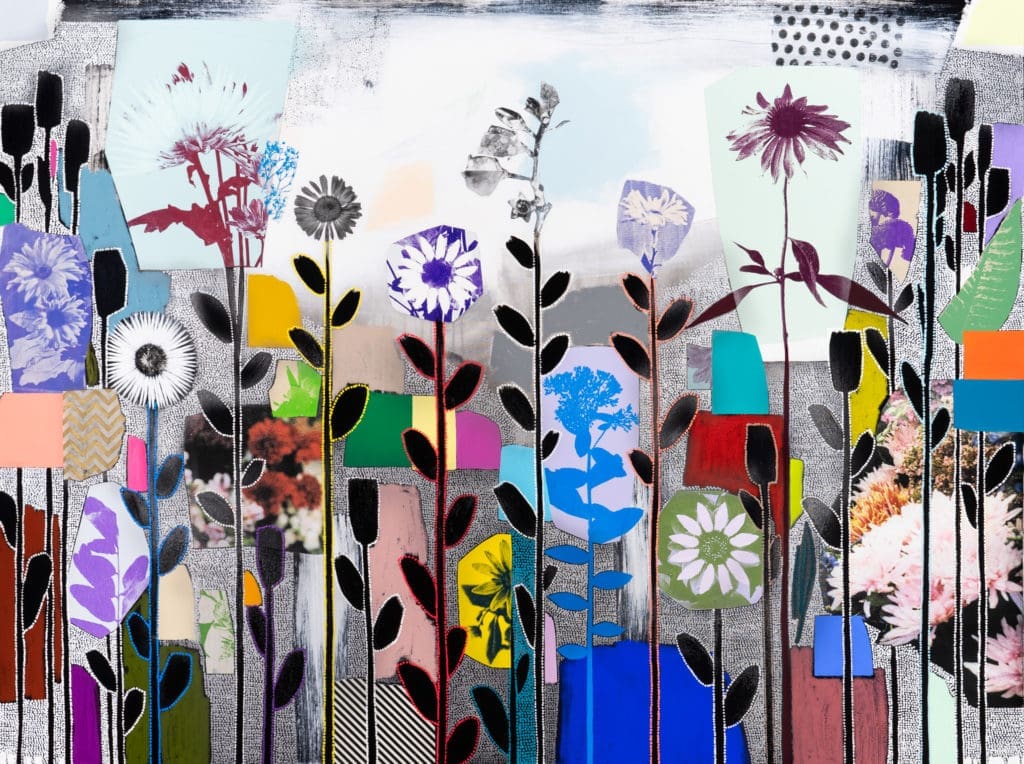 "I might be that girl leaning over your fence to take photos of your flower garden or stopping you on the street to look at the pattern on your shirt." – Emily Filler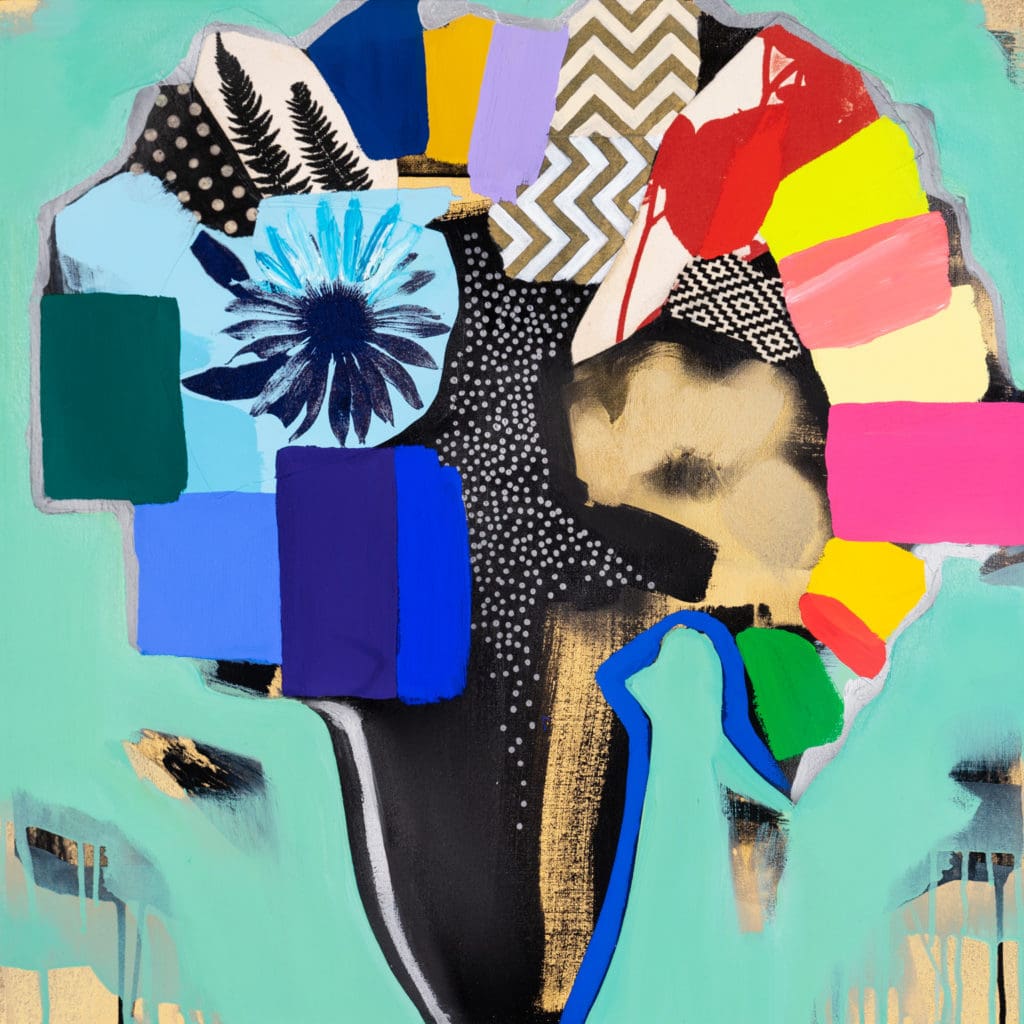 Filler abstracts her botanical images in an explosion of bold color. Her style provides an impression of the beauty flowers hold rather than a realistic approach. The work ignites the imagination of the viewer.
Emily Filler: View More Work | On the Wall