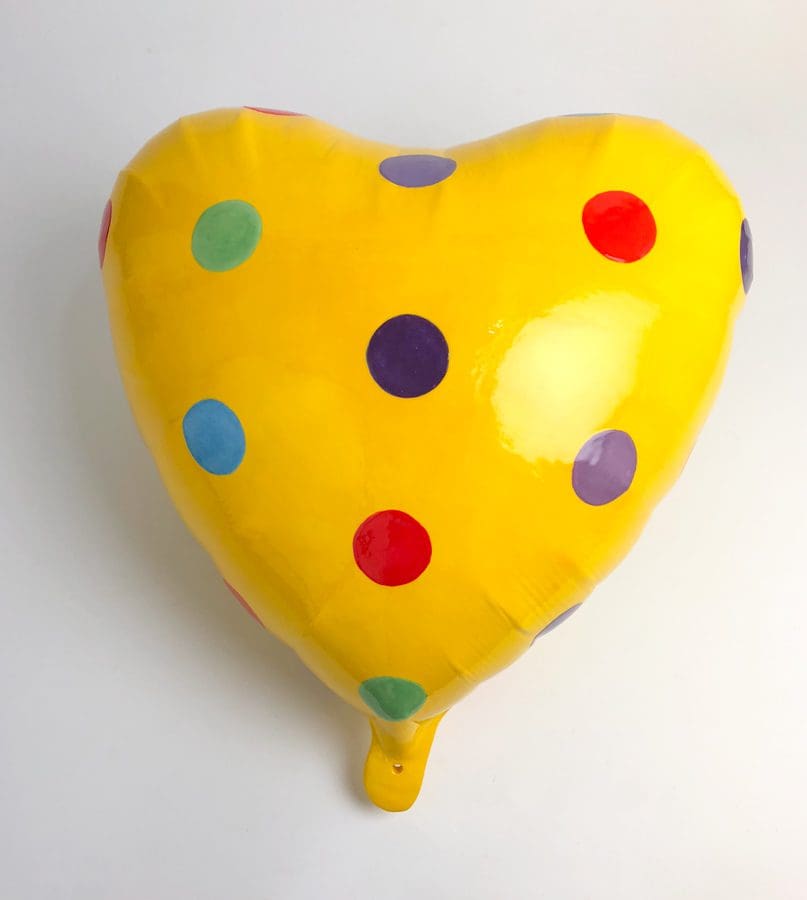 Nina Jun is a Korean sculptor and installation artist living in Los Angeles, California. Jun's current body of work is inspired by the accidental release of a balloon into the sky. She decided to create ceramic balloons so they could exist with us forever, a symbol of happiness that never deflates.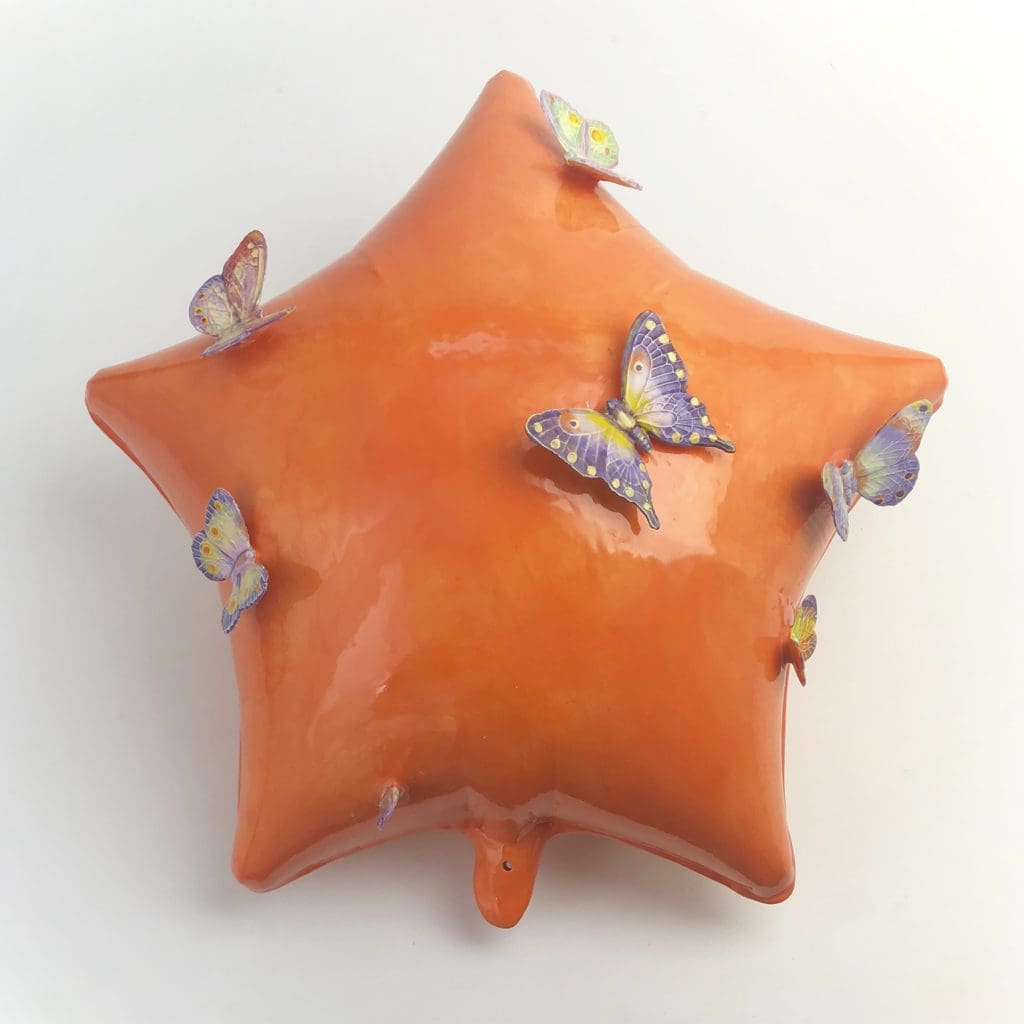 These ceramic sculptures are brilliantly colorful and pucker at the edges, just like real Mylar balloons! Each piece is unique and hand painted by the artist, with some featuring 3D elements like butterflies resting on the surface of the balloon. Jun's work explores the simultaneous forces of levity and gravity in life:
"When I watch a balloon hovering in the middle of the room with equal levity and gravity, I sense the gentle serenity created by the equilibrium. Butterflies hovering over flowers are also beautiful in this way. Even love exists when two people, two forces, push and pull in different directions."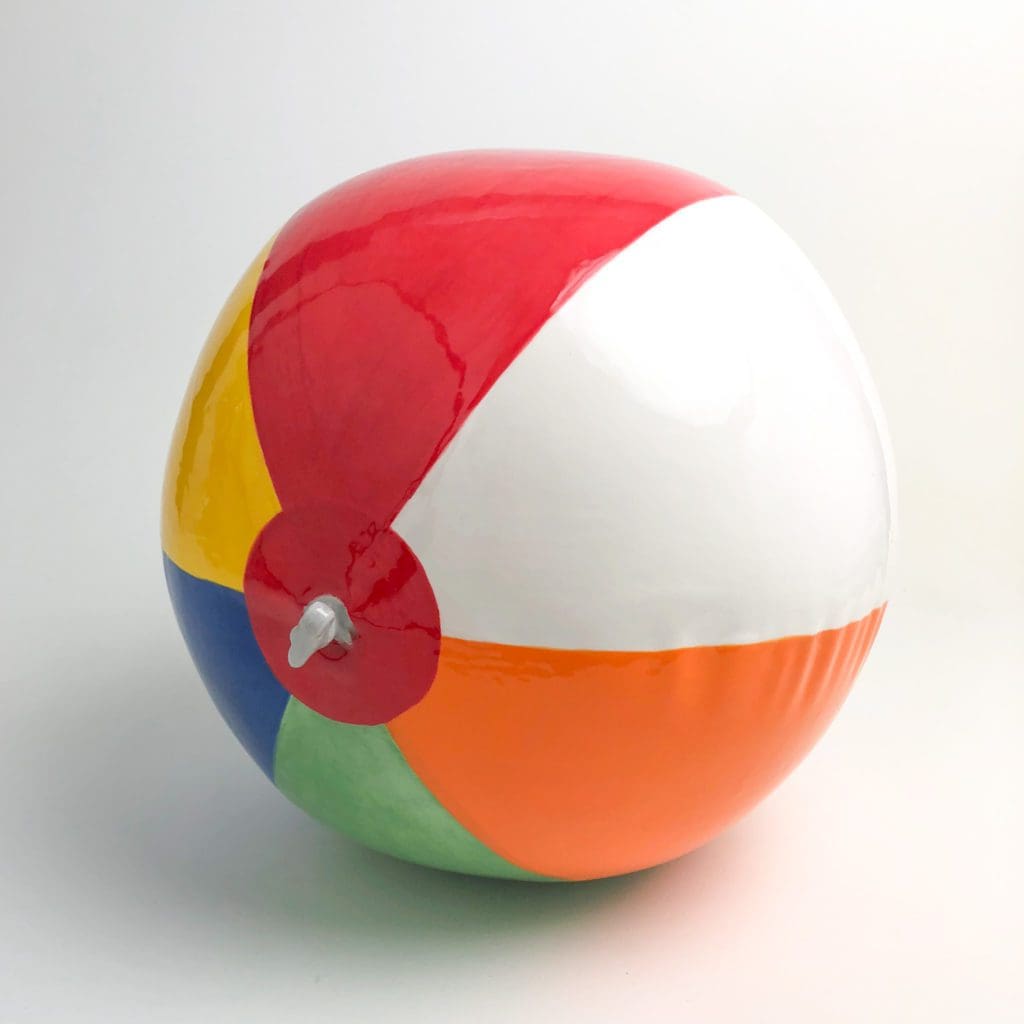 Jun's fascination with ceramic balloons extends to other ephemeral objects, like the beach ball shown above. Her work lives in the same whimsical universe as the work of sculptor Jeff Koons, where the typically temporary becomes permanent.
Nina Jun: View More Work | On the Wall