This cheerful open-concept home calls for a fun, contemporary work of art to liven up the neutral walls. See which pieces our art consultants chose to fill the prominent space above the sofa, while creating a cohesive look for the home.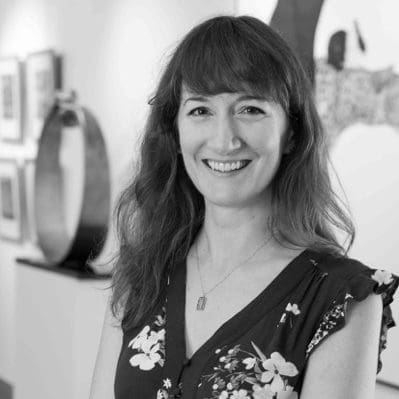 The bold bunnies in Hunt Slonem's Hip Hop hold their own in this serene sitting area. They complement the neutral tones of the overall design while allowing the touches of color in the accessories and kitchen cabinetry to really pop.  —Amy S.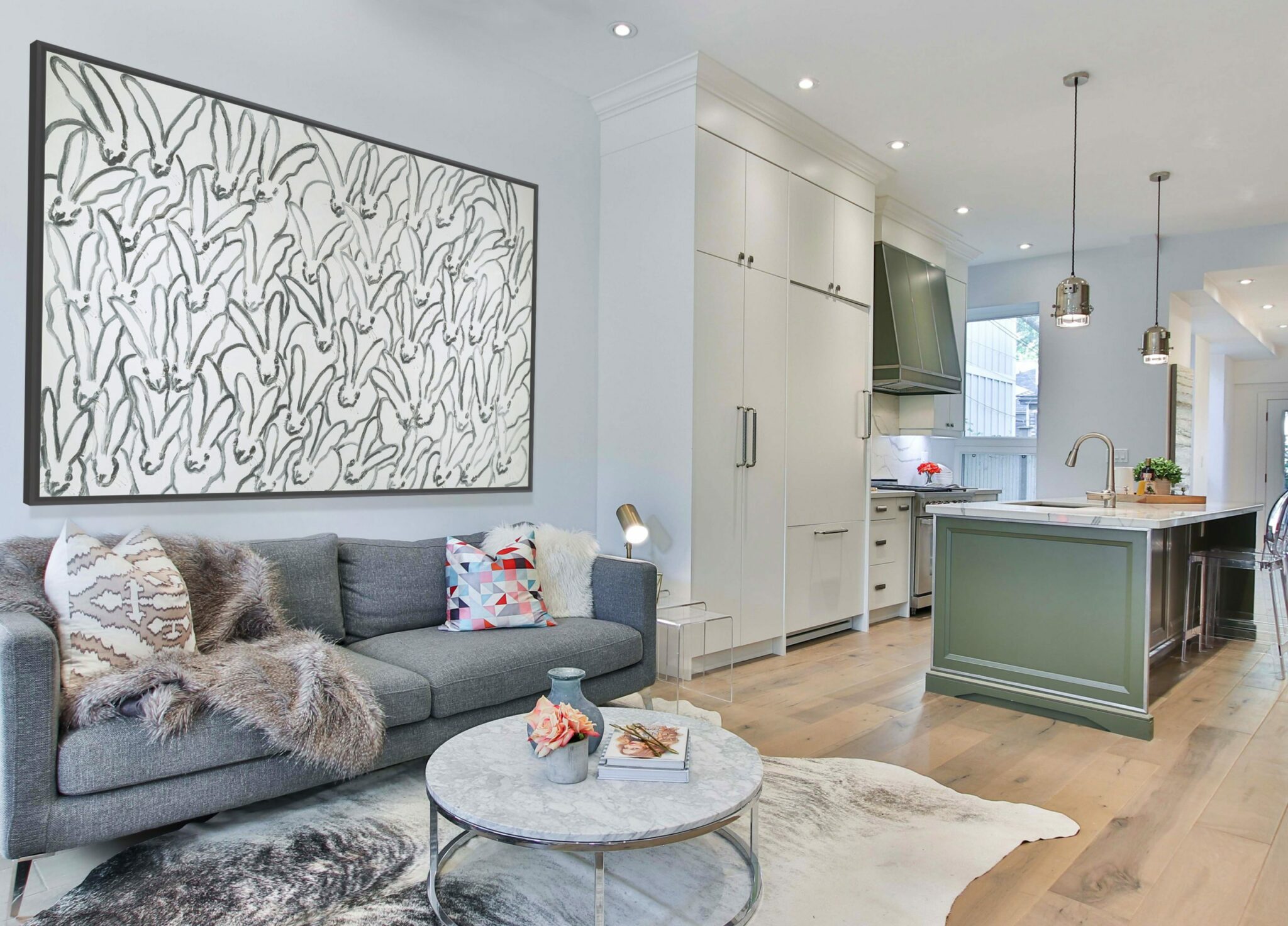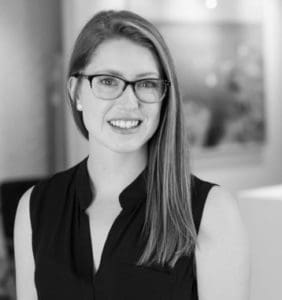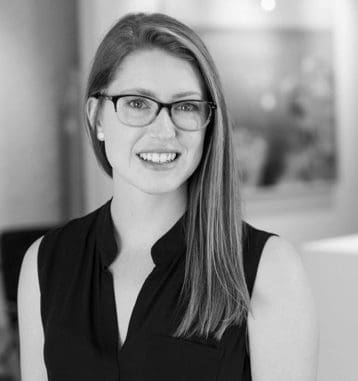 For this light and airy space, I chose Ben Schwab's Facades. This piece commands the space without overwhelming it. There are places for the eye to both linger and rest within the composition. The green accent color used in the kitchen continues in the painting, effectively connecting the spaces. And if we allow our eyes to follow the thoroughfare depicted in the piece, we arrive at the couch—a place of community in the heart of the home.  —Laura P.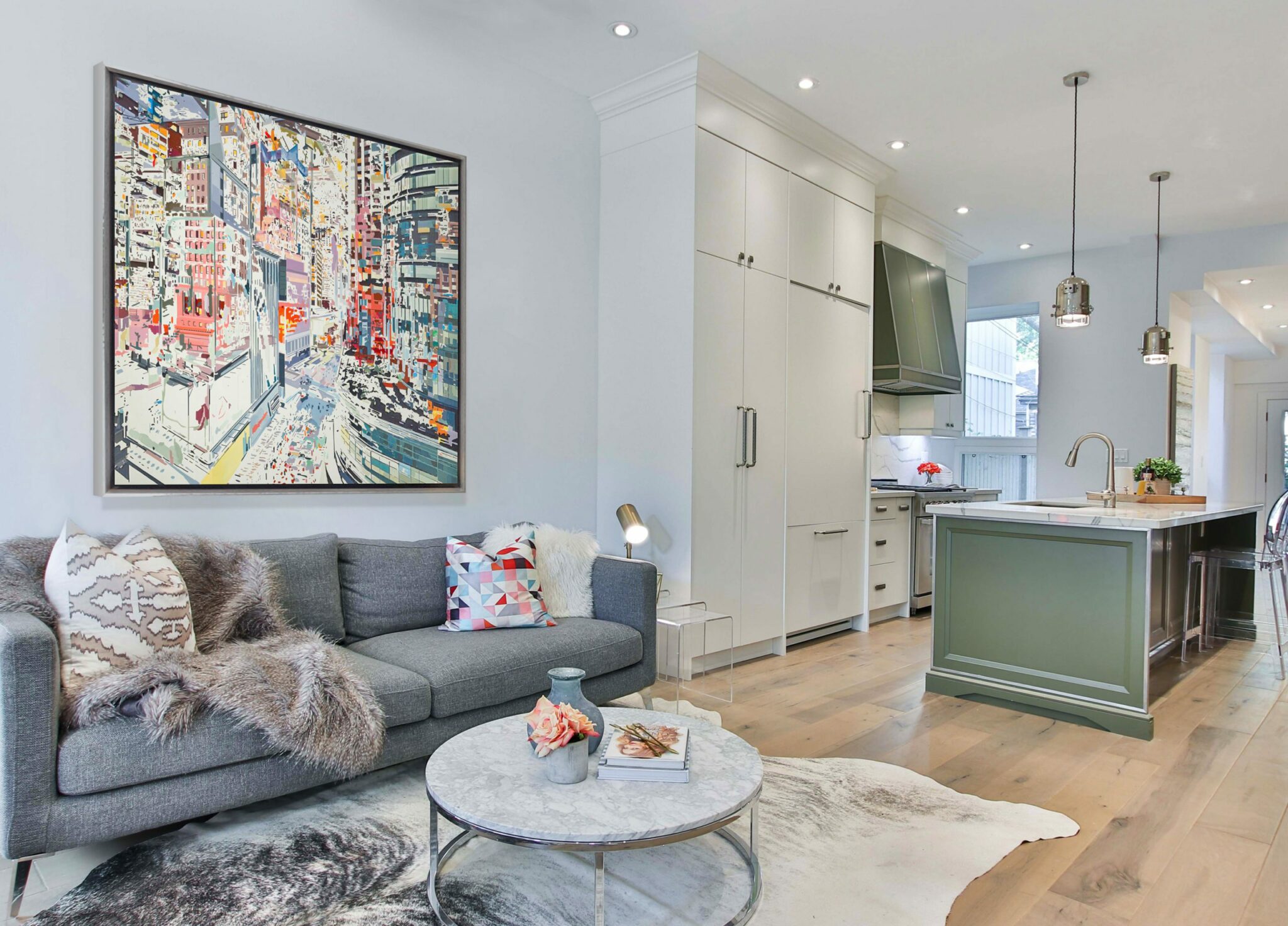 Work one-on-one with an art consultant to find the ideal piece for your space—stop by the gallery nearest to you.