You don't have to remodel the color scheme or decor of your interior to create a completely fresh new atmosphere. In fact, choosing an extra large work of art might be all you need to give a plain wall in the home an immediate and much needed transformation. Looking for inspiration? Explore the following spaces to see just how much of an impact one compelling work of art can have on a living space.
Entryway: Make a statement in your foyer with a work of art like Anke's "Girl on Chair with Elephant." This mixed media piece immediately grabs one's attention, emboldens its clean and bright surroundings, and enhances the already established palette of the setting with a beautiful rich blue against a stark white wall. Anke's work establishes character and curiosity, while infusing the room with a necessary pop of energy and color.
Bedroom: With classic elegance, Alice Pritchard's "Peony Metaphor" introduces subject matter that extends the purity and grace of this bedroom setting. Her larger-than-life peony transforms the room with its background adding a dark contrast against the white-walled interior, and carefully crafted texture in the petals of her flower.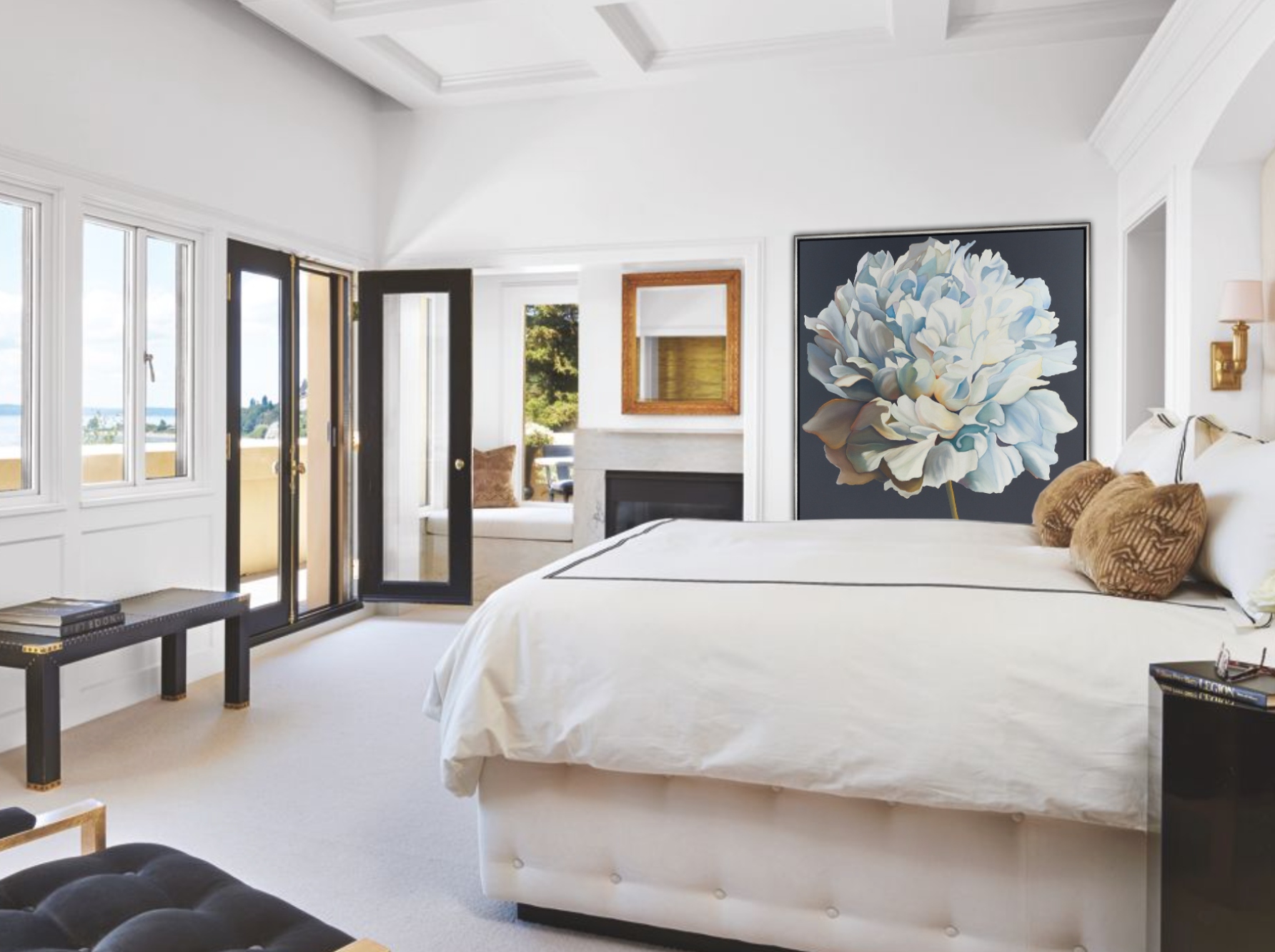 Reading Corner: There's no better way to get creative with an oversize work of art than a space normally overlooked, like a reading corner. Try engaging a corner of your home with a painting of grand dimensions, and watch as it instantly becomes your favorite new spot in the house. Beatriz Simon's "Column" filled this tall vertical wall perfectly, brightening the shadowed corner and offering a calming palette of neutrals and whites to curl up next to with an inspiring evening read.