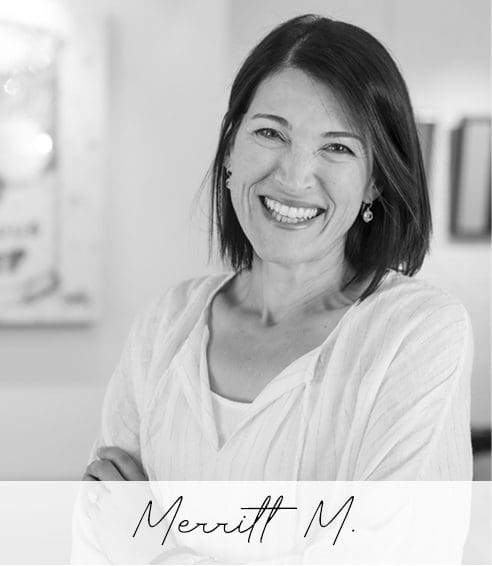 For this master bedroom, we wanted to create a sense of serenity while playing with color, texture, and depth.
After sifting through many pieces in the gallery, we settled on three final favorites. We felt that the following three options all fulfilled our goal of creating a sense of calm in the space through different artistic interpretations.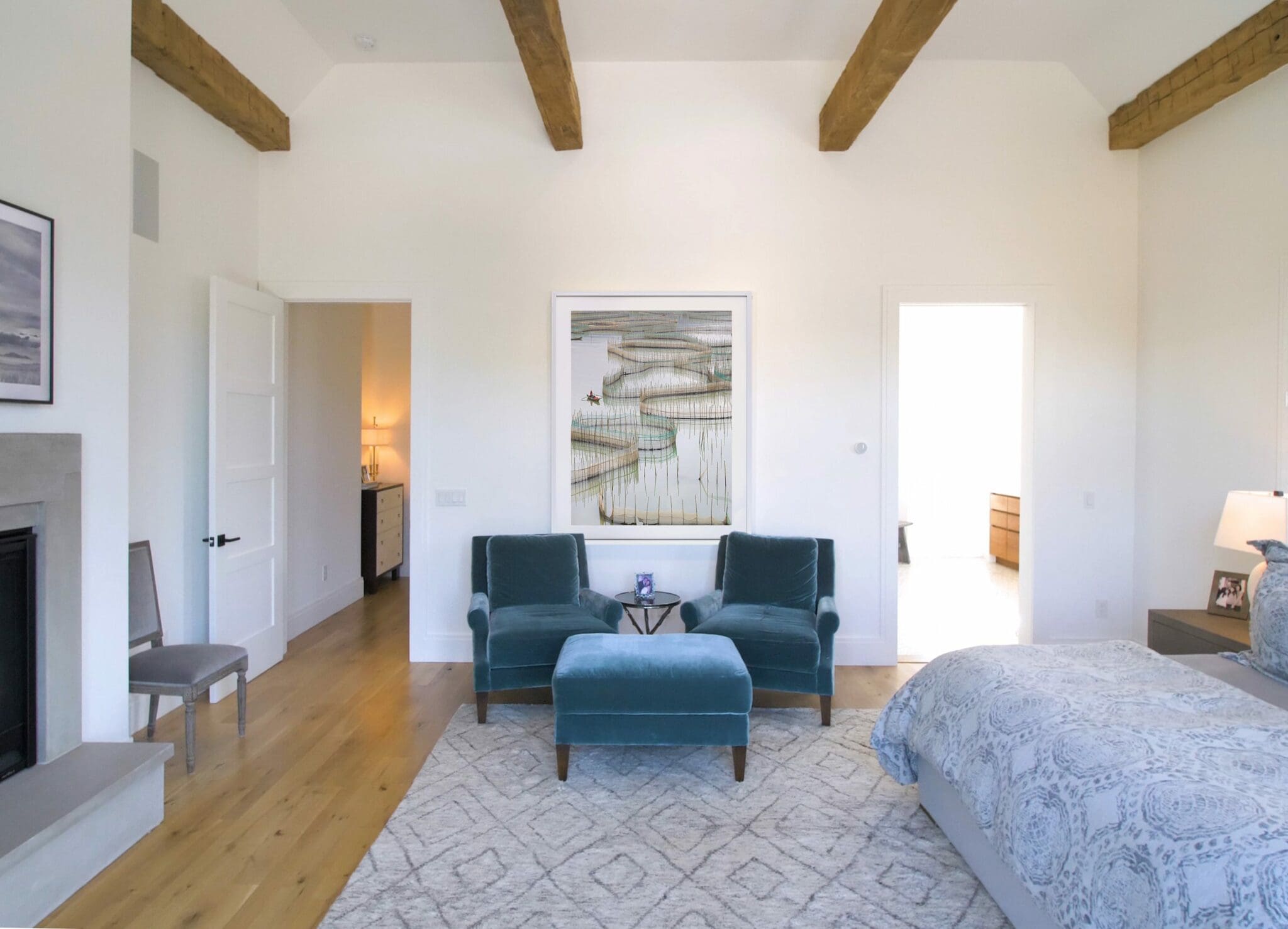 David Burdeny's Nets 01 depicts the fishing nets in the South China Sea. The subtle play of pattern and color is mesmerizing. This spectacular photograph creates a wonderful window of tranquility.
.
Concept #2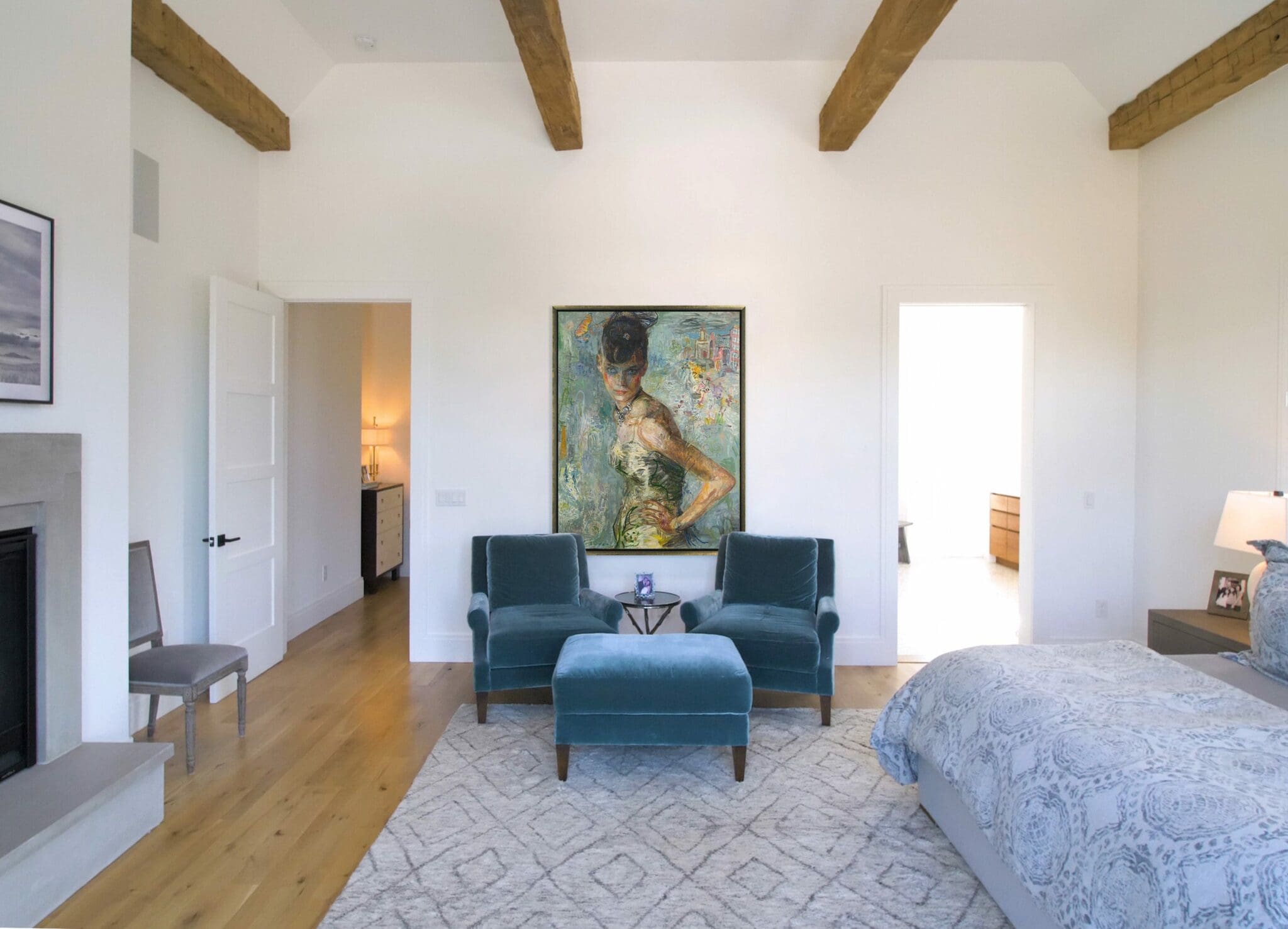 In La Nuit Blanche,  Charles Dwyer's muse emerges from a smoky backdrop of layered paint and sketches. Her intriguing gaze draws you in and allows you to explore the intricacies of the painting.
.
Concept #3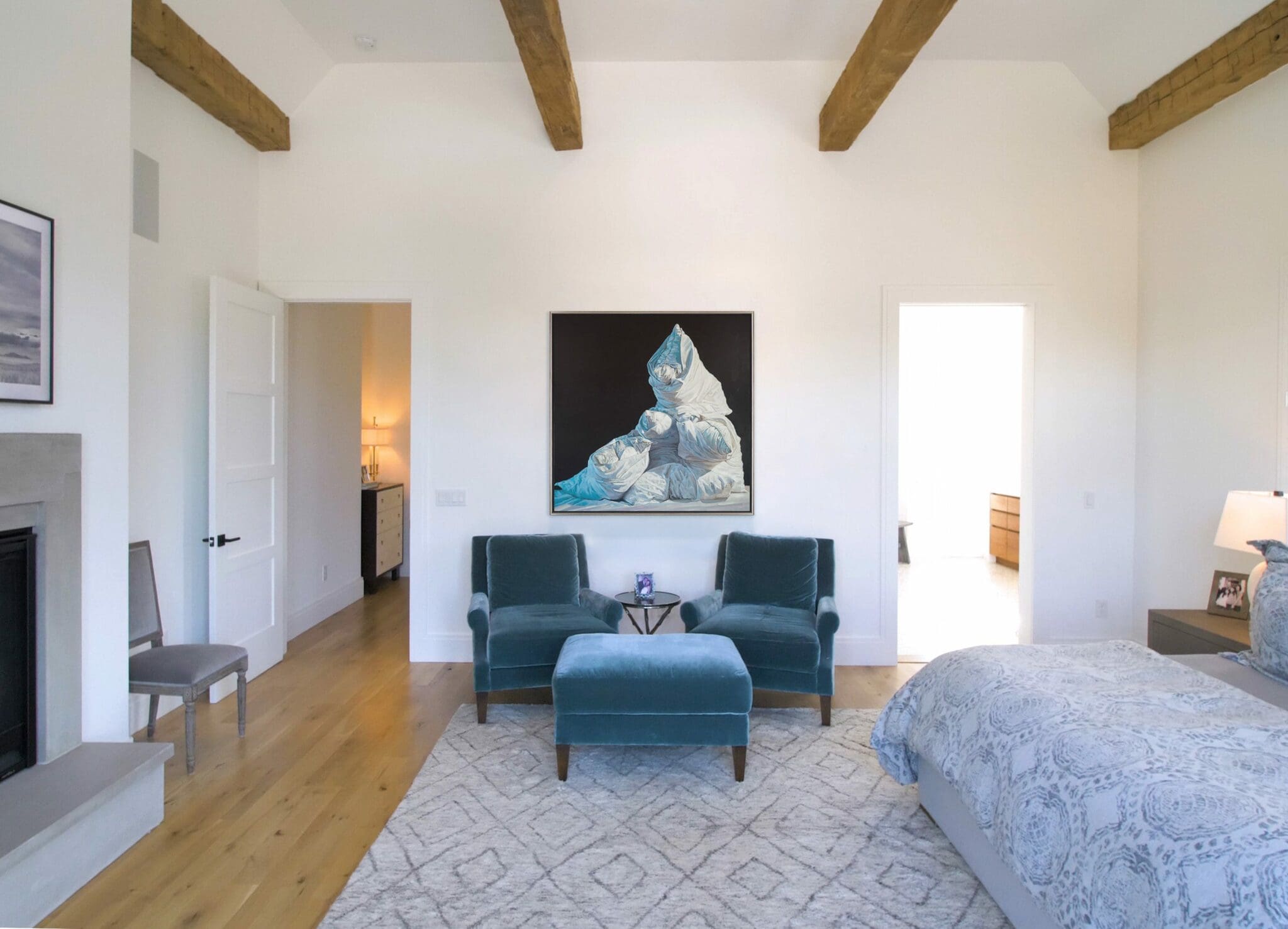 Carol O'Malia's Tip of the Iceberg is both soothing and sumptuous with a touch of whimsy. Her signature presentation of a pile of soft downy pillows is completely alluring.
.
---
.
With so many amazing pieces to choose from, let our art consultants help you find a work of art for your space that resonates with you.