We asked Mandy, one of our consultants at the Baltimore gallery, what pieces she would place in this funky and colorful room. She chose 3 dynamic pieces that not only fit in with the aesthetic of the room, but stand out in their own right.
What would you place in this space?

Jun, Galaxy series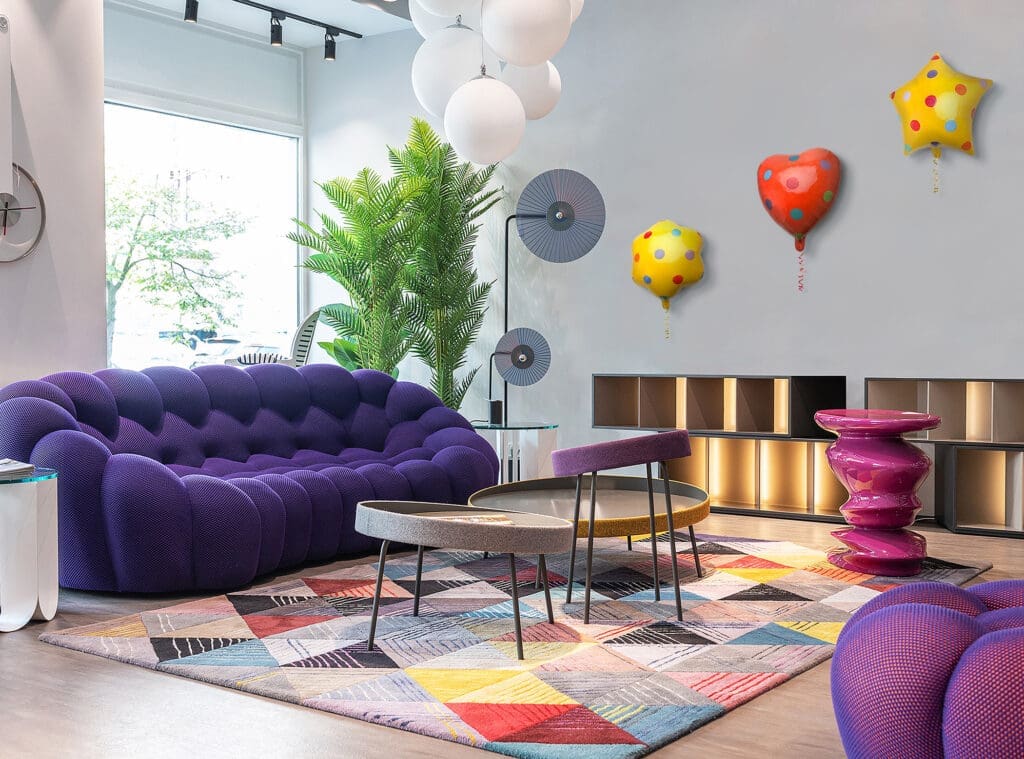 This room is rich with whimsical texture and color, and Nina Jun's ceramic balloons pop on the wall and add a fun dimensional element.
Nina Jun: View More Work | On the Wall
Masterpol, Cake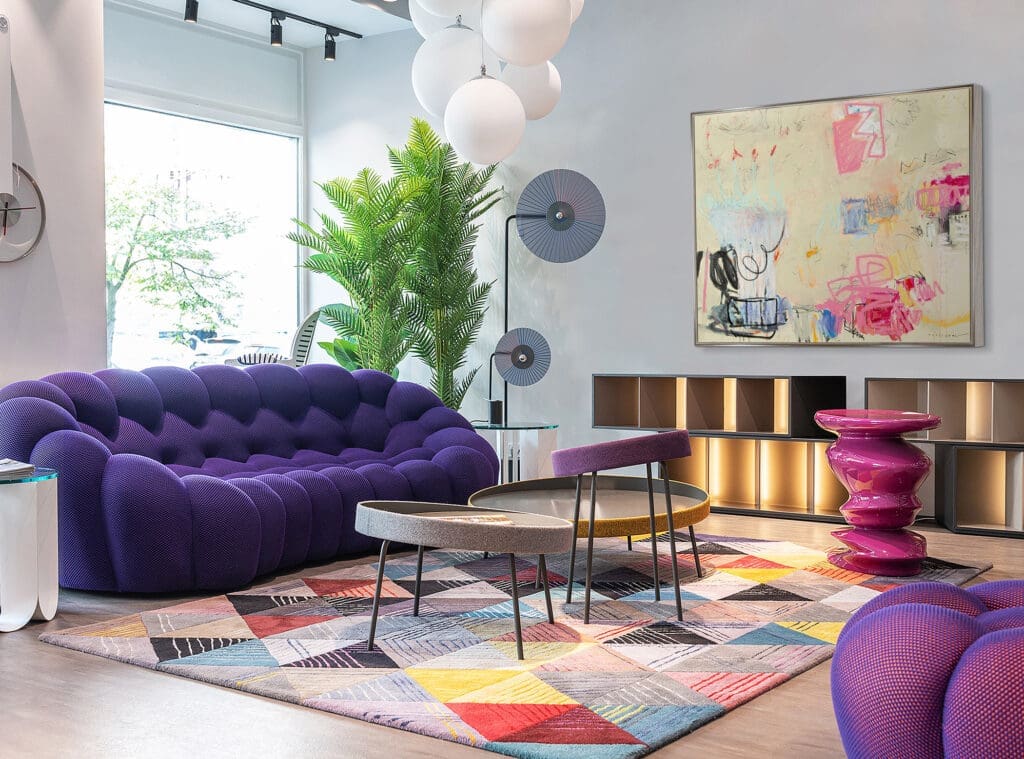 Cake from Rose Masterpol's Abstract series, has a playful expressive quality while introducing some gestural forms into this geometric room. 
Rose Masterpol: View More Work | In the Artist's Studio | On the Wall
Hill, Black Hole in a Purple House with Orange and Earth House with Purple and Yellow Roof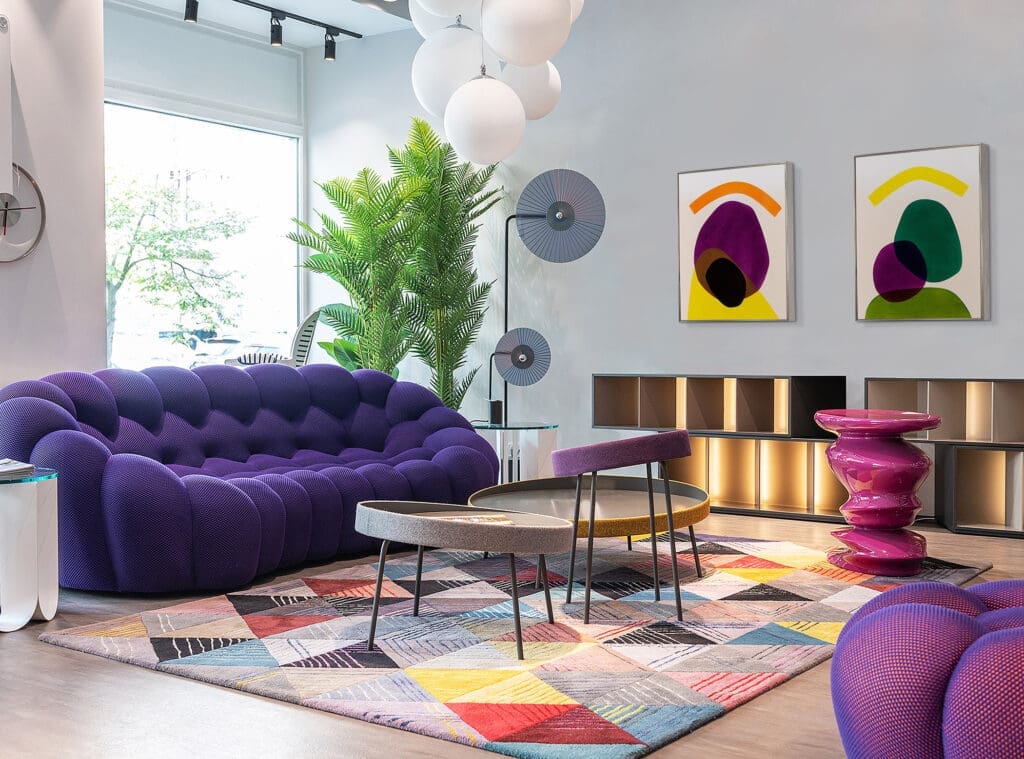 This pair of minimalist paintings by Aron Hill create a sense of home in this funky modern room. 
Aron Hill: View More Work | Inside the Studio | On the Wall