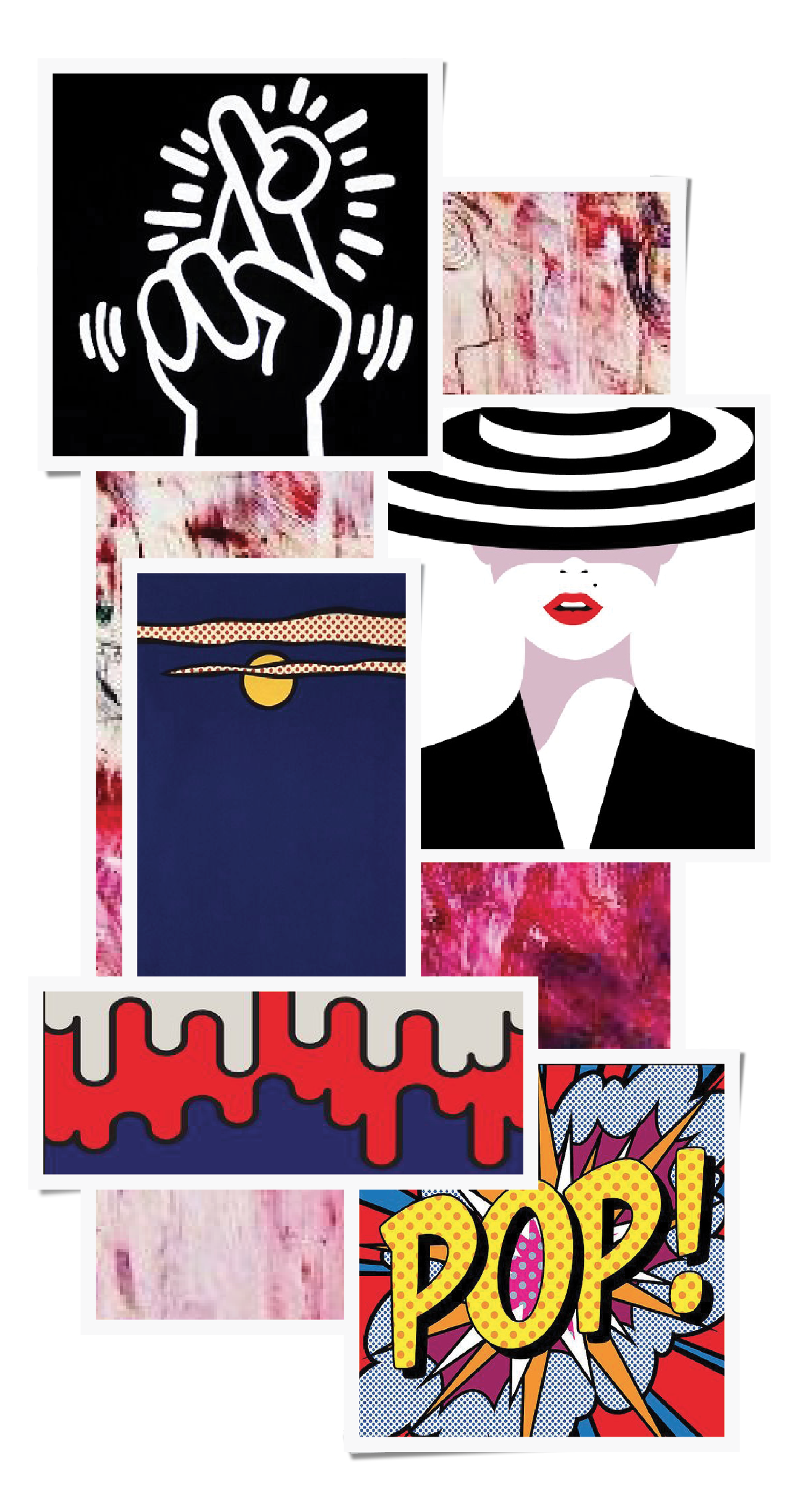 Bold color, graphic textures, bright patterns and experimentation. Pop art as an art movement emerged in the mid 1950s and began to challenge the traditions of fine art, introducing imagery from popular culture along with an eccentric palette. Displaying pop art can be done a number of ways — it doesn't just have to adorn a modern and contemporary space. Pop art with bright and clashing color schemes can be paired further with colorful walls, building on a playful and bold design aesthetic. Introduced in a more traditional space, a piece of pop art can liven up the setting, adding a flavor of adventure which balances a more classic aesthetic. Break some rules with the addition of pop art to your home and enjoy the process of establishing your own creative pop art inspired trends.
Set against a fiery cadmium wall, McClain's colorful bubbles floating around above this vintage brass bar creates an eye-catching setting of pop art appeal. The white space in "Going West" also adds a pleasant contrast to the space's audacious color and black moulding, establishing a strong focal point for this fashionable and eclectic corner.
Nothing shows off an alluring and courageous design decision like pairing a wall painted dark with a work of art like Oliveira's "American Lady V." The electric nature of the piece stands out brilliantly against the deep grey wall, regally set between golden sconces and above a plush velvet sofa. The modern side tables mixed with deco carpet and vintage sofa set the scene for a light-filled piece of work that engages the space with pop art vitality.
Take a more traditional interior like this beautiful neutral palette dining space and introduce a stunning design like Rabo's "Peep the Scene." This piece of artwork against ivory walls and cream-colored accents in the furniture pushes the boundaries while establishing a more dynamic space for dining and lively conversation.
To view more of our most recent pop art collection, visit the gallery nearest to you.