With cool tones and pristine finishes, this modern kitchen is the perfect space to exhibit a fascinating work of art. See below how two different perspectives can completely transform this banquette.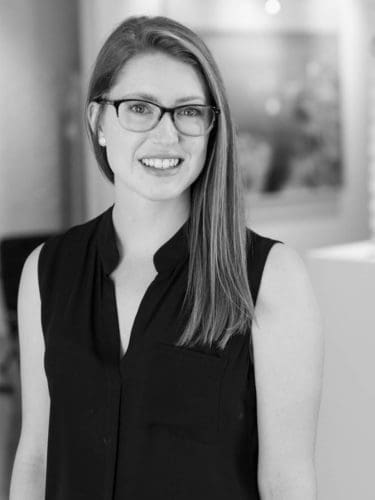 This modern kitchen with subtle texture and shifting hues of grey and white calls for works that will complement rather than contrast.  These works by Wendy Westlake Receding Swell and Rising Swell do just that.  Her works bring the cool tones of the kitchen to the warmer toned banquette resulting in a beautiful swell of the two spaces coming together! Why have one piece when you can have two which add an extra layer of calm and serenity to the gathering place.
—Laura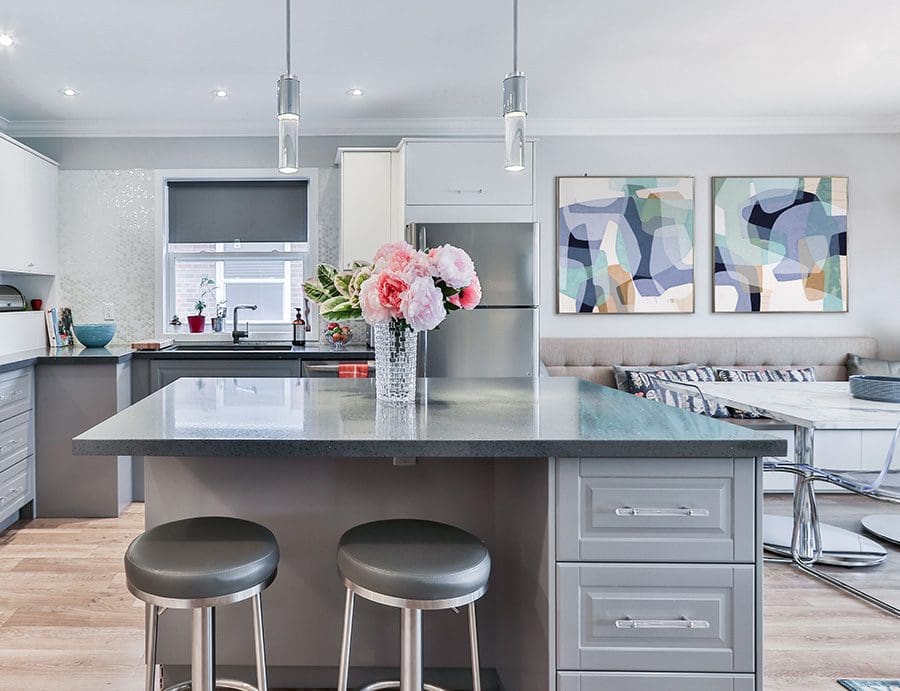 Wendy Westlake: View More Work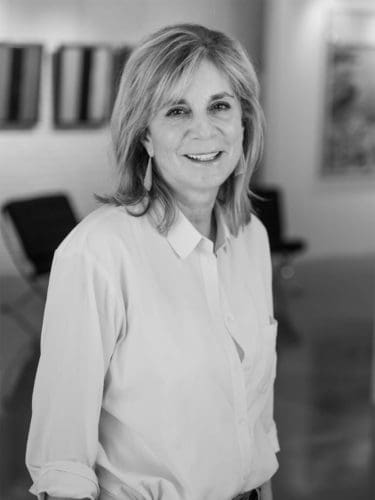 I chose Marshall Noice's Blue Birch Grove for this contemporary kitchen. Noice's vibrant colors provide a pop of color and create another window in this beautiful space! 
—Carla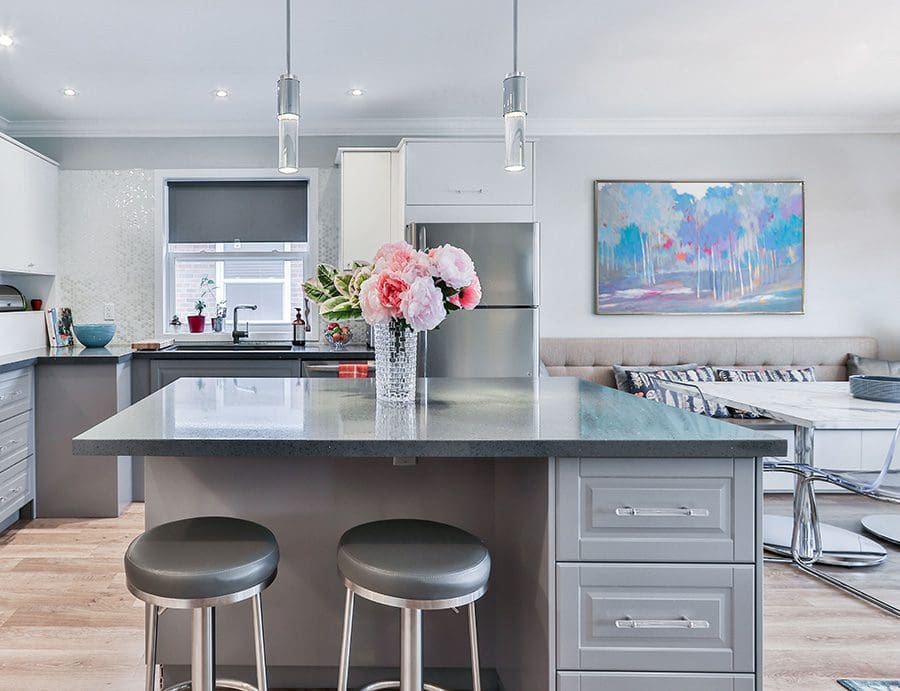 Marshall Noice: View More Work | Meet the Artist | In the Artist's Studio