Two different viewpoints on a romantic living space from our expert consultants that will inspire the way you look at art and the world around you.
Gorgeous and French inspired, this living room utilizes aspects of both traditional and modern design trends. From the stately chandelier to the geometric patterned carpet, this space is perfectly eclectic, creating a romantic ambiance without being overtly feminine.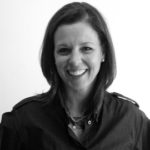 I have chosen Elise Caron's "Abstraction 216" because this composition represents her  "very spare, abstract and contemporary approach to form color and space. The black stroke is reduced to the very essential." Abstraction 216 demonstrates her influence of East Asian studies as she transposes energy and strength to this beautiful living space.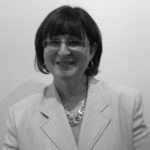 This room beckons us to enter and be swept away to another place and time. With its calm color palette to touches of glamour it is a room to be enjoyed and admired. "La Perruque Rose"  [The Pink Wig]  by Charles Dwyer captures the imagination of the viewer and the fantasy that has been created is a perfect complement to the magical touches sprinkled throughout the space. The illusion creates a beautiful reality.