Based in Santa Fe, abstract artist Rose Masterpol uses her many years of graphic design experience to create depth and movement on canvas. We are pleased to introduce our new collection of her exquisite gestural works, which reflect the artist's innate sense of color and exciting forms.
We recently asked Rose to share more about herself, her studio, and the painting process.

Tell us about your background. When did you start creating art? 
When I was very young I was already painting. At age 15 I knew I would be a painter. I am self-taught. My school was artists, trips to museums and a class here and there. I went to school to study graphic design instead, so that I would have a creative career to support my painting–which was my passion.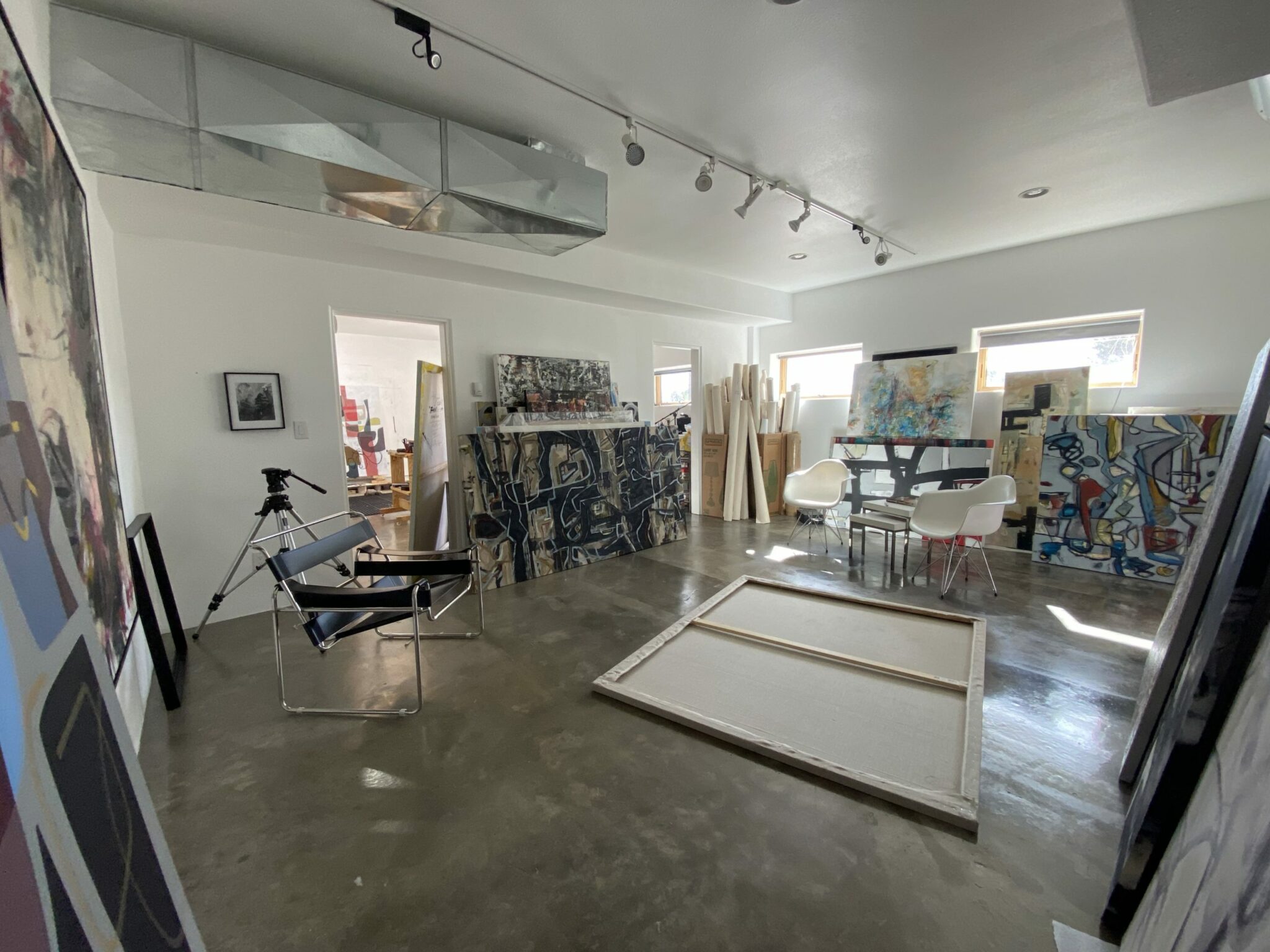 What is your studio space like, and how does it affect your process? 
Cool, cement floors. I have my racks of wine and a glass door that goes into the yard. The pups hang out with me, which I love and I can see the birds at the feeders. The music is playing at max volume and is usually instrumental music. I really don't like lyrics interrupting my thoughts or flow. I need a clear open mind to let the creativity do its magic. I have painted in small rooms and even a few garages. I don't think it affects my process so much as it is gratifying to even have a working studio with everything I need in it.
What does a typical day in the studio look like for you? 
I change into my painting clothing, turn on music and think for a bit, then begin. When I am beginning a gestural pieces, I just pull some colors I love and begin with a stroke. I am either standing or kneeling when I paint, it's a bit strenuous. Usually I paint from noon – 4pm, sometimes later usually only the week days. It really is like a job for me. If the song is really good, then I may sing and dance! I also play the flute and sometimes I will get it out of the case and play a tune.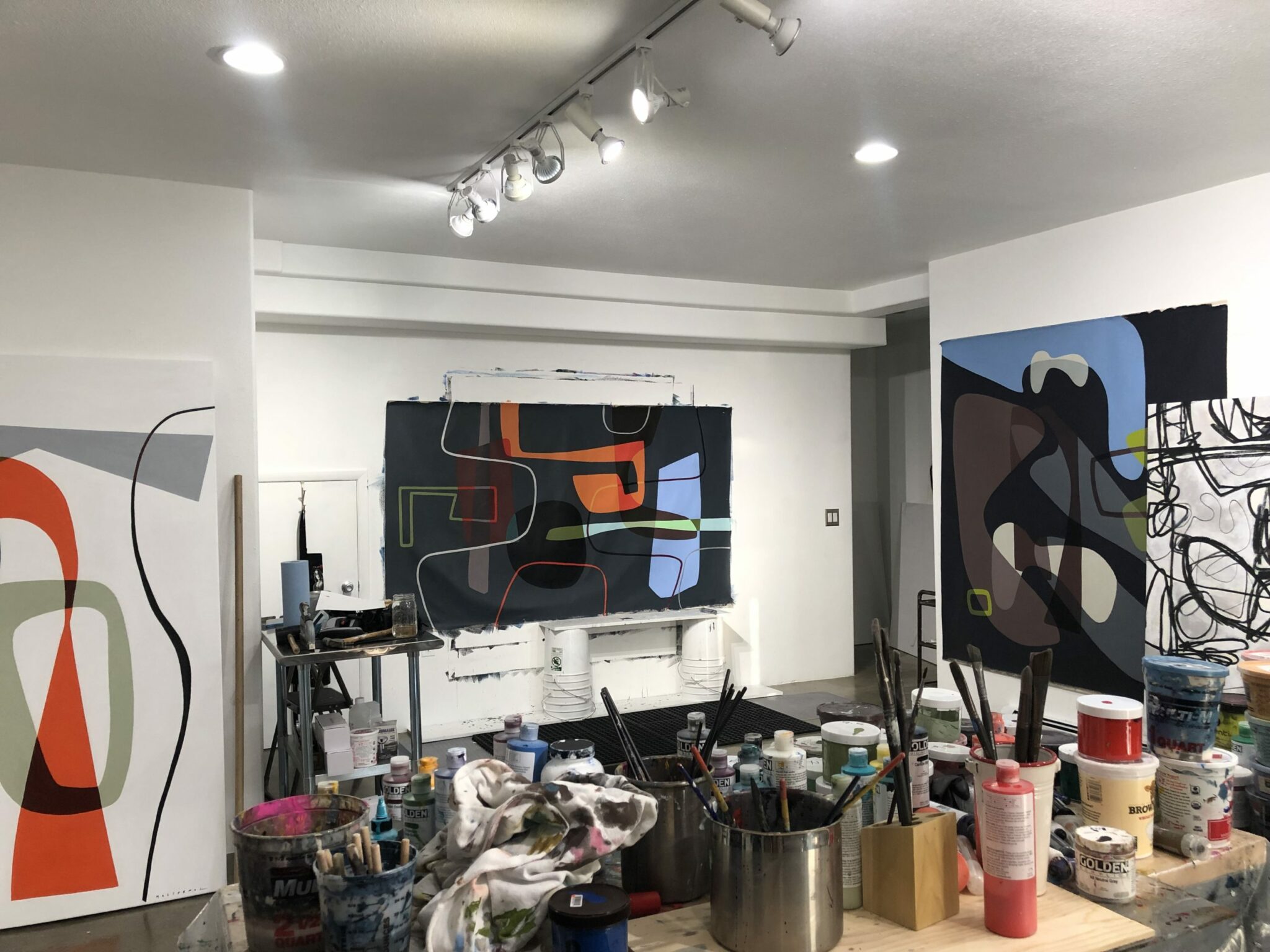 What inspires your color choices? 
Well, I am not a primary color painter. I used to only use earth tones, but now I have added in many other colors including pinks and reds. I need to make sure the color palette is harmonious and maybe a bit odd. Color is the most important thing for me. I make my own colors and I get to play and create colors/shades that didn't exist before. The inspiration is how they work together and make one feel.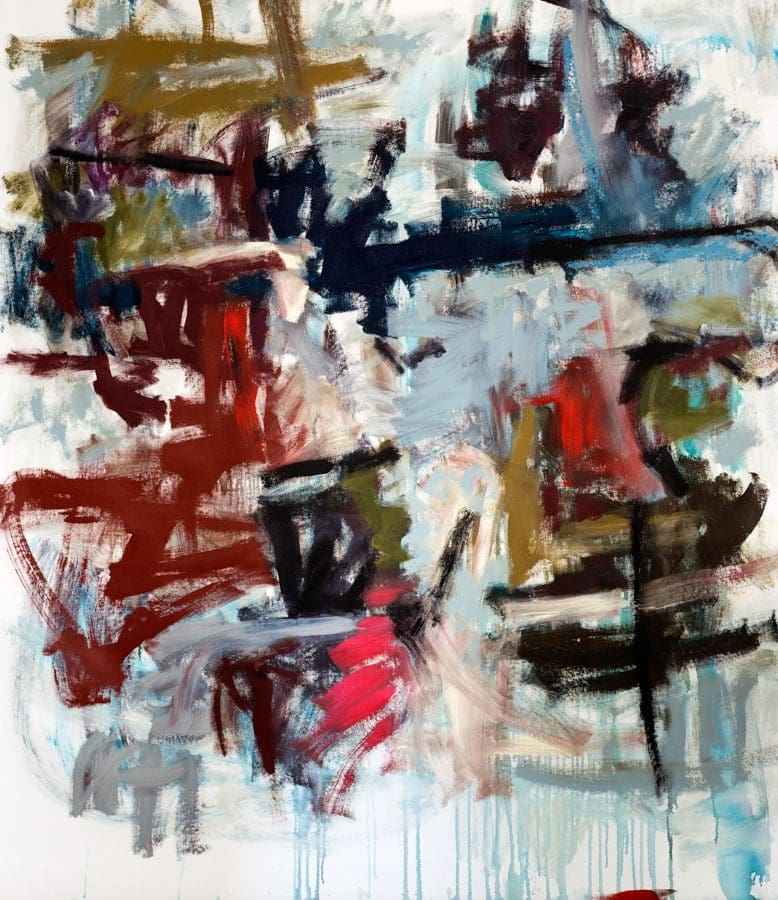 Is there anything else you would like to share with us?
Being a creative is an honor and a blessing. I thank all the patrons of the arts for supporting us artists.
Contact our galleries to view Rose's evocative work in person.