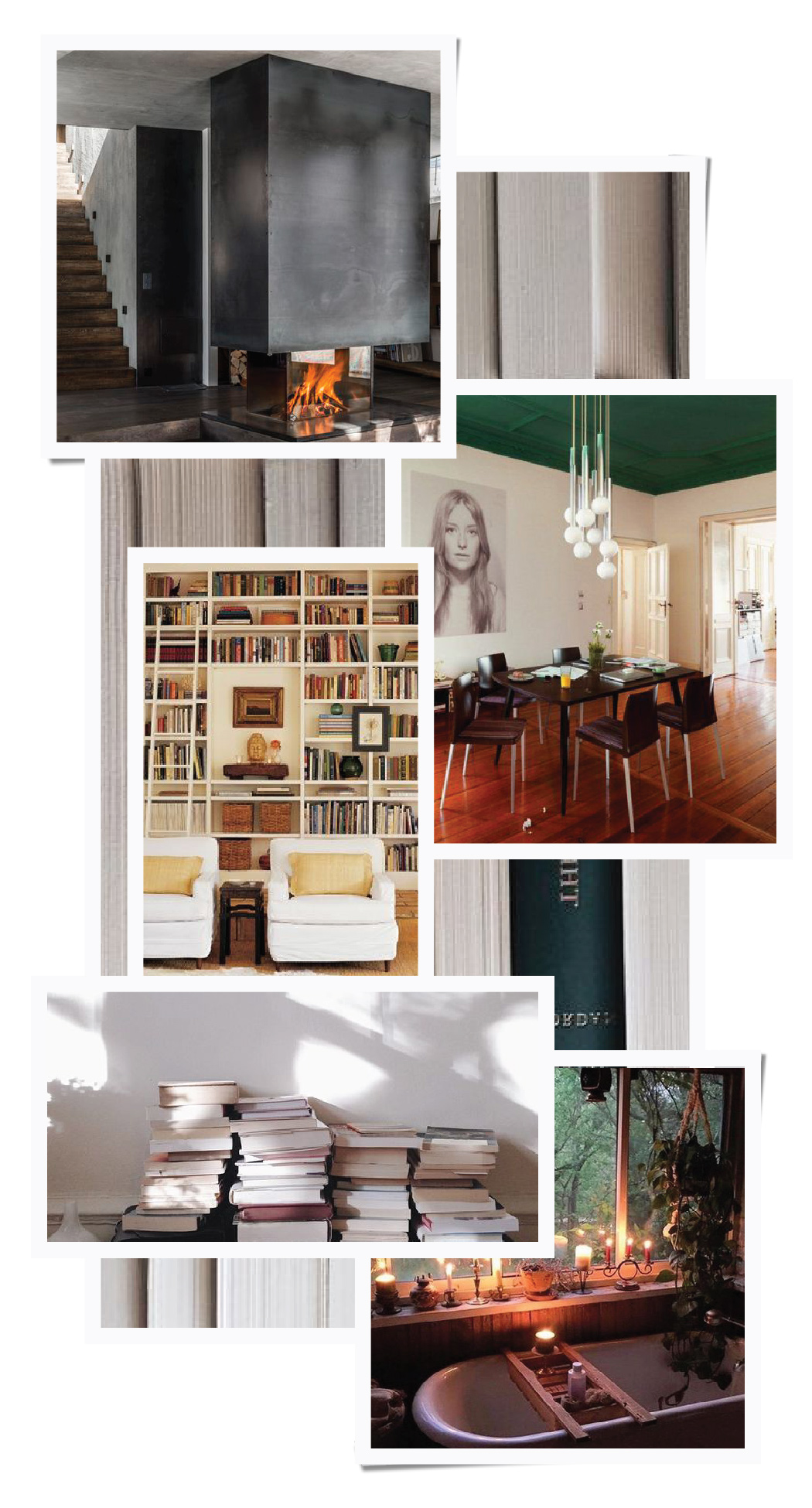 With Autumn looming around the corner, we find ourselves reaching for our sweaters and blankets that we have tucked away in the backs of our closets. Summer has been filled with spontaneous vacations, outdoor events, and bright moments; we're looking forward to the comfort that comes along with this change of seasons. Composing a sanctuary space allows for these crucial moments of stillness and rejuvenation, and they can be created in any part of the home.
The black washed brick is a dark and dramatic backdrop for the muted tones of Maksimenko's "Black Curtains." Every surface is touched by the warmth and softness in this midcentury dream.
The addition of O'Malia's still life of an orchestrated pile of pillows creates a seamless space of rest and contemplation. Between the textiles, polished concrete, and woven furniture this becomes a soothing tactile haven.
Creating a nook in a corner of the living room makes for a space perfect for rest and relaxation. The washes of yellow ochre and undertones of green in the deep blues of Abrecht's "Morning Saturation" complement the plants of this simply furnished interior.