An unexpected focal point, an inspiring space, a cozy nook… Make a big impact in a small space like a foyer, hallway or powder room. Create a story in a surprising spot.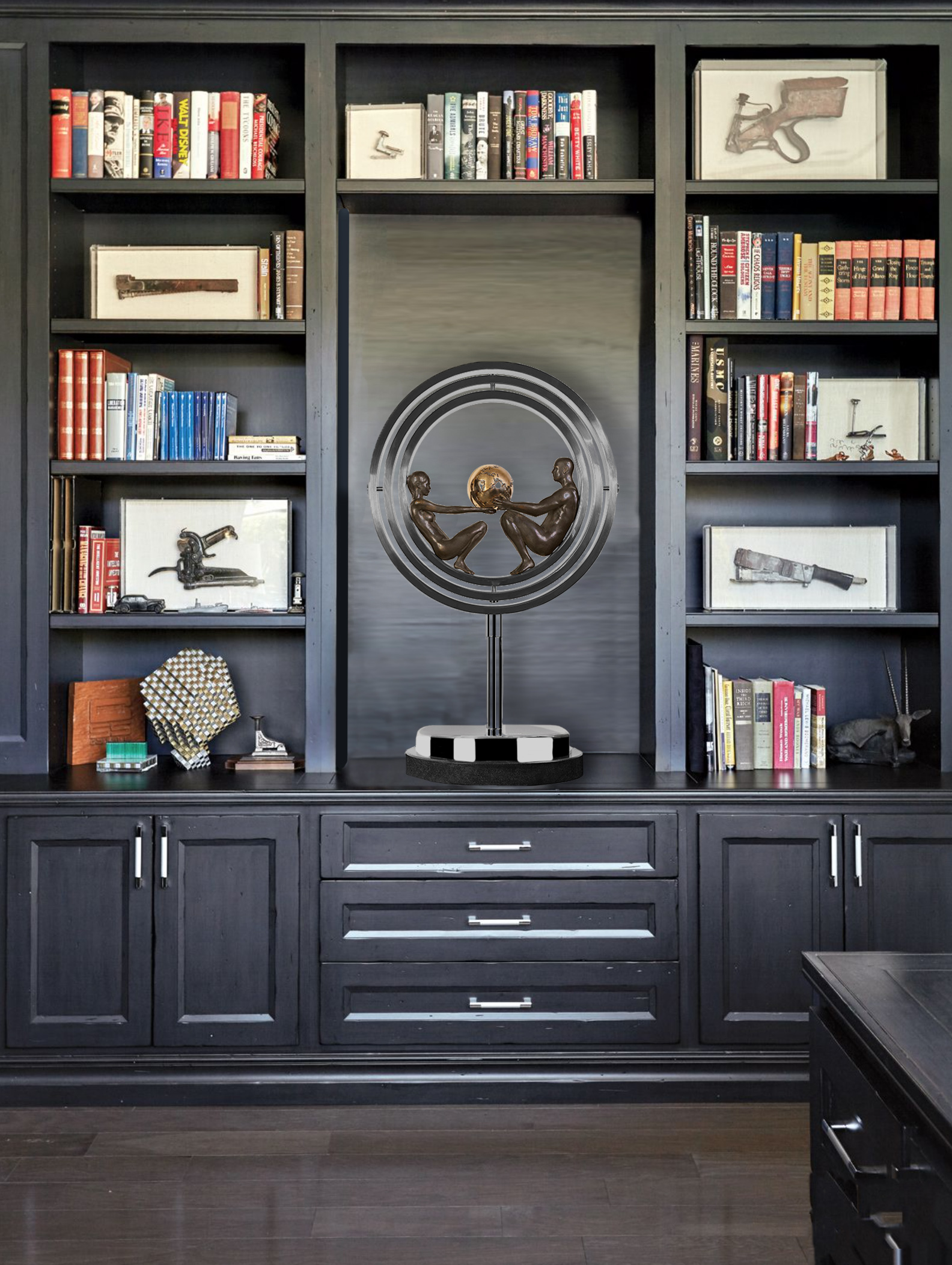 Deep slate grey shelving built into the wall of this study presents a clean-lined foundation for a collection of books and display items. Lorenzo Quinn's "Center of the Universe" occupies the center alcove of this masculine room, engaging an air of balance, beauty and contemplation. With intriguing composition and exquisite craftsmanship in bronze, the piece adds the perfect touch to the array of thoughtful trinkets and antiques that make up the unique personality and style of this small space.
Experience the sculptures of Lorenzo Quinn in person at the gallery nearest you, or call to schedule an appointment with one of our expert consultants.