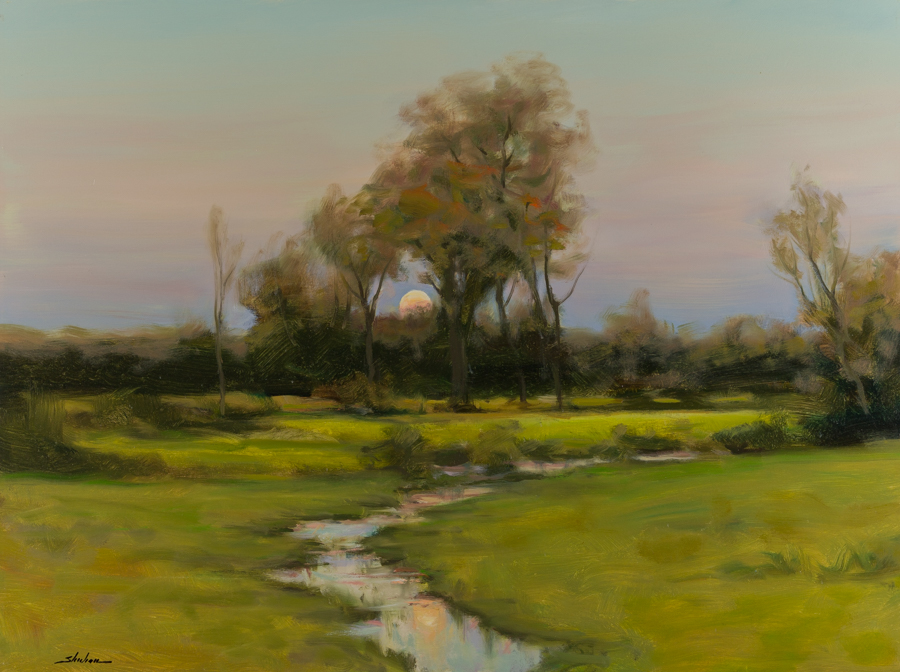 Sheehan: In The Clearing
Vibrant and aglow with the sun's final rays, Sheehan's verdant landscape blends into a soft pastel horizon. The spectrum of nightfall shifts through a multitude of colors brushed with lilac rose and wisps of coral. Speckles of sunset rest in the quiet winding creek, a glassy reflection of the evening's natural wonders. Sheehan's "In The Clearing" offers a peaceful respite, a perfectly captured moment in time.
Experience Sheehan's latest works in person at the gallery nearest you, or call your local gallery to schedule an appointment.