Meet Ontario-based painter Sherry Czekus, whose work just arrived at our galleries!
Straddling the line between figurative and abstract, Czekus works from her personal photographs of bustling city streets. Through a dynamic use of negative space and color, she captures the energy of urban life while exploring our constant state of simultaneously navigating physical and digital environments.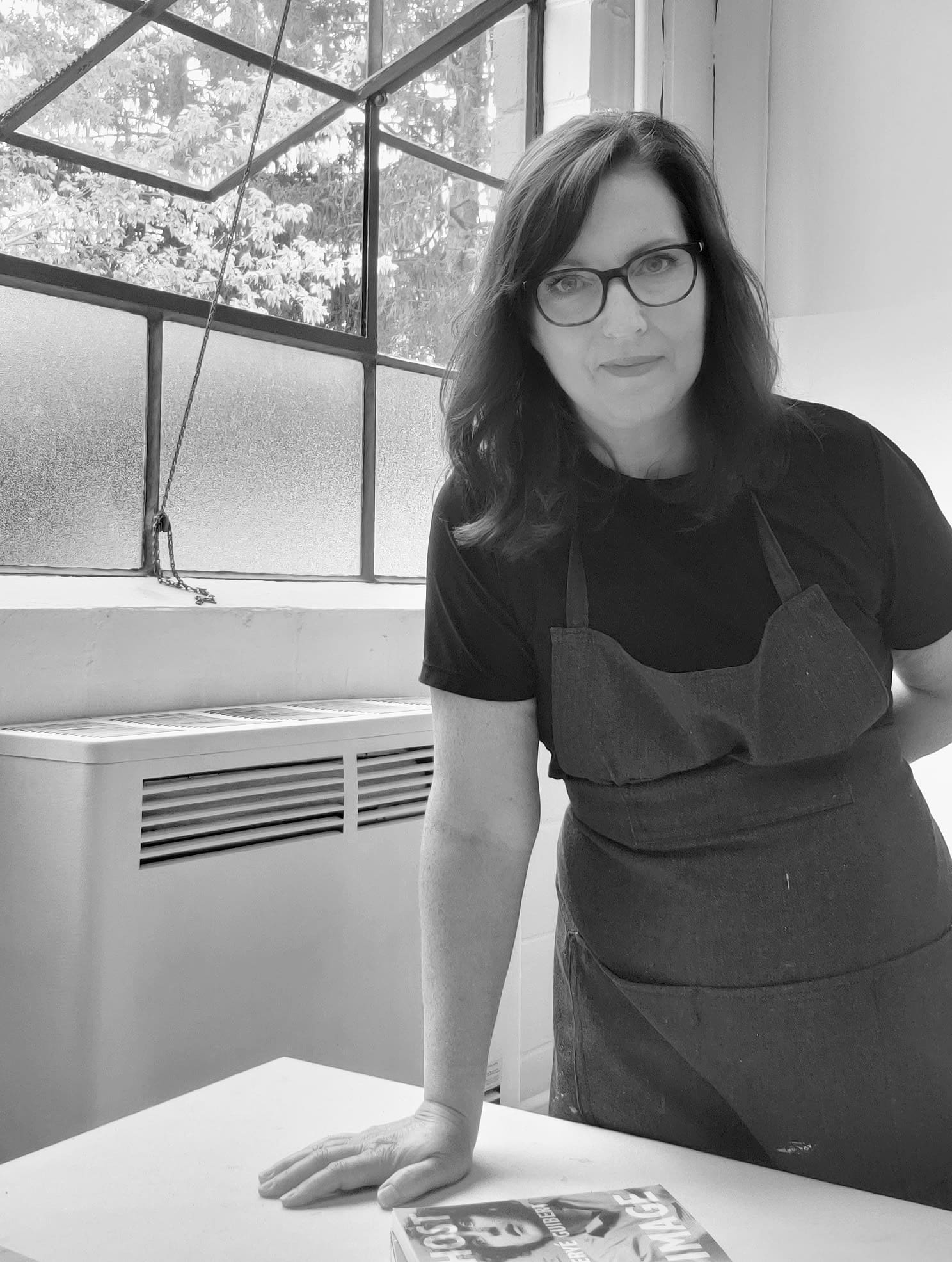 How would you describe your creative process?
My creative process begins outside on the sidewalks of large city centres where I capture images of the urban crowd in its natural habitat; people walking to work, running errands, getting coffee and socializing. Everyday experiences of the crowd performing the mundane reveal a simultaneous representation of traces of our lives. My paintings reflect a kind of social portrait, providing cues to aspects like fashion and electronic technology of the moment.
The paintings are based on my experience in the crowd as I attempt to convey the sensation of my surroundings. Photography, video, collage, and drawing are mediums I use to make studies for paintings although I do so through a painter's lens. The colour palette developed for a painting begins with a few key colours maybe in a skirt or a bag. The intuitive palette then materializes directly on the canvas. As one colour butts up against another, colour relationships emerge to guide the viewer through the painting.
What do you hope viewers see in your work?
I hope viewers see themselves in my paintings. I hope they see us altogether as something larger than ourselves. The canvases are made with the intent to create an experience that operates as both a moving and still image for the viewer; the visual perception of being swept up in the shallow space of the crowd with figures all around them. I hope the viewer sees optimism in this connection. Specific moments in fashion collide with electronic technology of the time that let us know where we are and how consistently time passes.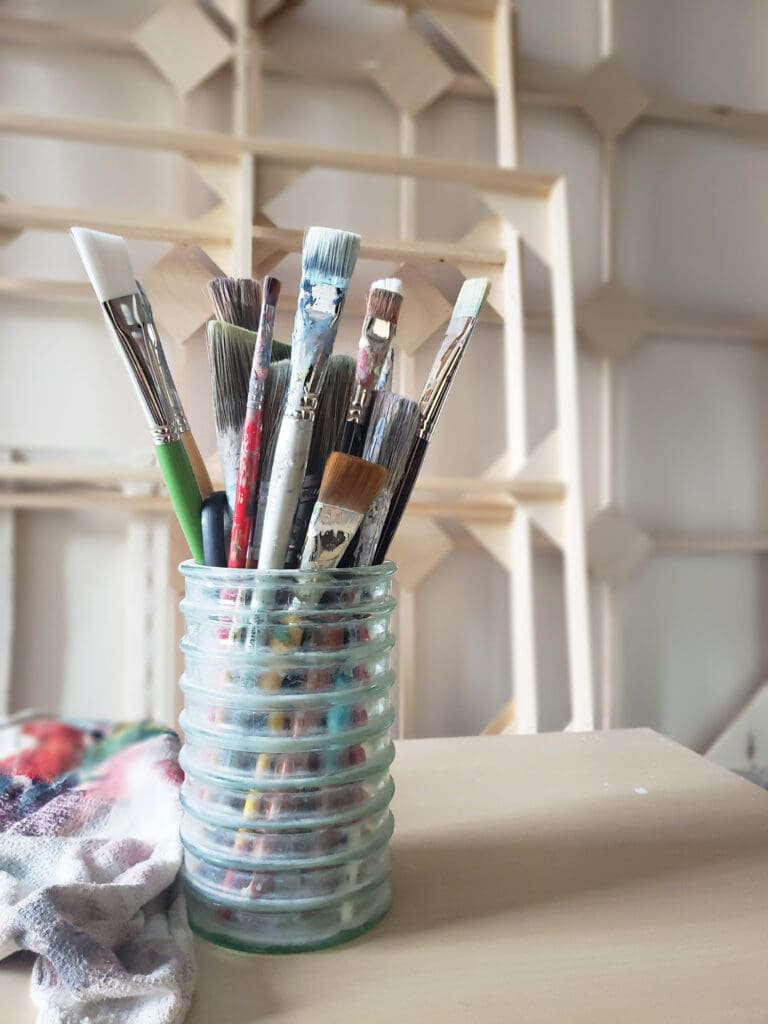 What is your studio space like?
My studio space is bright and clean with white walls, a high ceiling with pine beams and lots of natural light. I work downtown in an artists' centre shared by several artists and arts organizations. My studio is not a large space so it keeps the painting fresh and spatially economical, especially when the large canvases are in progress. I'm very influenced by the artwork around me while I'm working. Sometimes rehanging past work shapes the direction of a new group of paintings so my space is carefully engineered for the work that's about to be made.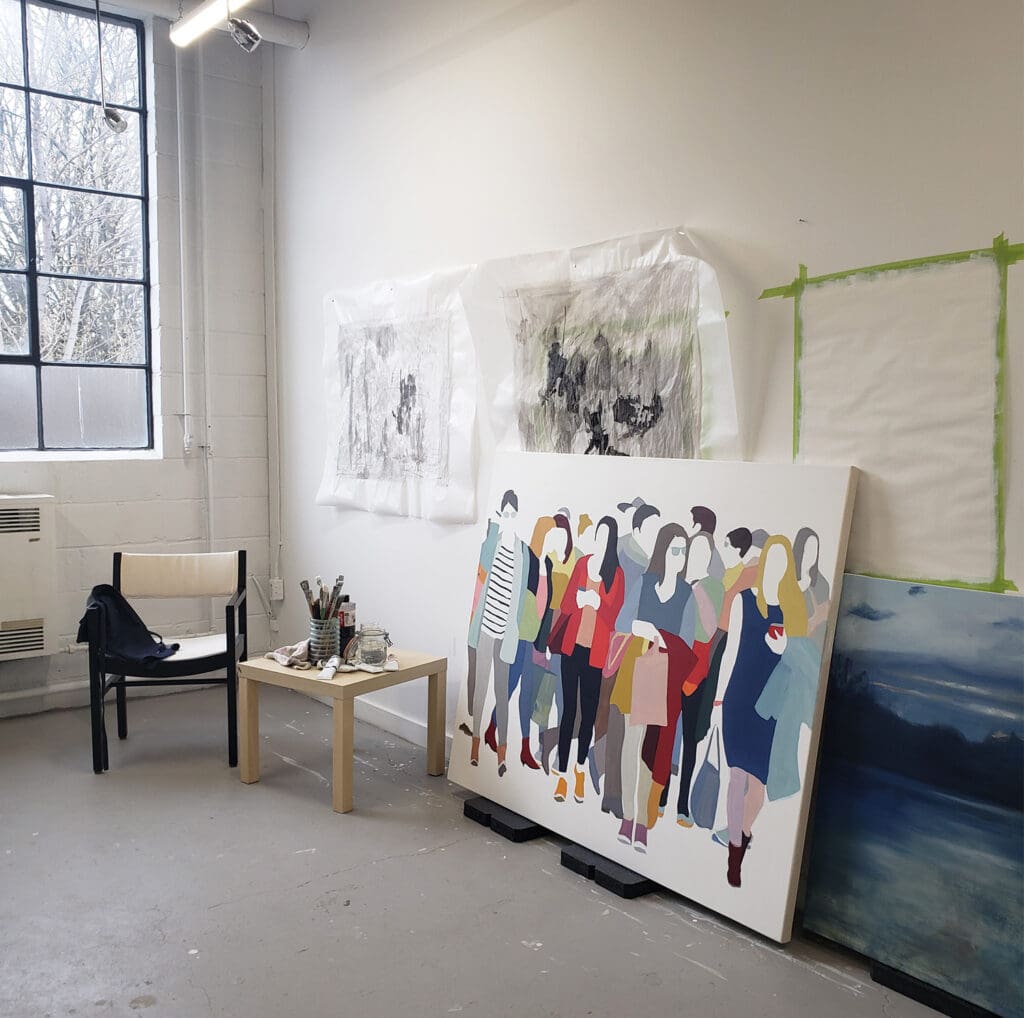 How has your work evolved over the years?
My work continues to evolve as I re-evaluate and challenge my relationship between painting and photography. Teetering between abstraction and representation, the paintings are consistently figurative but the crowd paintings have become less about the individuals in the cluster and more about the crowd as a whole. I like to think the paintings have become more about a collective experience communicated through a painterly language.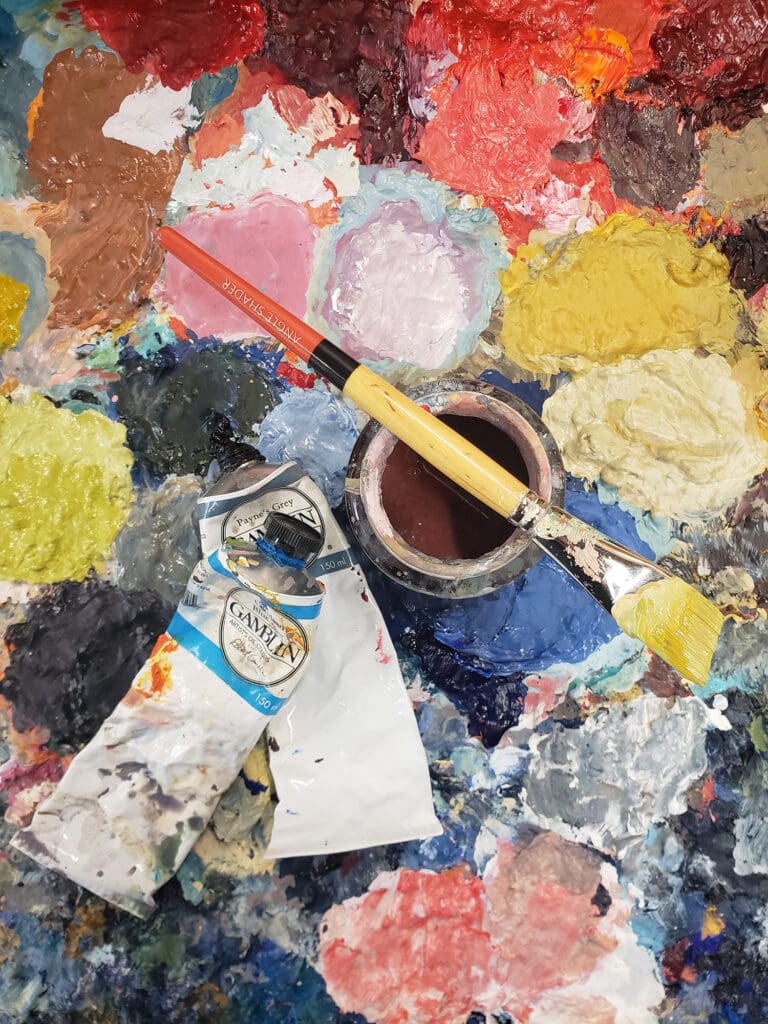 What inspires you?
What inspires me? Visually, it could be anything. I love great colour relationships that happen naturally such as chartreuse trees in spring against a deep mauve grey sky, masses of golden leaves against steel blue clouds in mid-fall and dusk, the in-between time of day and night and the blue light it casts. Family and friends and gatherings. And coffee. And of course I love great art! A few of my favorites are Kathryn MacNaughton, Claire Tabouret and Eric Fischl.