Two different viewpoints on a classic breakfast nook from our expert consultants that will inspire the way you look at art and the world around you.
This quiet spot by the window, tucked away from the hustle and bustle of the kitchen is contemporary, yet classic. Finding the perfect piece of art can turn a small corner into a warm and inviting space anyone can enjoy.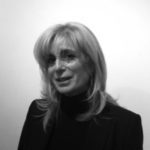 I chose Tina Palmer's "Fresh Start" as the perfect addition to this breakfast nook. From the simplicity of the chairs to the small floral arrangement on the table, the space has a fresh, clean feel to it. The absence of window treatments allows the sun light to brighten every aspect of the room. "Fresh Start" complements the open air atmosphere of the space. Palmer's well balanced use of color and depth sets the tone for the day ahead. Every morning should be a "Fresh Start."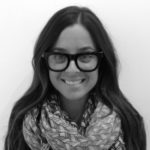 I chose Edmund's "Color Fall" to complement this contemporary breakfast spot.  The rich, cool drips add just enough color without distracting from the simplicity of the room. The application of paint is both controlled yet expressive; a nice balance to the modern femininity of the space. "Color Fall" is a fantastic addition to your morning cup of coffee!