Renaissance Fine Arts in Baltimore
Stephanie Levine is a Baltimore based artist. Her creations reflect her creative, warm and adventurous personality. Although Stephanie has Cerebral Palsy and has been wheelchair bound her entire life, she has always loved art. She actively started painting in 2011 and lives her life in full expression of her motto: "You can't stop me now!"
Painting has been a great outlet for Stephanie, contributing to her self esteem and helping her physical health.  It's a source of stress relief and it makes her happy.
WBAL's Kim Dacey came to the gallery Tuesday morning to meet Stephanie and talk about the exhibition.
To view WBAL's segment, please click here.
Renaissance Fine Arts is pleased to host Stephanie's exhibition. In addition to selling her artwork, Stephanie has beautiful boxed sets of art notecards for sale with proceeds benefitting The Kennedy Krieger Institute.
Meet Stephanie in person this weekend, October 18th- 20th.  For more information, please contact the gallery.
Behind the scenes Tuesday morning….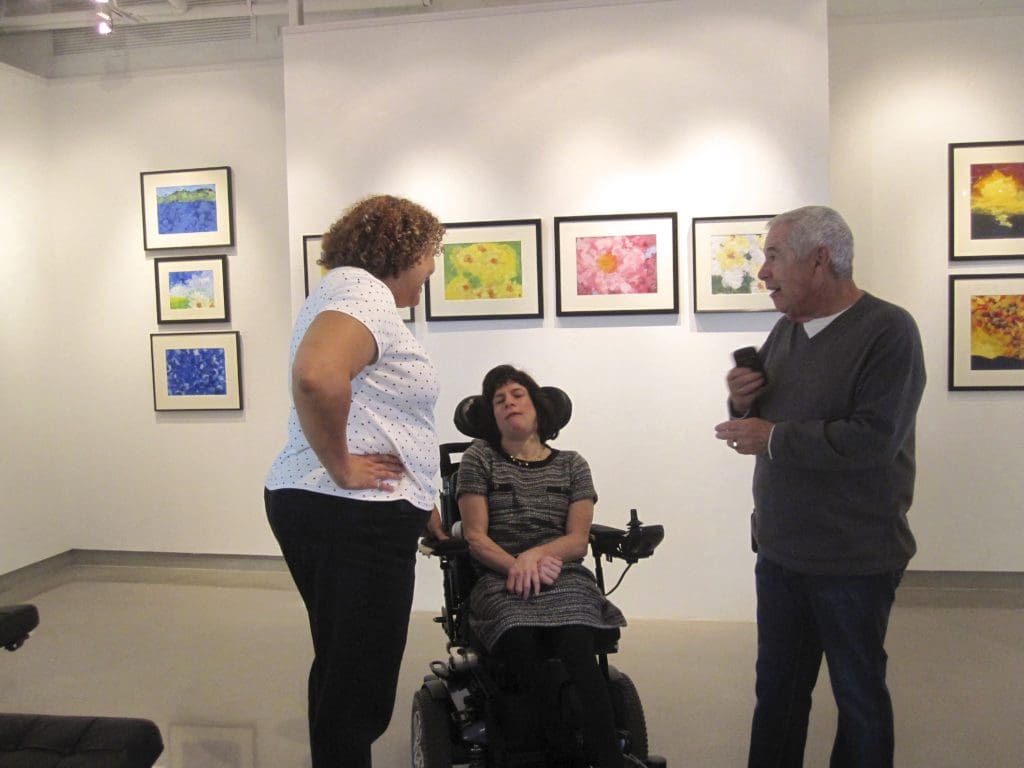 with family and friends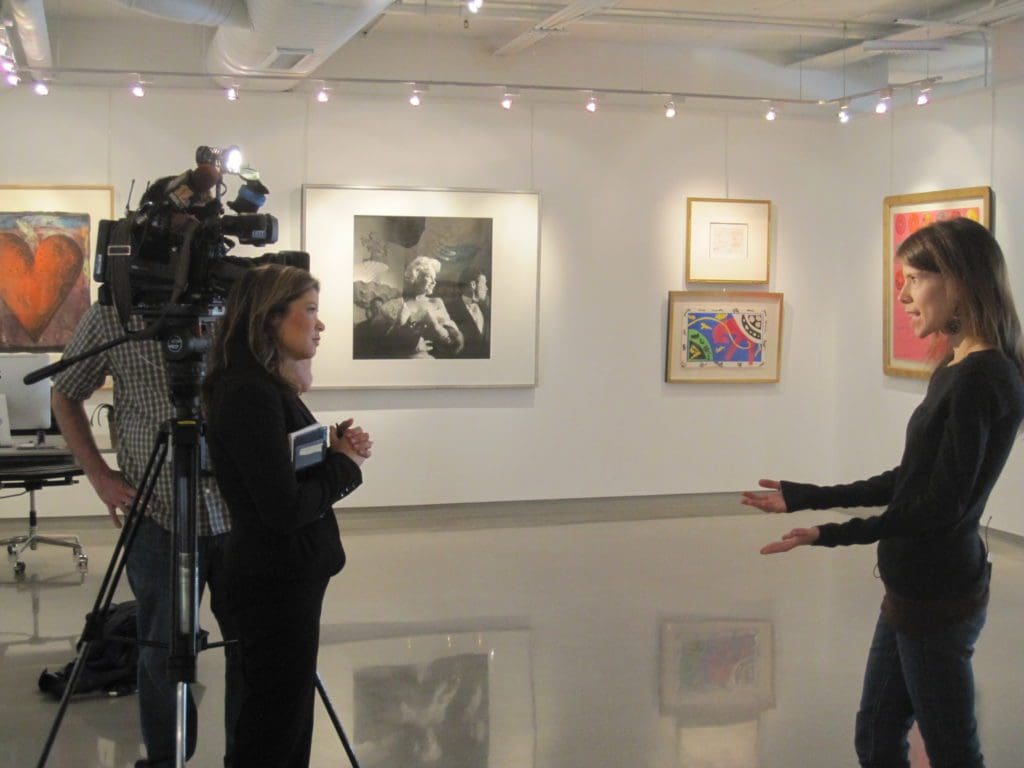 Art teacher, Tanya talks about working with Stephanie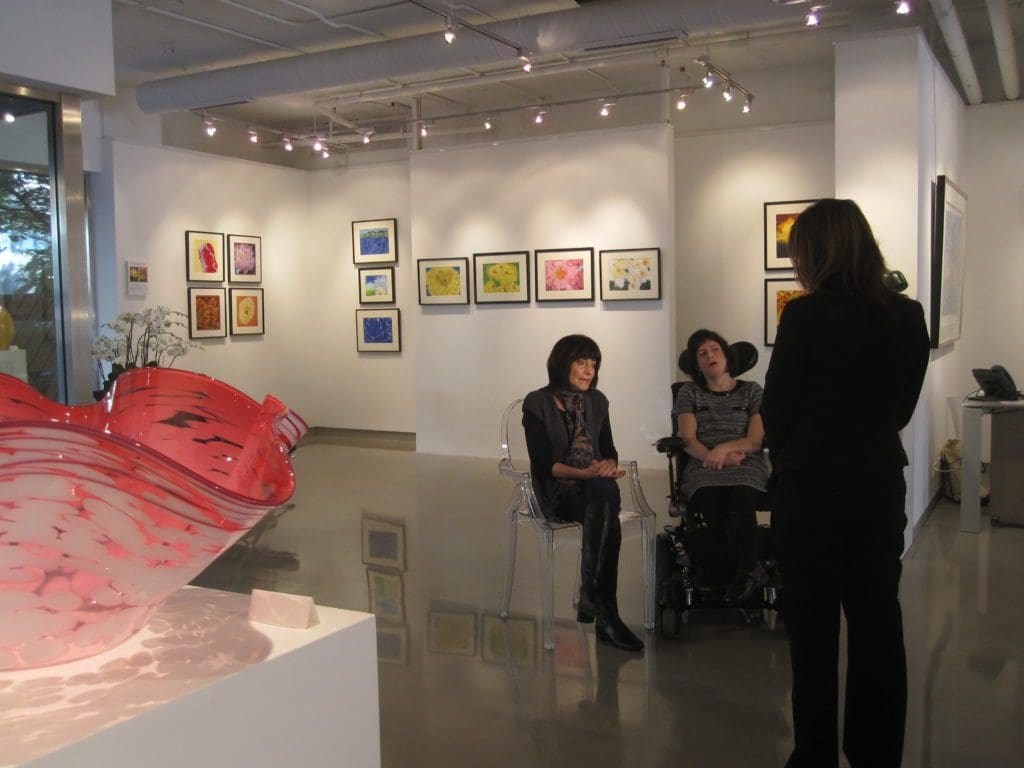 Stephanie and her mom, Maddie