Vignette: A curated group of objects, often arranged on a table, shelf or wall. Here are a few tips to help you learn how to style a vignette like a pro. A well arranged vignette is the perfect way to add a touch of refinement and personality to your home.
In addition to books, plants, and other decorative items—framed art work, in almost any media, makes a great addition to any grouping. Here are a few tips for creatively incorporating custom framing into your next vignette.
LAYER UP
Layer framed artwork from front to back to give your vignette some depth. Keeping with a black and white theme, a large abstract piece can make the ideal backdrop for a smaller framed and matted photograph.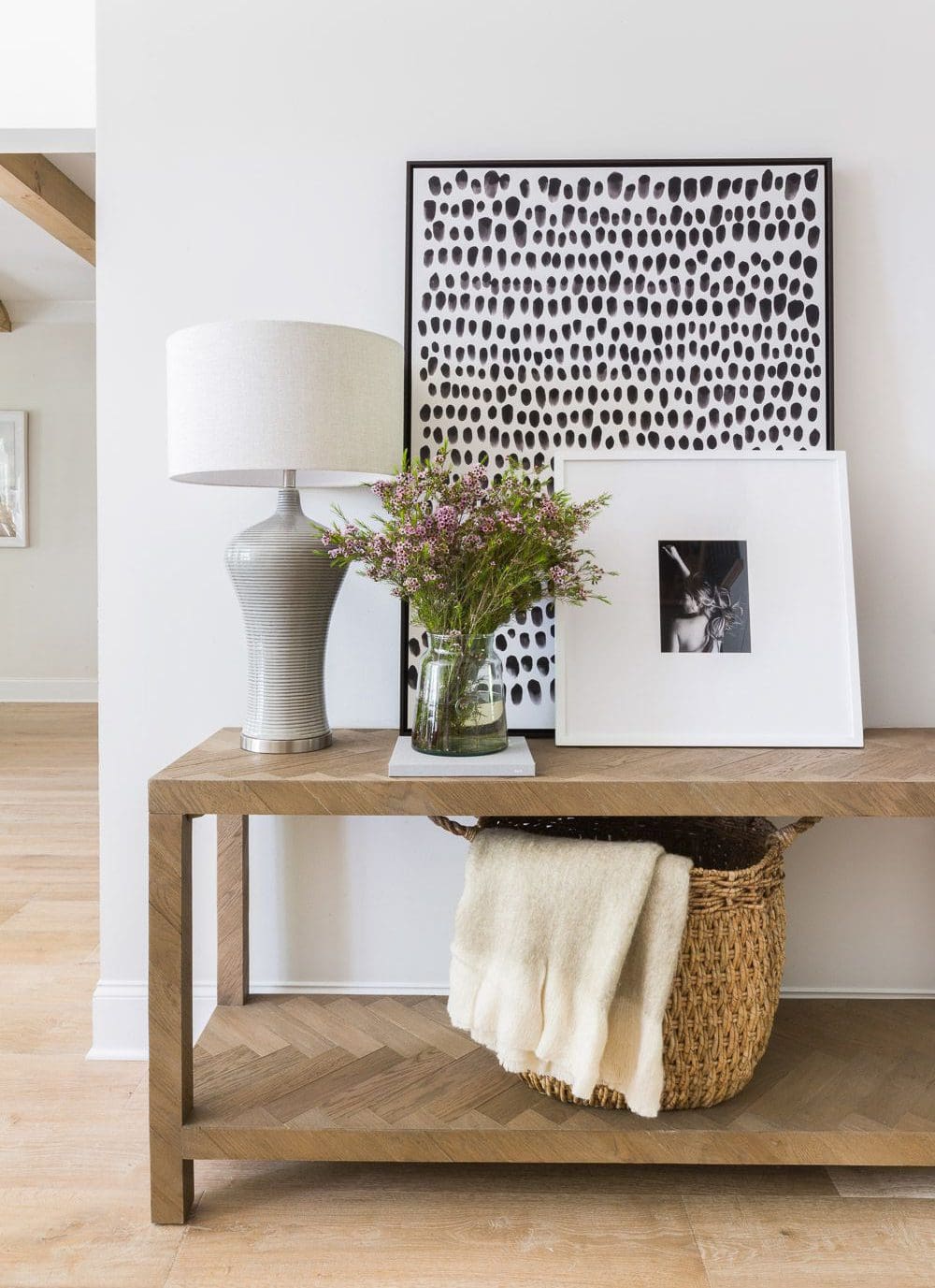 MIX AND MATCH
Mixing different framing techniques gives your vignette a dynamic look. Play with varied moulding widths, color, profile and mat style to achieve the right balance.
THE NEXT LEVEL
Place framed pieces at varying heights to create more visual interest. Weave in vertical and horizontal frames and consider placing a special "framed gem" on a box or stack of books.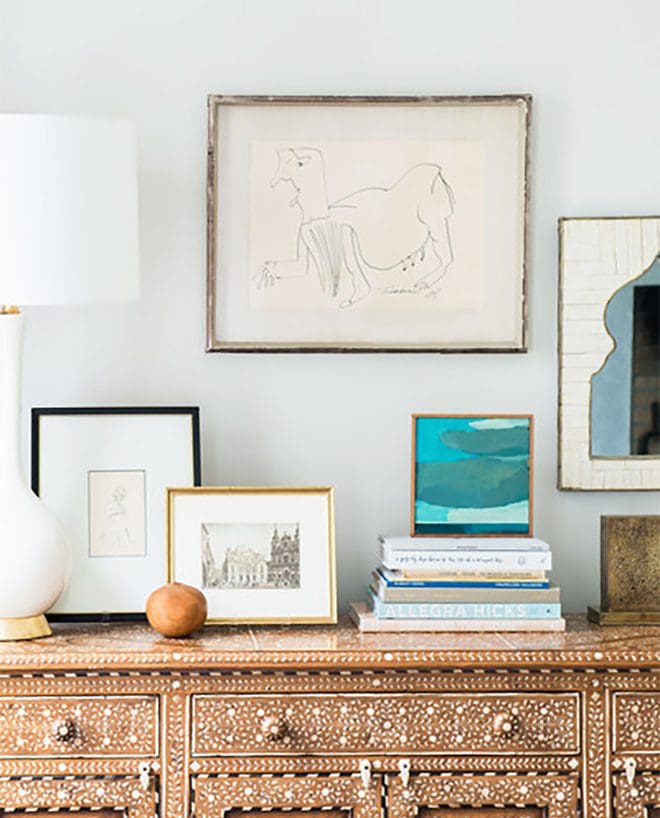 MIRROR MIRROR
Mirrors—especially with ornate frames like the ones below—are great for creating drama. Use a mirror as the focal point for your display, as a smaller accent, or both!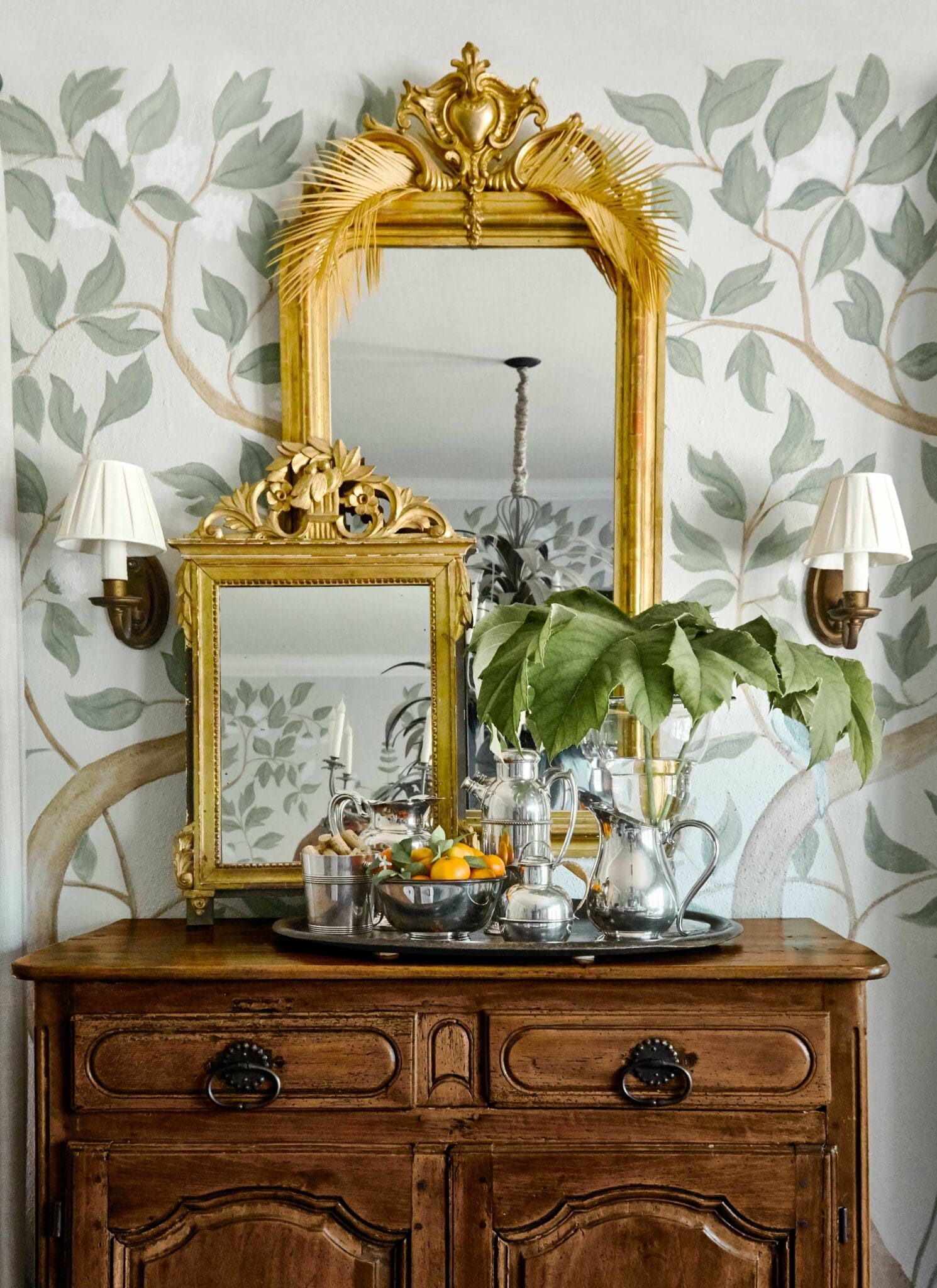 OFF THE GRID
Don't feel obligated to center a wall of art over your furniture. An asymmetrical composition is often more interesting, and does a better job of making the space feel complete.
Contact the gallery closest to you to learn more about our custom framing services.