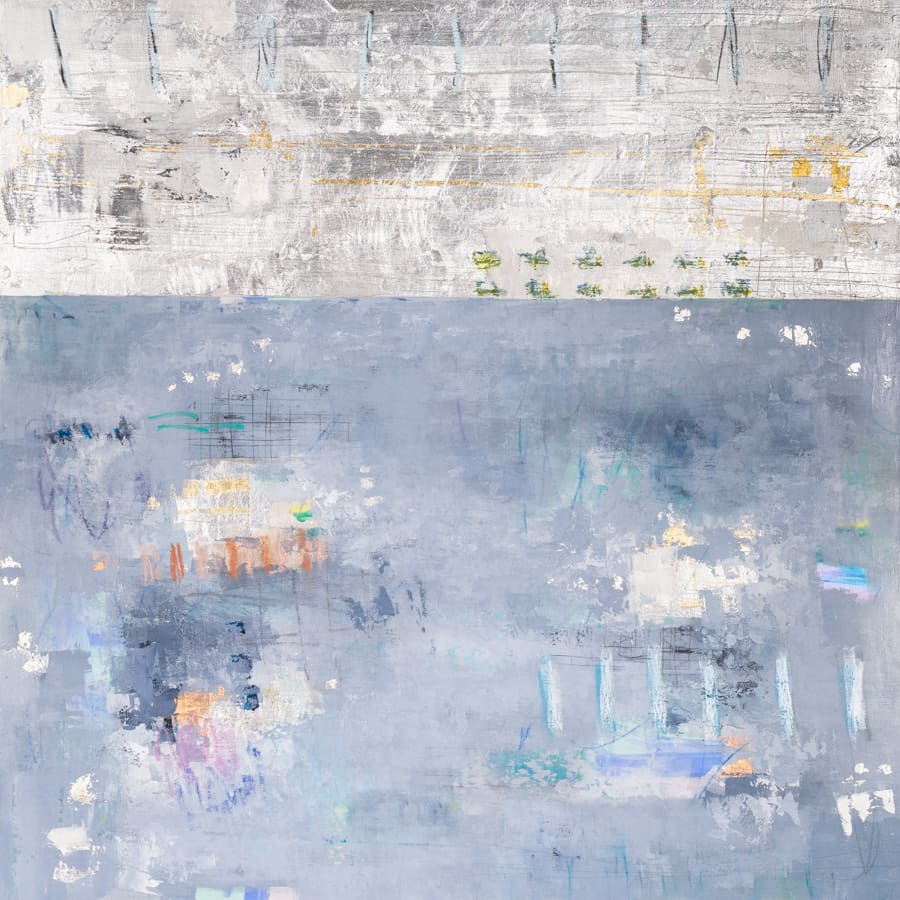 Takefumi Hori's new painting Silver and Color No. 46 is serene, yet opulent and bustling with energy. In this abstract work, Hori layers silver and gold leaf over a field of subtle cool hues, creating a dimensional metallic atmosphere.
Hori is inspired by the dynamic environment of New York City, where he currently lives and works. He enjoys juxtaposing "the atmosphere and energy alongside the material wealth and prosperity of this financial hub" with the "calm serenity of classically uncomplicated geometry and composition." To express this energy, he uses real gold as a main material in his paintings.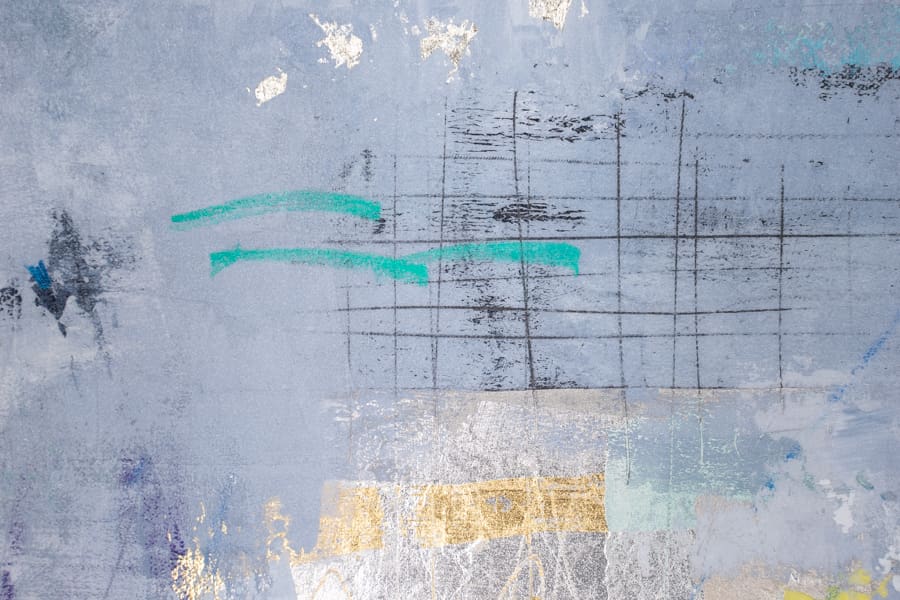 Originally from Tokyo, Hori is also influenced by his early studies of Japanese calligraphy. He uses the rules and standards of calligraphy to compose his paintings, aiming to merge Eastern and Western art traditions in his work.