Craig Alan's series vary dramatically.  His aesthetic spectrum ranges from abstract expressionism to ethereal graphic realism. The Novel Anthology collection emphasizes Alan's talent for composition and detail. Inspired by children's novels, fairy tales and folklore, Alan articulates the imaginary in carefully rendered paintings. Combining sophisticated palettes and textures, formerly exercised in his abstract work, Alan thoroughly explores the realm of fiction.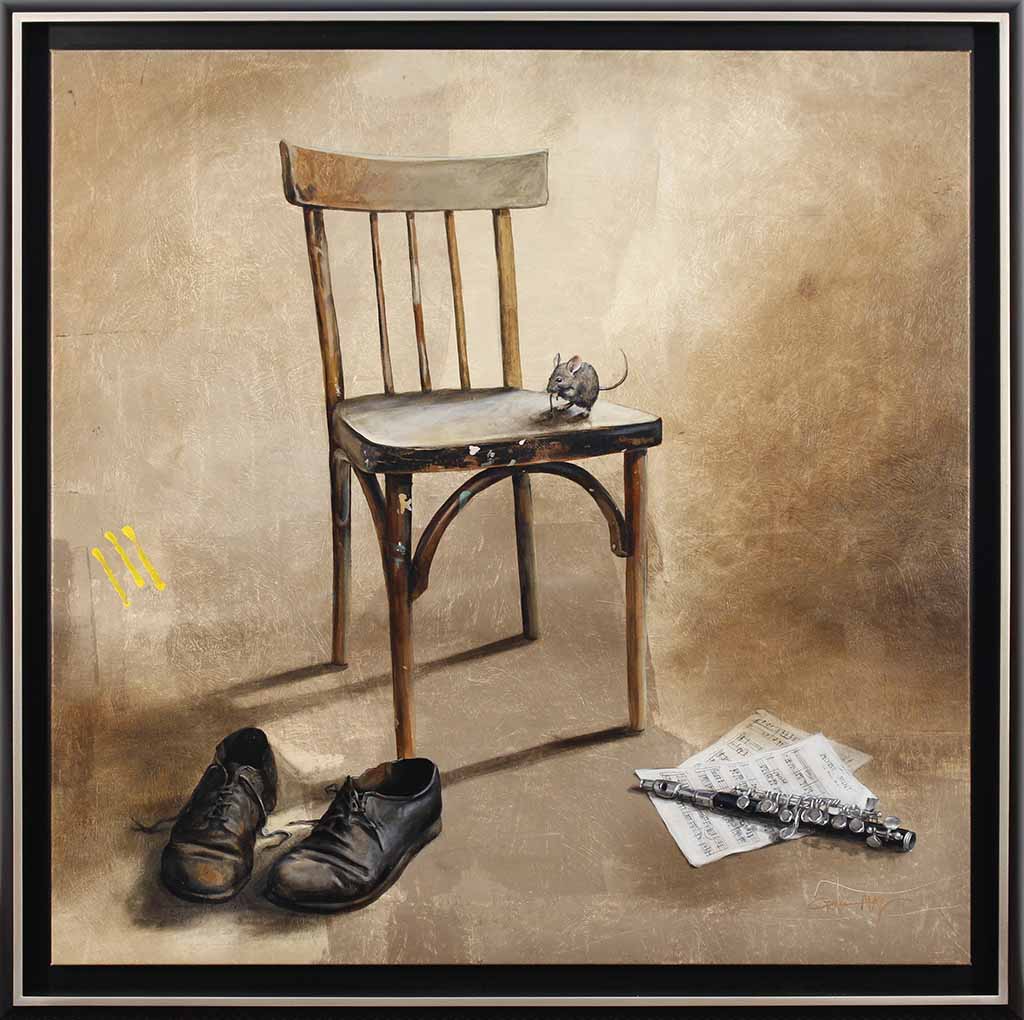 Exodus, based on the Brother's Grimm Pied Piper, is a prophetic composition . The mouse depicted  has returned to avenge  his fellow mice.  In an ironic twist of fate the mouse has come to act on his contempt and drive the pied piper from his home as retribution.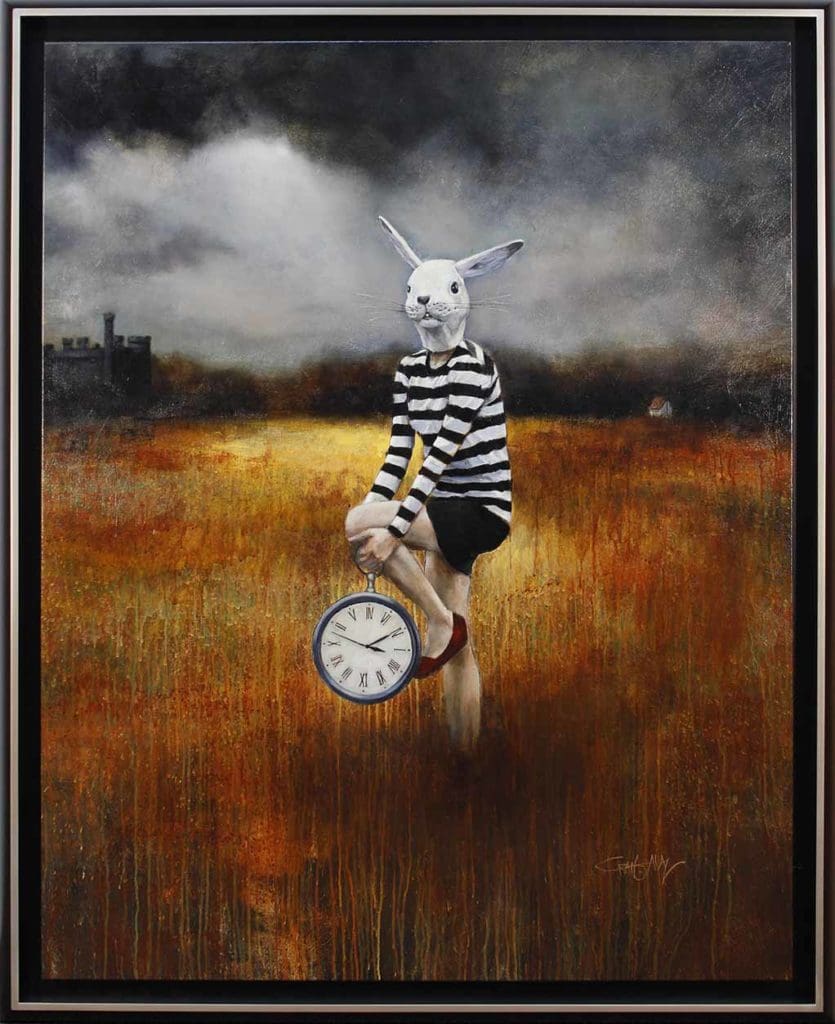 Time Waits for No One depicts Alice's struggle for identity. Played out in an imaginary realm, Alice explores the intersection of adolescence and adulthood where real and unreal exist simultaneously.
Craig Alan's Narrative series, like the Novel Anthology collection, draws inspiration from the fanciful. His most assured and romantic collection to date, this series is nostalgic in its attempt to reconstruct the fairy tale vision of our youth.  Through the utilization of three dimensional installations as well as mixed media, Alan's Narrative series explores physical as well as cultural depth.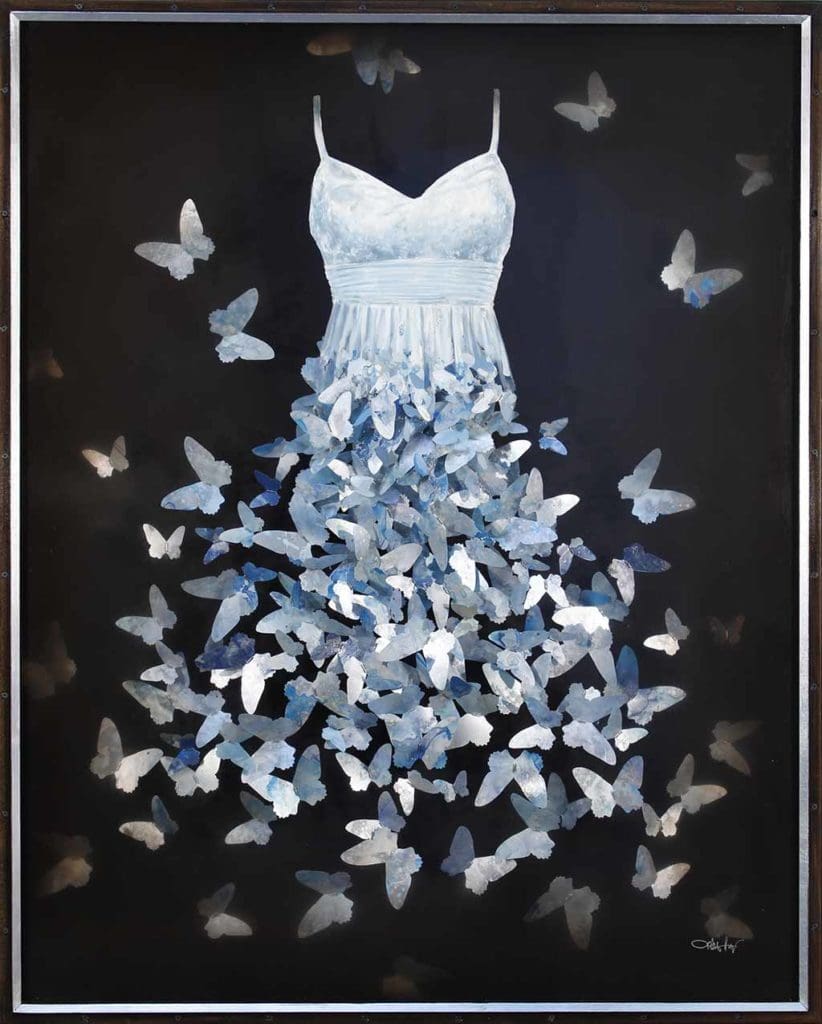 Narrative Blue Butterflies otherworldly composition is both romantic and sublime. Taking place within a dimension all its own, the piece feels intangible like a memory. The subtlety of the composition elaborates on Alan's desire to capture fleeting moments in time.